New webinar reveals an automated system that can transform your business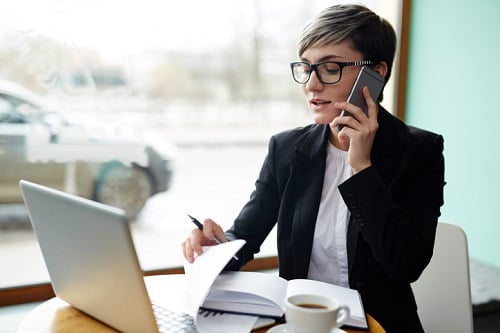 Every day is a hustle, and so much of your time as an originator is spent following up on leads, whether they be referral-based or those you've bought from another source.
It's time to free up your days.
Chris Johnstone, a mortgage marketing consultant who specializes in 'done for you' social media, local Google traffic, and paid marketing systems, is hosting a Webinar on an automated Facebook ad system that will turn your leads into inbound calls. If you're overwhelmed with the marketing do-to list, this is where you need to be.
"We're one of the only people in the industry that, on the webinar, I'm literally going to show [registrants] everything there is: the targeting for the ads, ad copy, the landing page copy, they're going to see the messages, the text messages, the ringless voicemail script, and a script for what to say to them on the phone when they call back in. So they'll literally be able to build their own system whether they buy anything from me or not," Johnstone said.
The system uses Facebook, which admittedly isn't the most trustworthy platform out there in the eyes of the consumer right now. Johnstone, however, said that the fact remains that they're still "the best psychographic engine, as far as marketing is concerned, in the world. So when somebody moves from not being interested in getting a mortgage at all to, 'I'm buying a house and I need a mortgage,' Facebook is able to start displaying ads to those people as they see them enter into that purchase mindset. So by using Facebook's targeting, we can actually have a conversation with somebody who wants to hear from us through an advertisement."
This means that you're only talking to people who want to talk to you and as a byproduct of that, Johnstone says, they're seeing rising closing ratios because the rejections that typically come with generating leads online are eliminated.
Using an automated system in conjunction with advertising can allow you to turn your attention to closing loans as opposed to chasing leads or seeking out particular content to share on social media channels, hoping that something will resonate with someone.
"The only way that you can create a sustainable flow of leads or a closing pipeline that you can actually depend on, it has to happen every day and it has to be automatic, because as soon as we depend on ourselves to do really anything, it's going to break down as soon as we get busy and we start closing loans," Johnstone said. "So rather than trying to figure out how to organically go out and generate business from posting witty articles and random stuff on your social media channels, you should be advertising. That way it runs every day, you've got a consistent, reliable result, and you've got full control – you can turn it up, you can turn it down, you can turn it on, you can turn it off, depending on the needs of the business."
According to Johnstone, 40% of your leads will become inbound calls upon implementation of the system, and everything is automated. This results in success stories like Adrianna, one of his clients who spends less than $1,000 on advertising and prequalifies a minimum of five loans every month.
If you're doing referral marketing with realtors, or if you're being approached by people that want them to buy leads (like Zillow, Boomtown, or Commissions, Inc.), Johnstone says the event is a must attend; if nothing else, you'll find out how it directly integrates with Zillow, and Commissions Inc., and BoomTown.
"For those people, it's absolutely a business changer," Johnstone said.
Register for Chris Johnstone's webinar today!