Comprehensive study finds alarming disparities for Black and Native Americans borrowers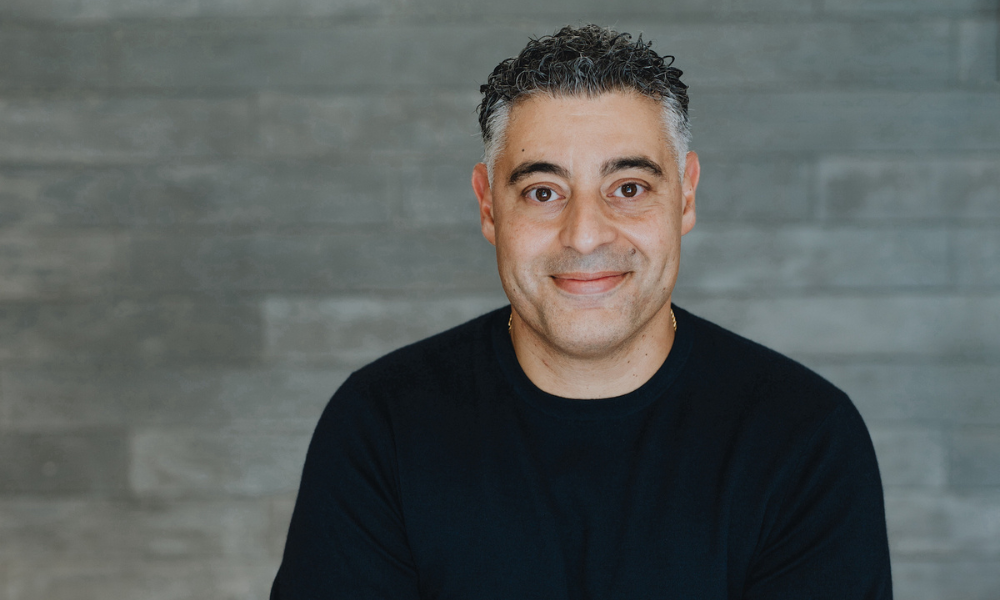 The discriminatory and illegal practice of 'redlining' is still happening in the US housing market - and prominent financial institutions are involved, according to the author of a new report analyzing fairness in mortgage lending.
Kareem Saleh (pictured), who is also CEO and co-founder of fintech FairPlay, reached the conclusion while compiling more than 350 million mortgage applications from 1990 to 2021.
Redlining is an illegal practice involving banks and lenders in which potential customers, typically from racial and ethnic minority groups residing in poor neighborhoods, are discriminated against and denied access to mortgages and other financial services.
Although the 1968 Fairhousing Act banned the conduct - and banks deny that such a practice exists today - there have been numerous reports as well as anecdotal evidence suggesting the opposite is true.
Saleh, who has previously examined underwriting practices in emerging markets, such as in Latin America and Eastern Europe, said: "Redlining is unquestionably still happening, and the evidence is hiding in plain sight. The data suggests that if you look at the top 50 biggest originators, especially in what I would call secondary markets like Houston, Philadelphia, Pittsburgh, Oakland and St. Louis, there's a lot of evidence of redlining, including by some very prominent institutions."
He declined to say who they were but revealed that FairPlay would be releasing a list of the fairest lenders in the coming weeks.
To compile the report, Saleh accessed loan records collected through the Home Mortgage Disclosure Act (HMDA), a comprehensive data source that identifies race, ethnicity and gender for mortgage applications.
The report concluded that for most protected groups, mortgage fairness is no better today than it was in 1990, despite legislation stretching back decades to address the issue.
Saleh blamed "extremely rudimentary" underwriting methods more than bad faith players for perpetuating the problem.
"Mortgage lending in America is heavily determined by credit scores, and for all sorts of historical reasons they tend to overstate the riskiness of certain groups, in part because they rely so heavily on these records," he said. "(But) data for black Americans tends to be messy, missing or wrong.
"A big part of what's driving differences in outcomes is that you have this population that was structurally disadvantaged, and the data about them is imbued with all sorts of bias that tends to overstate the riskiness of, say, 25% to 33% of that population."
He acknowledged that disadvantaged communities often lacked the necessary financial education, adding that there was "a very complicated set of socio-economic reasons" that tended to drive more disparate outcomes for Black Americans than Hispanic Asians.
Read more: MBA's Black homeownership plan falls short, says CEO
Solving the crisis
Among the solutions, he suggested adjusting the lending criteria and raising the cap on debt-to-income ratio from 43% to 50% for a mortgage, pointing out that even the GSEs Fannie Mae and Freddie Mac were starting to allow exceptions.
He also argued for more direct involvement from the Federal government.
He said: "Federal financial regulators have made a very big deal the last few months about special purpose credit programs, which permit lenders who identify a disadvantaged group to underwrite them with slightly different criteria. We've also seen some innovation in loan offer structures, like no down payment, or mortgages that are buffered by down payment assistance programs."
Redlining ultimately formed part of the wider problem of poverty, affecting a bigger cross section of society.
"When the poverty bias is in part driven by state behaviors intended to exclude a particular race, it's unfortunately very hard to draw a bright line, but there's certainly the case that the poverty bias is a factor here, and it is experienced not only by Black and Native Americans, it is arguably also experienced by poor White Americans who have not seen incomes meaningfully increase over the course of the last 20 years," he said.
"And what's driving some of the broader cleavages in American society is that not many groups feel that they are able to progress upwardly economically."
Report's key findings:
HMDA data showed an alarming drop in mortgage fairness for Native American mortgage applicants going back to 1990
Black homebuyers endure deep and persistent discrepancies in approvals in five states (Louisiana, Mississippi, South Carolina, Alabama, Arkansas) regardless of the state of the macroeconomic environment
Mortgage fairness plummeted during the Great Recession, which may be an indicator of what the country may see in a future recession
On the positive side, mortgage fairness for females has improved in the last 30 years.