Company releases internal primer for public consumption as public service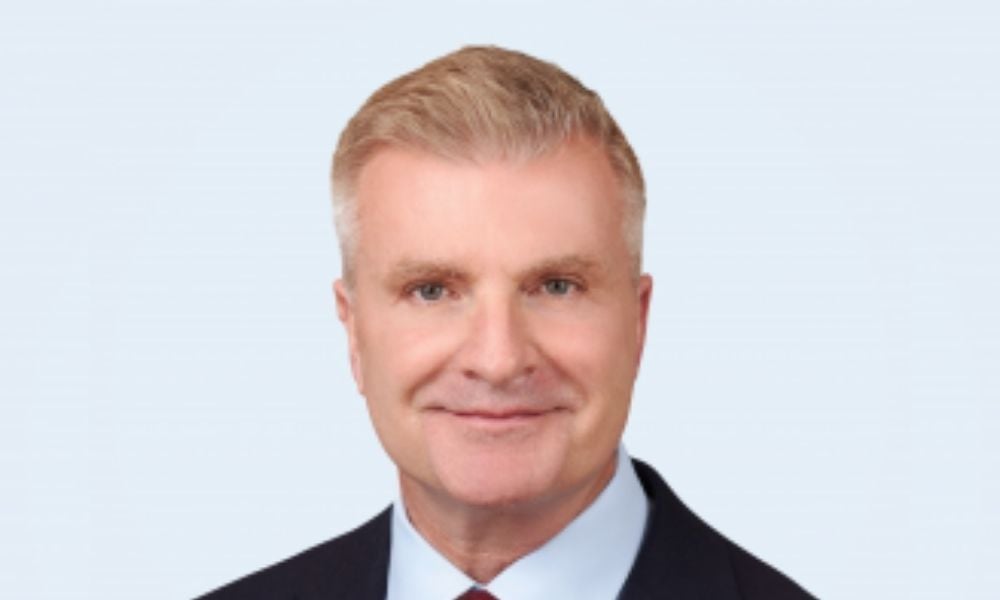 What with the Biden administration's priority on home ownership for the historically underserved, a newly minted nomination for directorship of the Federal Housing Finance Agency, historic low mortgage rates and an ever-changing housing landscape, it sure would be nice to have a primer toward understanding the machinations of Washington, D.C. amid such changes
As it happens, there is such a guide. Tim Rood (pictured), head of government & industry relations at SitusAMC, spearheaded creation of the primer titled "A field guide to the federal government for housing and finance."
In a recent telephone interview with Mortgage Professional America, Rood said the field guide is an offshoot of internal primers used internally at SitusAMC in years past. The emergence of a new presidential administration suffused the guide with a more topical spin, he suggested.
"We've been advising companies for professional success in Washington for 14 years," Rood said. "We're kind of drawing on that playbook that we've used and the experiences that we've had. The timing was relevant. You've got a new administration who's got a whole new set of priorities and goals, you've got a really reinvigorated enforcement regime."
Read more: Field Guide to the Federal Government for Housing Finance | SitusAMC
The guide comes as the Biden administration settles into its first year, making its arrival timely. "Now that Biden has essentially got most of his team on the field – those are the folks who are running the various agencies and enterprises and whatnot – you generally start to see a pilgrimage to D.C. from real estate companies, real estate finance companies, related companies coming to make contact to better understand the context of policies, better understand how to implement those policies and implement them in the most defensible way. The timing is most relevant," he said of issuing the guide for public consumption.
One big goal of the new administration sure to impact the mortgage industry is an effort to help more minorities become homeowners, Rood said. The population segment has been historically disadvantaged in achieving the American Dream of home ownership, Rood agreed.
"It seems a little bit, for our purposes, Obama 3.0 with maybe a higher reliance and focus on home ownership and, particularly, minority home ownership," Rood said. "But the supervisory enforcement regime certainly echoes what we saw during the Obama administration if not maybe echoing a little bit louder. That's one of the main things on why people are so keen on coming to D.C., how can they best understand the issues and priorities."
The goal of increasing minority home ownership could yield substantive changes in ascertaining creditworthiness toward securing a mortgage.
"I see that it's going to be driving credit policies, it's going to be driving credit pricing I would imagine," Rood said. "They're going to be looking for the industry to widen the credit box to better serve the underserved, and, more likely than not, to adopt new proxies for creditworthiness capacity and collateral. At a minimum, there's a class of borrowers who these tools don't really view them in the correct light."
Take credit scores, as an example: "There's alternative credit scores like VantageScore that's talked about scoring almost 40 million more people than FICO," Rood noted.
FICO has long dominated the credit scoring industry, but VantageScore has been steadily gaining market share since all three credit reporting agencies – Equifax, Experian and TransUnion – founded it in 2006. Less "mainstream" than FICO, VantageScore was created with an aim of assigning credit scores to college students and new immigrants.
"That's a good example of something that's not mainstream in the mortgage industry but will certainly be leaned into to get more traction or to get more people scored for those credit invisibles, as they used to be called," Rood explained.
Another priority gaining traction is to eliminate bias in the home pricing system, a scourge that has prompted some firms to install artificial intelligence software into their processes to eliminate inequities. "Then you have other things like the CFPD [Consumer Financial Protection Bureau] that is looking at what they can do to ensure underwriting and valuation engines are devoid of any real or perceived biases that can impact minorities."
Beyond understanding issues better, the influx of industry representatives making the trek to the nation's capital is also driven by the need to make important connections and build relationships, Rood said.
"But of course, they're also looking for the opportunity to advocate, for lack of a better term, for any sort of policy adjustments, amendments, anything the industry believes the administration might have gotten wrong or [where it] might not fully appreciate the unintended consequences of those policies," he said. "They're looking for an audience so that it can rationalize those things and make sure they have a point of view that can be heard."
It's a whole new world, with attendant paradigm shifts and shifting moral hazards spurred by forbearance agreements as mortgage moratoriums in an age gripped by a pandemic. But for the uninitiated, the guide also addresses more familiar paths across the rocky D.C. landscape, with insights gained from past treks while traversing each pitfall, road bump and traffic-calming device along the way.
"I think people approach D.C. with too much of a commercial orientation and a little bit of naivety," Rood said. "Sometimes, it was difficult to get across to people that just because you had a good meeting doesn't mean you accomplished anything."
It's a D.C. thing, Rood suggested.
"Value proposition is a pretty darn fluid concept in D.C. We can talk in commercial terms what a value proposition is: You'll save money, I'll make money," he said. "There's demand, there's supply, whatever; all of those things. But you have to remember that in D.C. they don't necessarily think in commercial terms like that."
If there were a moral parallel emerging from the newly released guide, it would likely touch on themes of changed dynamics yielding a focus emerging amid, or in spite of, uncertain times. Either way, it makes for an interesting read.
"There's never been a point in time like this where D.C., politics, regulations have been more interesting and more important to more people in more places," he concluded.