There's now a faster way to verify assets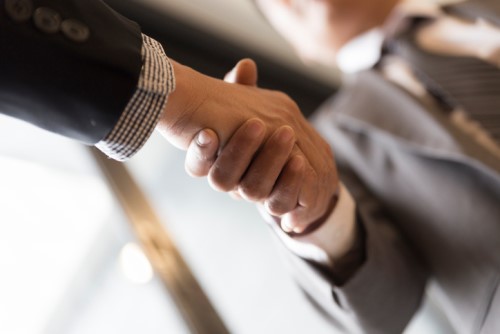 Lenders and borrowers alike are looking for ways to hasten the loan process, and Embrace Home Loans has figured out a way to do just that.
Embrace has partnered with Finicity, a company that enables a secure financial data-sharing ecosystem through a real-time aggregation and insights platform. Now, when borrowers apply for a mortgage online, they can give Embrace permission to generate a verification of assets report using data direct from their bank. This new capability is more secure than other methods, and it also enables Embrace to take advantage of Fannie Mae's Day 1 Certainty program, as Finicity is an approved report provider.
"We were looking for an opportunity to be able to meet that customer where they're at relative to their digital savviness, and what's really exciting for us on this one is that with Finicity, because we have a direct integration with them, we can meet the customer anywhere in that process . . . it can literally happen at any part of the process of that loan," said Jeff McGuiness, chief sales officer at Embrace.
The partnership between the two companies and the capabilities that have emerged as a result of that partnership isn't just about speeding up the process. The goal is seeking efficiency for a more frictionless customer experience, and enabling customers to choose how they want to engage with technology in the mortgage process.
"That's a key differentiator," McGuinness said. "We have a solution and we're not specifically mandating where and when that solution is leveraged by the customer. We see that as a real value add to our retail loan officers, because they may start a particular dialogue with the customer, the sales process isn't always straight A to B, it sometimes goes around for a while as customers look for properties, and when they do find a property, they're a little bit more focused. It allows us that opportunity to, when the customer is ready, engage in the product."
Engaging customers where they are translates to giving the customer control of their data, says Lynn Sheck, vice president of strategic accounts at Finicity.
"They decide what and when and how they want to share that data, and we give them an efficient, secure manner to do that. So it really empowers the customer to interact with the process in a way that is most comfortable for them, [and] keeps that control of how they share that data in their hands."
Scheck emphasizes that consumer expectations are extremely high; customers expect that things are done in real time, they expect to have the information at their fingertips, they want to fly through the process cleanly, simply, securely, and more accurately.
The goal isn't to remove people from the equation completely, she adds, but to identify those pain points for the customer and elevate the status of the loan officer.
"The focuses of digitization – making it easier for the borrower, taking time out of the process, and improving accuracy – those are the core value propositions, but what that really means is that the loan officer can spend time on things that are important for the borrower and can really engage the borrower in ways that add the most value. So speeding up and simplifying the more basic, repetitive stuff and letting the loan officer be directly engaged with the borrower on the most important critical things," Scheck said.
McGuiness agreed, saying that digitization actually makes a better use of the skill set of loan officers, which is helping people to select the right product.
"It's coaching and being a resource in terms of that financial decision, not being a task master. They end up being a project manager in the origination of a loan. That's not the highest and best use of where we see retail loan officers, we see them being a valuable resource of decision-making information."
Embrace has a training process for educating their loan officers on how to implement the technology, which also includes an income component. Embrace has already introduced one cash flow oriented product to the market, which has the ability to track both the asset and the income, and hopes to introduce others in the future.