The best ways leaders can get the team on board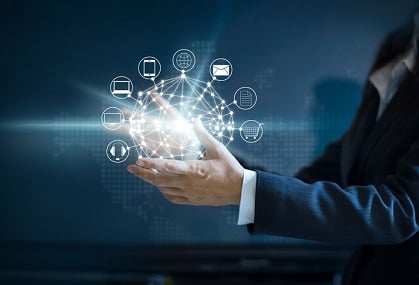 When bringing on a new system or new technology, the success is largely in the hands of the users. For a manager or a leader, figuring out how to drive adoption and encourage originators to go all in on the technology is a top priority. If people don't adopt, then the chances for increasing revenue and getting a positive return on investment is slim to none.
In a recent webinar hosted by Total Expert, Michael Guidotti, director of integration and branch technology at American Pacific Mortgage (APM) said that there are three components when it comes to onboarding new technology: the beliefs in it, the willingness to invest in it, and then the execution or delivery of it. Without positive attention to all three of those components, adoption will never be smooth and widespread.
The mortgage industry is notoriously slow to adapt to change and embrace technology. When companies big or small get into the mindset of, 'if it's not broke, don't fix it,' then people only adopt when they're forced to do so.
"Then it's too late," Guidotti said. "Sometimes too, I don't know if every company always listens to their loan officers, if they're actively going out and sitting down and [asking] 'what are you guys hearing about in your marketplace that we can add in?' I think sometimes it almost gets back to the company or the powers that can make it happen too late in the process."
Sue Woodard, chief customer officer at Total Expert, said that companies have to make adoption easy for the loan officer.
"It's a hard job . . . the last thing that we want is to take our people who are so great at building relationships and driving that production, meeting with their agents and doing all the things that promote their personal brand and our brand out in the marketplace, the last thing you want to do is tell them, 'hey, sit down at your computer and log into things and try to figure things out in there.'"
Guidotti has found peer-to-peer engagement and conversations to be the most effective tool when it comes to adoption. Identify who has had the best successes with different components of the systems within a branch, and make them localized subject matter experts. He also suggests forming a kind of advisory council with the most "spirited and key influencers" within the branch or company.
"One thing that's always important is, especially when you have those strong personalities is for them to feel like they're being heard," he said. "You can get in a room and that way, even if they have some conflicting opinions, you can allow them to really talk some of that stuff out and just listen," he said.
Originators should also have positive experiences with the systems without any additional effort on their part. Automation is a top concern for everyone, and Guidotti outlined five campaigns (a post-close campaign, a milestone update campaign, a birthday campaign, a holiday campaign, and a loan anniversary campaign) that APM has established in order to build the originator's brand at key moments with clients. These campaigns are triggered by interactions with their LOS and other systems, which don't require anything extra from the originators.
"We've had situations where a loan officer wasn't even aware that the auto-campaign was going out . . . and the client reaches out to them and says, 'thank you so much for remembering our birthday,'" Guidotti said. "I think it's sometimes those experiences where something's happening in the background and there's a positive outcome from it that really drives them into more engagement on the tools."
Originators can also use this same methodology with their referral partners, highlighting how easy it is for them.
Guidotti said that leaders also need to engage with originators in the field, discovering what they're currently using, where functionalities overlap with a new system, and being flexible when it comes to giving originators what they need to get the job done to the best of their ability.
"We just have a little bit of a different philosophical view: offer, encourage auto-subscribe but always give the loan officer or the branch the option to personalize, customize, highlight themselves in their way to create that better experience. So I think that's where we have some of the success with the recruiting and retention at the same time, is just that flexibility."
Actively listening is also a key component of adoption, and that means consistently asking for feedback and suggestions for improvement based on what they're hearing from partners; when additions or enhancements are made to current systems based on that feedback, it builds trust with the team and reinforces the message that the company is committed to improving their lives, and their individual businesses.
Trying to strongarm originators into adoption can lead to a disgruntled and resentful sales force, which isn't what anyone wants. Making the process easy and giving originators a voice in the process makes the transition smoother and more collaborative.