This is not your grandfather's transaction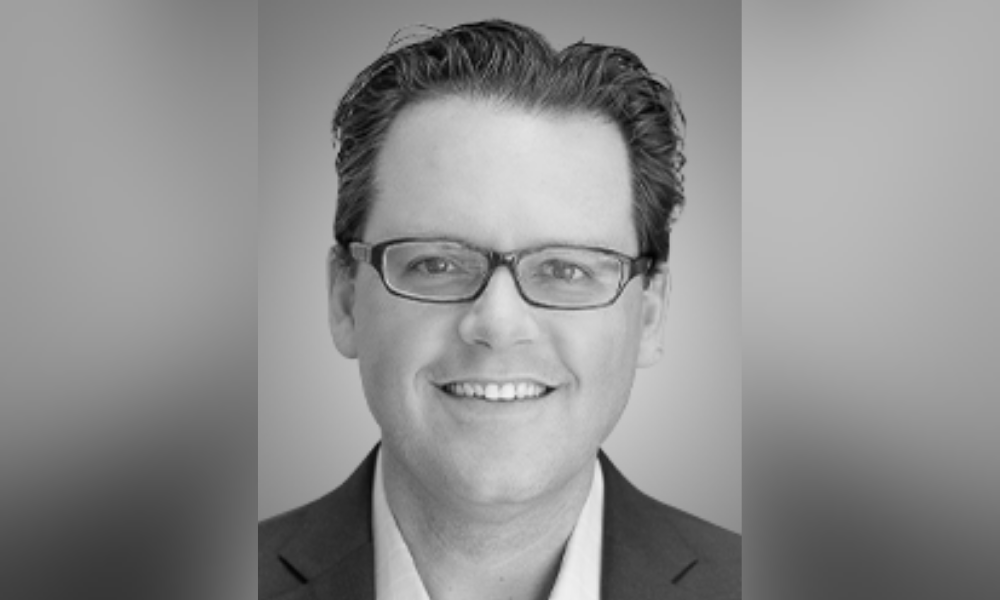 Luxembourg-based Altisource Portfolio Solutions SA recently struck an agreement with a cryptocurrency payment and conversion service to facilitate the purchase of homes with digital currency.
Michael Jansta (pictured), chief marketing officer for Altisource, said the agreement with ForumPay makes it easier to buy real estate with cryptocurrency, despite the currency's volatility.
"It's kind of like buying gold from a dealer during the day while it's fluctuating. They lock the exchange rate for a couple of minutes, and you put in your credit card or your bank transfer information and you can buy gold. ForumPay does the same thing with cryptocurrency."
He expounded: "So if you want to buy a house and your title company sends you a total that you're supposed to tender – whether that's your down payment amount on a finance deal or you're paying in full as a cash buyer – there is a specific dollar amount that you need in funds to close escrow. ForumPay enables you to pay using bitcoin or another cryptocurrency. You press the button when you're ready to pay and they lock what your exchange rate is going to be."
Read more: Altisource Marketplaces add "game changing" cryptocurrency payment capabilities
Given the notorious volatility of cryptocurrency, that exchange rate locked-in period is typically between two to five minutes. ForumPay creates a digital wallet, "and you transfer from the wallet the amount that escrow is requiring, ForumPay converts it to US dollars and wires it into your escrow account."
To the uninitiated, the audience for this sort of transaction might be seen as somewhat limited given its relatively nascent origins. Bitcoin was the first decentralized currency, introduced in 2009. Since then, thousands of other options have been introduced with futuristic-sounding names like Cardano, Ethereum, Solana, Terra, Tether and more.
But no. The audience is rather huge. It's estimated some 106 million worldwide now use cryptocurrency exchanges, according to 2021 data from Crypto.com. Additionally, more than 4,500 Bitcoin digital wallets are holding value in excess of $10 million, data from The Block Research shows.
But back to that volatility. The market capitalization for bitcoin just days ago was nearly $720 billion. An impressive number but less than the $1.2 trillion or so that it had been just 3 months ago in November of 2021.
Read next: United Wholesale Mortgage's Mat Ishbia to test water with cryptocurrency
Jansta noted one big advantage to using cryptocurrency with ForumPay is that the funds are wired the same day, or no later than the next business day, versus the five to seven days it would takes to reach escrow accounts if you were to convert your crypto to dollars yourself, wait for the funds to clear and then wire from your bank.
Altisource is all in on the cryptocurrency push. Late last year, the company announced that buyers who select its affiliate, PremiumTitle, as their title and escrow provider, will be given an option to purchase property using cryptocurrency. After that, ForumPay comes into play to convert at a fixed rate for funds to be wired directly to PremiumTitle or the closing attorney.
To that end, holders of cryptocurrency can buy any property on or off the MLS, Equator.com or Hubzu.com by selecting PremiumTitle as their title and escrow company and sending their Bitcoin, Litecoin, Dash, Ethereum or Bitcoin Cash to a ForumPay wallet for conversion.
"This is a game-changing functionality at the cutting edge of crypto adoption," Jansta said at the time of the announcement. "When the value of cryptocurrencies surge to the upside, there are many investors who look to diversify some of those gains into other asset classes. We are very excited that Equator.com and Hubzu.com are the first marketplaces where homebuyers and real estate investors of all types can use their converted crypto to buy homes and investment properties."
Jansta remains palpably enthusiastic: "We're the first company that we know of that has marketed the ability to use your cryptocurrency as part of your real estate transactions," he told MPA. Yet even while championing the use of the digital currency for such transactions, Jansta still urges use of the traditional title process.
He gave an example scenario where someone offers to sell a home in exchange for Bitcoin and then finds a buyer willing to give him 20 Bitcoins for the home before the two parties sign a document proving the new ownership. "It's still a real estate purchase, you kind of want to go through the title process," he said.
Sometimes, old school ways are still the best.