Equal parts ambition and altruism lit his path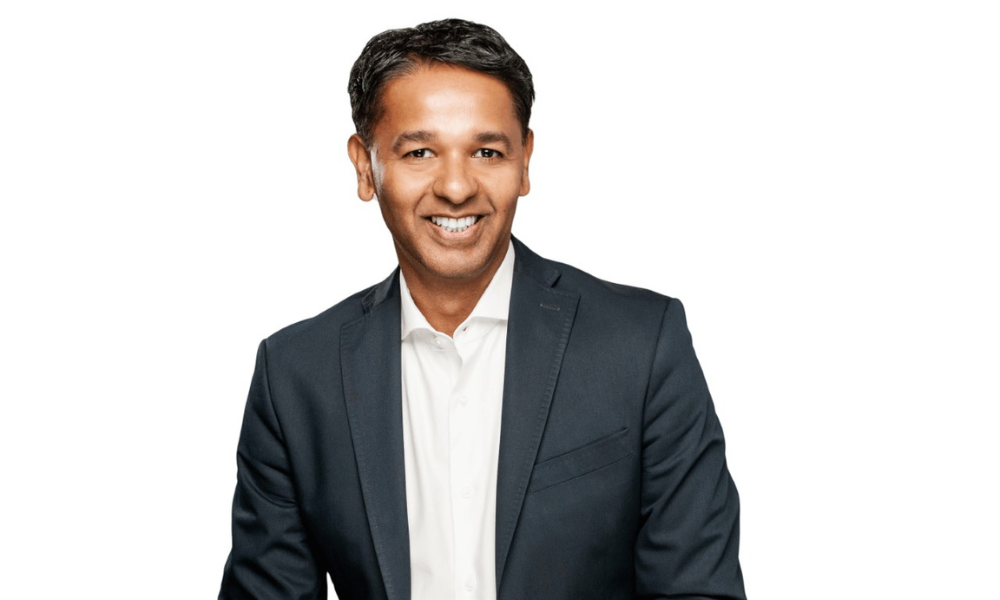 So you think you had it rough coming up in the mortgage industry? Try immigrating from another country without any contacts as you launch a business in 2008 at the height of the Great Recession.
That's part of the personal narrative of Shashank Shekhar, who had been transferred to the US from India by a company that dealt in mortgages. "I was a recent immigrant from India," he told Mortgage Professional America during a telephone interview. "I knew no one. I knew literally three people in the entire country."
As if that weren't enough, the venture capital-backed company he worked for would soon collapse under the weight of the mortgage meltdown caused by inferior mortgage-backed securities. Before long, mortgages packaged as exotic securities ballooned and blew up en masse – decimating the housing market and nearly wrecking the entire US economy along the way.
What caused the Great Recession of 2008?
Having worked four years at GE Consumer Finance before transferring to the San Francisco Bay area, Shekhar now faced an uncertain future. "VC funding dried up," Shekhar recalled. "The company shut down, and here I was with no connections and no capital. But I always wanted to be an entrepreneur, and that's all the way back to when I was in business school. I wanted to start something on my own, and saw it as an opportunity."
It was the same grace under pressure that would prompt Shekhar to see the mortgage meltdown of '08 from a different angle. "I saw a lot of mayhem and pain caused by lack of education," he said. "To me, the entire meltdown – not to blame any parties here – was lack of education to the consumer, to the borrower. They didn't know what they were signing onto," he said. "It doesn't matter whether a mortgage broker was getting them to sign on to something, or the bond agencies did not rate the MBS [mortgage-backed securities] correctly. Or the banks. It's not about which party was responsible, because we know practically everyone was."
His vision was equal parts personal ambition and altruism: "My thing was, of course, I wanted to start a business," he reiterated. "But an altruistic goal was I was I wanted to do this in a way that I could educate future homebuyers so that in my small, little way, I hoped to prevent a crisis like that down the road – at least with the customers I worked with."
Not that there weren't moments of self-doubt along the way: "Of course, I quickly realized this was a really bad move to get in the mortgage business in 2008 when I had $1,900 and no connections."
What are the advantages of blogging?
But then he took stock of his motivations, and was buoyed once more: "I struggled quite a lot, but very quickly realized why I got in the business, which was to educate. I started blogging in 2009. I was one of the first five or six mortgage brokers back then – nobody else was doing it from a perspective of building that educational platform. A lot of people at that point were moving away from print and going online for news consumption. That's when I started building the foundation of my business in terms of providing education to future homebuyers."
While he didn't know it at the time, he needn't have worried. His Arcus Lending Inc. – since rebranded as InstaMortgage Inc. – has consistently achieved high levels of production. In 2021, he posted some $360 million in volume, adding a respectable $186 million last year as the market began to soften due to inflation and the end of the refi wave.
He's also written several sought-after books, including First Home Buying 101, Real Estate Unleashed and My First Home – the latter becoming a No. 1 Amazon bestseller. In another noteworthy accomplishment, Shekhar was named host of the relaunched California Mortgage Bankers Association's Diversity, Equity and Inclusion broadcast.
With his focus on education, he's no stranger to podcasts. In his popular Shashank Redemption podcast – yes, it's a play on the 1994 movie "Shawshank Redemption" – he waxes eloquently on the industry to his rapt audience.
Having overcome so much with aplomb, he didn't hesitate to offer advice to those currently experiencing anxiety over the softened housing market. "This is a great time to be in business," he said. "I know that this is painful, which is what I felt for a long period of time when I got into business in 2008 and thought this was the most stupid thing that I've ever done. I had the resumé to go back to corporate America and get a decent job."
Instead, he stuck with it, his success predicated on strong fundamentals: "This is a great time to work your fundamentals," he said. "My business has been built on various fundamentals – two or three very solid pillars of acquisition. It wasn't just based on getting business from realtors or customers or neighbors. That's a very one-dimensional acquisition model that will fail you time and again because the business goes through its ups and downs."