AMCs under fire over costs and delays in appraisals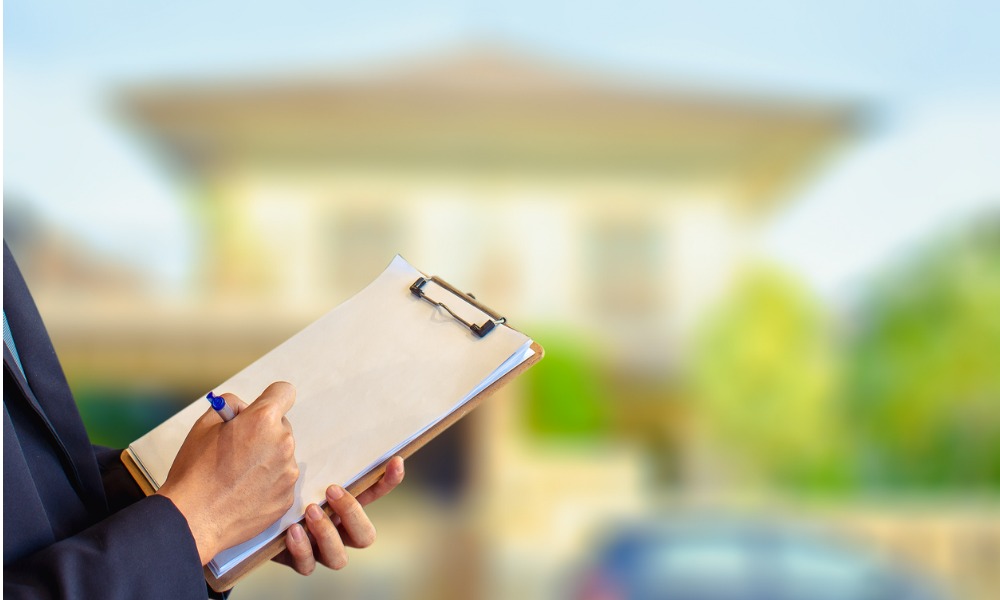 Mortgage brokers consulted by MPA are up in arms over the costs and times involved in property appraisals, claiming both they and their customers are effectively being held to ransom by unscrupulous appraisal companies.
According to brokers interviewed by MPA, appraisals that at one time took no longer than nine days are now taking up to 21 days for simple transactions and two months or longer for investment property or multifamily deals.
In addition, some brokers have complained appraisal fees have recently rocketed to as much as $2,200, depending on the type of property and deal, claiming it has placed them in a difficult situation with clients, as appraisal delays often result in lockdown extensions beyond 45 days, the costs of which are often passed on to borrowers when a second extension is required.
As a result, loans have been taking double the amount of time to close.
Read more: Appraisals creep up after weeks of declines
Kirk Tatom, the president of Dallas-based Tatom Lending, said appraisers "are just charging whatever they want".
He said: "I would say we're probably paying $750 to $2,000 to get appraisals done on time, seven days a week. It's just a big, huge shakedown."
He went on: "Before, you used to Google for appraisers and then call some people and see what their fees were. Appraisals were about $375 on average. That money went directly to the appraiser, and it was completed in a timely manner - on average, it took three to five days."
He said he had recently had to pay an appraiser $2,200 to get the operation completed in time but stressed that getting appraisals on time often came at a cost to the customer.
"Now you get into situations where you have to do (mortgage rate) lock extensions, which costs the borrower and just creates a whole bunch of other issues, such as having to update pay checks and bank statements," he said.
"That's just absurd. I don't know how they're getting away with it. The borrower is just left hostage in this whole thing. It's ridiculous," he complained.
Read more: Appraisal options improving under COVID-19
The owner-broker of Wilmington-based MC Mortgage Group, Patrick Stoy, said he was paying large appraisal management companies (AMCs) up to $750 for normal appraisals that could take up to three weeks to complete.
He said: "We're lucky to get an appraisal back within three weeks now, and they're only picking the easy deals.
"If you have any kind of complication on a deal that's either an investment property or multifamily, it can cost over $1,000 and take between 45 and 60 days to get the appraisals."
Part of the controversy centers around the 2009 Home Valuation Code of Conduct (HVCC), which was enacted ostensibly to protect the independence of appraisers and the rights of home buyers, among others, while raising mortgage quality standards.
According to Tatom this had created unwanted layers of bureaucracy, as appraisal management companies that go between the loan officer and the borrower charge a fee to process and review the operation.
He said: "I don't mind that at all, but now the management company has to take their fee and may charge $100-$150. So now you're paying between $550 to $575 for an appraisal, and that cost has gotten shoved over to the consumer."
Whitney Bulbrook, the president of Carolina Ventures Mortgage in North Carolina, said: "We are seeing added costs for reports. In years past, appraisals would cost the consumer on average, $525-$600. Now, the average is more like $675-$850.
"If you live in a more rural area or the home is more complex, then the costs may increase further. We see a few outliers here and there of up to $1,200-$2,000 in fees, but that's rather uncommon. I've only run across that when it's something we need on an accelerated timeline of say two to three business days."
However, Colorado-based LO Matt Cooke said he did think the fees were "abnormal". He said: "I have actually not found the appraisal issue at all. I can see that happening if a rush is needed, or the house that needs appraising is very remote, but otherwise I have not seen that at all. A $150 rush fee is normal though, so $750 for a return on a fast appraisal does not seem abnormal to me."
MPA has contacted a number of appraisal companies for a response.