AVM's are facing stiff competition from tech that provides a more complete picture of a property's value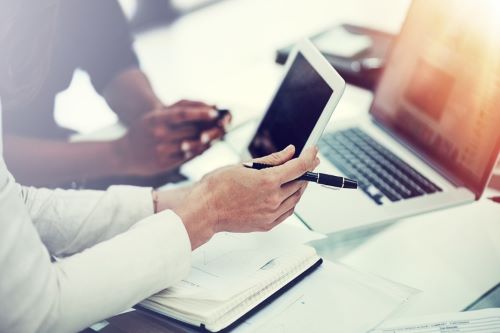 On March 23, Fannie Mae and Freddie Mac announced an array of exceptions to their appraisal guidelines that will provide relief to lenders currently unable to obtain full appraisals in the wake of COVID-19. The temporary flexibilities, which will remain in place for loans with application dates of May 17 or earlier, mean desktop appraisals will now be accepted in cases where interior and exterior appraisals have been made impossible by ongoing social distancing measures.
For lenders at a loss for how to give their clients' properties a comprehensive appraisal, the announcement came as welcomed news. But the worry remains that appraisals lacking a physical walk-through component will have major blind spots.
"In my opinion, nothing is as valuable as a walk-through," says Appraisal Nation CEO Michael Tedesco. "Having the appraiser in that property – seeing what's going on, making his independent assessment – is the most reliable resource you're going to get when determining the valuation of any market."
The alternatives are somewhat limited. Automated valuation models, while frequently helpful during the mortgage application stage, cannot be trusted to provide a thorough view of a property.
"They just lack for substance," Tedesco says. "They're not going to be able to give the differentials that an appraiser can."
Desktop appraisals, based on a property's tax records, can be far more data-rich, but as Tedesco explains, some counties track data far more closely than others. Someone attempting a desktop appraisal in San Diego will likely have far more information to work with than if they were operating in rural Mississippi.
That lack of consistency could wind up being a problem for Fannie and Freddie. If the desktop appraisals being accepted lack accuracy, there's no telling how many questionable purchases will end up going through while the relaxed guidelines are in place. To mitigate the potential negative effects, Tedesco says the organizations will be reviewing 25% of the non-interior appraisals completed during this time.
"We'll see what kind of impact it will have at the end," he says.
Just because a property can't be seen in person doesn't mean it can't be seen. Tedesco says new appraisal technology can bring added depth to desktop appraisals by allowing homeowners to photograph their homes and answer a set of questions related to its interior. This information is then be sent to an appraiser, who incorporates it into the property's desktop appraisal. Certain platforms, like HomeLink, include granular time- and geo-stamping features that add another layer of certainty.
"This is the next best thing," to an in-person walk-through, Tedesco says.
Fannie and Freddie appear to have recognized the value of such tech. On April 14, in an addition to the March 23 Lender's Letter that first announced the temporary appraisal guidelines, the groups announced that appraisers may "use virtual inspection methods to augment the data and imagery that is used for either a desktop appraisal or an exterior-only appraisal", but made clear that a virtual inspection cannot be used as a substitute for the onsite interior and exterior inspection required for a traditional appraisal. Virtual inspections using video and photos provided by the borrower or contractor can also be used as proof of renovation progress in the search for more reno funding.
Acknowledging the usefulness of virtual appraisals is a step that further legitimizes the work being done in the space; work that has helped prevent the housing market from seizing up at a time when so many other sectors of the economy are flatlining.
"Everyone's trying to say, 'How do we continue to operate, but how do we do so safely and securely?'" Tedesco says. "That's been the real challenge for everybody. I think we're getting there."