It's a welcome possibility as loan forbearance end approaches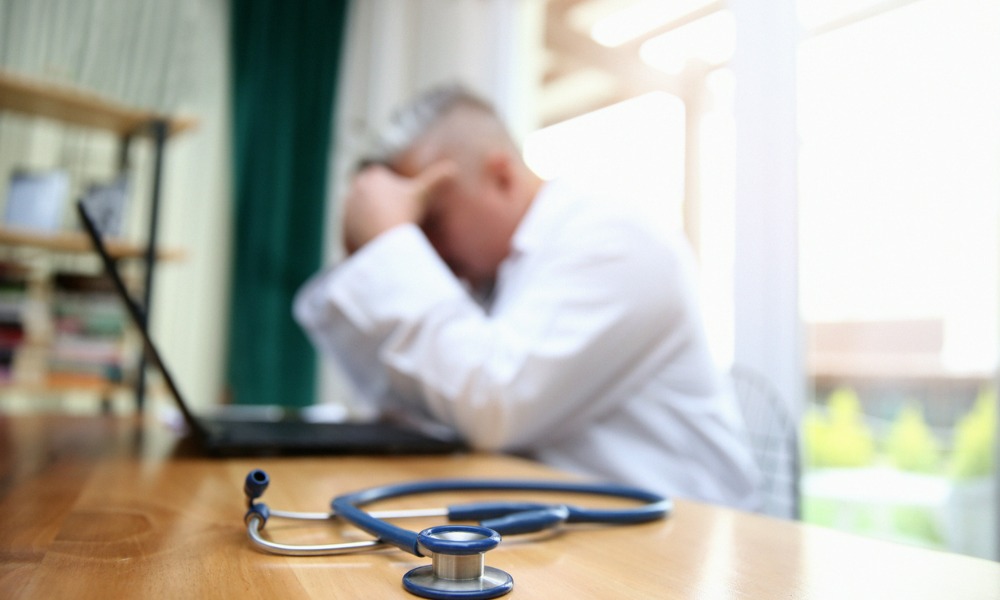 The following article is written by Scott Lindner of TD Bank.
In January 2022, pandemic-related federal student loan forbearance will end, forcing many medical school graduates to resume their payments. That means young doctors with mountains of school debt already coping with workplace stress over the delta variant may once again feel anxiety about the daunting challenge of affording a new home.
In this scenario, an experienced mortgage loan officer (MLO) can help. Many banks offer medical professional mortgages that consider young physicians' unique financial situations, including higher debt-to-income ratios and limited earnings and credit histories. Expert originators can educate this segment of borrowers on these loans and the process, as well as provide more holistic financial guidance that helps young physicians afford payments over the life of their mortgages.
Stepping back, mortgages for young medical professionals represent a growing niche in the market. Offering a medical mortgage loan reinforces the breadth and diversity of a lender's overall capabilities and better positions them as a solution for potential customers with a wide variety of needs. Banks offering medical professional mortgages are also a desirable destination for mortgage professionals, especially considering that doctors' high potential earnings will eventually allow them to pursue more expensive homes. At TD Bank, for example, we've leveraged our successful medical professional mortgage business over the past two years to hire great MLO talent. And attracting top talent committed to this specialized market allows us to broaden and diversify our customer base for this niche offering.
Difficult homebuying conditions for young doctors
In this housing market, young medical school grads will need lenders' help. On Aug. 6, President Joe Biden extended for a final time the pause on student loan repayments to the end of January 2022. Ending the freeze will hit most medical graduates hard and complicate their homeownership ambitions.
Of the almost 20,000 US medical school graduates in 2019, 73% carried debt, according to the Association of American Medical Colleges' most recent data. The median debt for indebted graduates then amounted to $200,000.
The White House delivered the news at a time when the median price for an existing home rose to $359,900, an almost prohibitive level for many first-time homebuyers with substantial debt. High demand at the upper end of the market and limited supply in the lower tiers continue to buoy prices, according to the most recent National Association of Realtors numbers.
Supporting this demand, mortgage rates continue to linger near all-time lows. The average monthly rate for a conventional 30-year fixed-rate mortgage dipped to 2.87% in July from 2.98% in June and 3.02% one year earlier, according to Freddie Mac data. As long as borrowing costs hover above historic lows, homebuying demand will likely remain elevated.
Making the numbers work
Through their extended education programs, medical professionals often accumulate too much debt relative to their income and have too little opportunity to build up their credit to qualify for a standard mortgage. But there are specialized mortgage products designed to address medical professionals' specific circumstances.
Originators who have expertise with these borrowers and products can play an important role in helping young doctors and dentists become homeowners. MLOs, specifically those certified as physician loan specialists, can find ways to fit an affordable mortgage into the lives of professionals with otherwise complicated income structures and balance sheets.
MLOs can introduce borrowers to medical professional mortgages that enable young doctors and dentists to secure mortgages with no or low down payments. With some of these products, applicants can have flexible debt-to-income ratios, may secure 100 percent financing and require no private mortgage insurance.
Other home-loan options, such as Fannie Mae's HomeReady program, require as little as 3% down for those who qualify. The program also offers lower mortgage insurance payments and will even consider the income from a borrower's relative or roommate when calculating their qualification for the loan.
Is there an originator in the house?
More than just finding loan solutions, originators need to boost awareness, as too few medical professionals know these mortgage products exist. MLOs must find these potential borrowers before their school debts and demanding schedules distract or discourage them from pursuing their plans to buy a home. In addition, MLOs can be a vital resource in the competitive environment by helping medical professional homebuyers with paperwork, pre-qualification, etc., so they can act quickly to secure the home they want to buy.
Furthermore, originators need the expertise to calculate a borrower's financial health accurately following move-in, ensuring a medical professional mortgage is sustainable over the long term. As much of a doctor's salary will go to their mortgage, MLOs should help borrowers determine whether they can also afford to pay their other debts, insurance premiums and necessities, such as furniture, emergency repairs and basic living expenses.
Finally, originators can help practicing medical school grads navigate the ways in which their unique financial and legal obligations can affect their homeownership status. MLOs can advise these borrowers on additional protections. This could include guiding young doctors to explore a trust, a nontraditional method of title vesting that could safeguard the borrower's home during a lawsuit, which is common in the medical industry.
Above all, doctors and dentists sacrifice a lot to learn and master their profession and serve society. Their ambitions for owning a home shouldn't be sacrificed along the way. As the federal forbearance mandate for student loan payments fades amid a challenging homebuyers' market, MLOs can step up and help medical professionals weighed down with debt find innovative and sustainable solutions that enable them to own a home.