Appraisal delays and rising costs symptoms of deep-rooted problem, they say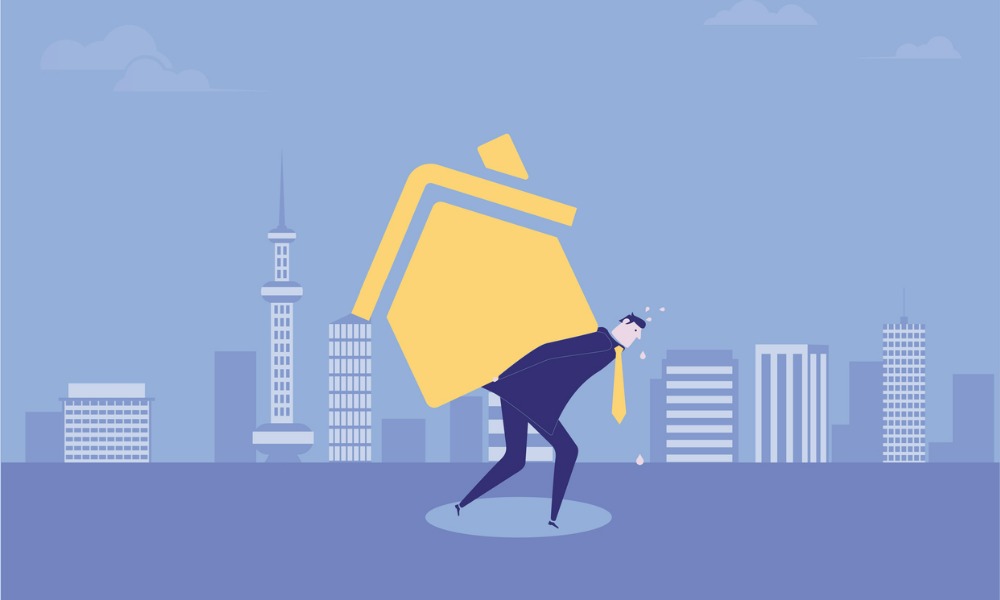 Appraisers have hit back at accusations that appraisals are costly and taking too long, MPA can report.
Last week, brokers expressed concerns over the cost and times involved in property appraisals.
They complained that appraisals were taking three weeks for the simplest transactions and up to two months for more complex operations, such as those involving multi-family and investment property deals.
They also claimed that appraisal costs have rocketed, from $750 to more than $2,000 in some cases, and that appraisal management companies (AMCs) were aggravating the problem with costly red tape.
Read more: Broker anger over appraisal fees
In response, appraisers have hit back, saying they are struggling to cope due to a heavy workload over the last year and-a-half, and that they're having to work long hours under stressful conditions.
Appraiser Mike Lay, from Austin-based Appraisal House USA, said: "This isn't an AMC problem, it is a supply and demand problem.
"We've had massive loan volume over the past 18 months, but roughly the same (number) of appraisers to handle it. Most appraisers I know are working six to seven days a week, 10-14 hours a day - and have been for over a year now."
According to the Appraisal Institute, there are about 78,000 real estate appraisers across the US, although it reported that the number has been falling rapidly since at least 2013, when there were as many as 89,519.
However, Appraisal Subcommittee figures - which are reputedly more accurate - ramp up the number to 93,808 in terms of active appraiser licenses as of July 12, 2021.
Significantly, more than half of the appraisers are close to retirement age and 20.1% are more than 66 years of age.
Lay said appraisers were "stressed out and tired", but that they were "continuing to do their best to keep up with the demand".
He went on: "Antiquated rules mean that it takes the better part of two years to get a new appraiser adequately trained to a point where they are self-sufficient, so there has not been anyone else able to pick up the excess volume."
Read more: Appraisers ask to be considered "essential services" workers
Regarding closing times, Lay said brokers should realistically expect a typical appraisal in an urban or suburban area to take "about three weeks", adding that brokers were also contributing to the rise in costs.
He said: "They continue to advertise that they can close in 20 days instead of being more realistic, based on what they know is going on in the market, so they start throwing ridiculous amounts of money at appraisers to get their jobs done."
In response to the accusation from one broker that appraisers were "picking the easy deals", Lay said: "Why would an appraiser accept a job for a rural 100-year-old farmhouse…that is 50 miles away for $600, when they are receiving 30 to 50 requests a day for simple tract homes within five miles of their office for the same? Supply and demand rules."
Dan Fries, president and chief appraiser with Real Estate Appraisers & Consultants, said staff were "all hands-on deck" and taking about two weeks for appraisals.
He said that although his company was "never one to accept the low AMC rates", he stressed that he did not charge extra "just because we can".
He said: "We typically charge $400 to $450 base and will go up for complex or luxury homes. A $3,000,000 home can cost $1,250 to $1,500."
Appraiser Jillian White, head of Collateral at Better, told MPA: "Every year appraisers leave the industry, but no new appraisers replace them. This in part is due to how difficult it is to become an appraiser. As mortgage applications rise and the number of appraisers decreases, we are seeing bottlenecks in pockets throughout the country.
"In many areas, appraisers can, and do, ask for higher than typical fees because the demand for their services is so high."