Veteran of the mortgage industry to head up branch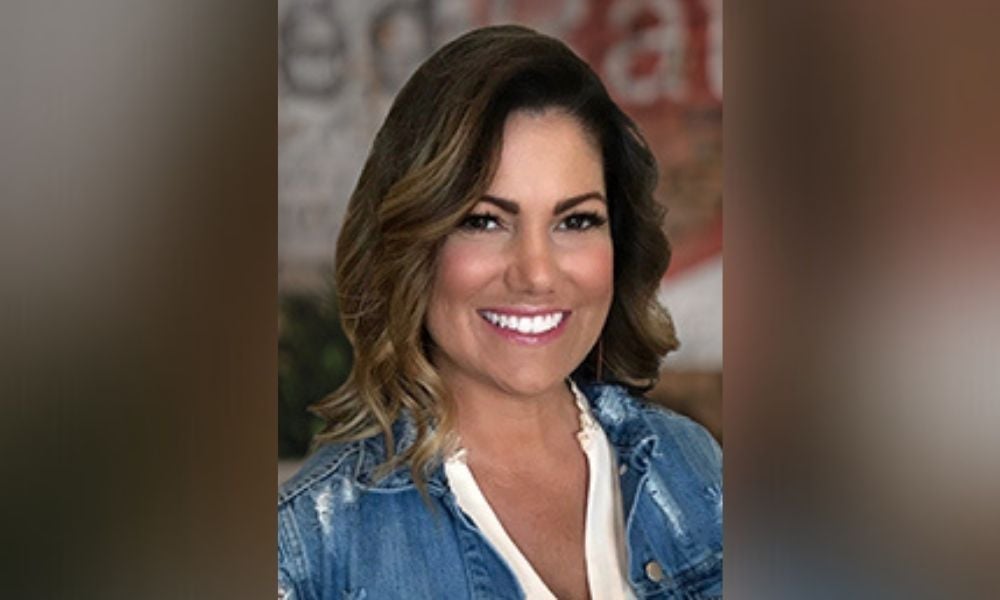 Guaranteed Rate has announced the opening of a new branch in Salem, Ore.
Angie Stanley (pictured) – a 27-year mortgage industry veteran – has been tapped as manager of the new branch. "Angie is a veteran leader in the mortgage industry with a proven track record of success," divisional manager of Guaranteed Rate's Northwest market Ryan Ogata said in a prepared statement. "We are proud to welcome her to the Guaranteed Rate team, and I am confident she will help us continue to build on our impressive growth in the region."
Located at 345 Lincoln St., the new branch further expands Guaranteed Rate's presence in Oregon, becoming the company's third location in the state.
Mortgage Professional America spoke to Stanley for more insights. "I welcome the challenge of operating a new branch," she said. "I have a driving passion for helping my client, whether it's getting them into their first home, their dream home, their vacation home or assisting them in refinancing their current home to remodel or consolidate debt. I enjoy working with others that have this same devotion to our clients and real estate agent partners, and I feel my team embodies this sentiment."
Stanley said the new branch will offer a full array of mortgage products ranging from conventional Freddie Mac and Fannie Mae loans, FHA loans, VA loans, jumbo loans, renovation loans and more. She added that Guaranteed Rate is licensed in all 50 states, and has three other locations in Oregon – Band, Portland and Salem. The new branch employs five people, including four vice presidents of mortgage lending – including Sierra Hall, Jocelyn Watson and Nichole Kenny – and a sales assistant.
Read more: Guaranteed Rate inks partnership deal with CrossFit
"I'm incredibly excited to be overseeing the company's new branch in Salem," Stanley said. "Guaranteed Rate's best-in-class tools and technology, support for originators, and high commitment to customer service are unparalleled. We look forward to making a positive impact and doing great things in the greater Willamette Valley."
Of her 27 years in the industry, Stanley said seven were spent at a finance company and 20 for a "well-known national bank." Stanley's husband of 25 years is Shawn Stanley, who is the head football coach and weight room teacher at West Salem High School. The couple have two daughters, one completing her sophomore year at Notre Dame University and the other in high school.
Guaranteed Rate made further news this week when its partnership deal with global fitness community CrossFit to become the official mortgage company of this year's NOBULL CrossFit Games was disclosed. The deal is the latest in the Chicago-headquartered lender's string of sports partnerships, including with Major League Rugby, the National Hockey League, the National Lacrosse League, Bassmaster, Life Time, and the Professional Bowlers Association, according to a news release.
Read next: Guaranteed Rate completes spinout of its mortgage technology business
Justin Bergh, general manager of sport for CrossFit, said that Guaranteed Rate's undisclosed investment will help broadcast the results of the games. The NOBULL CrossFit Games features more than 600 athletes competing over the course of five days for the chance to win part of the record prize purse of $2.845 million.
"We're delighted to welcome Guaranteed Rate as the official mortgage company of the NOBULL CrossFit Games," Bergh said in a prepared statement. "Guaranteed Rate has made a name for themselves by supporting competitors of all levels through their commitment to sports. Their investment in the games will help us broadcast the results of our amazing athletes, coaches and community even further. And they'll be joining a great roster of partners who see and recognize the fittest fans on earth.
Headquartered in Chicago, the company has more than 8,000 employees in 500 offices across the US, and is licensed in all 50 states and Washington, D.C.