It comes as the condo lending industry is facing new challenges born from tragedy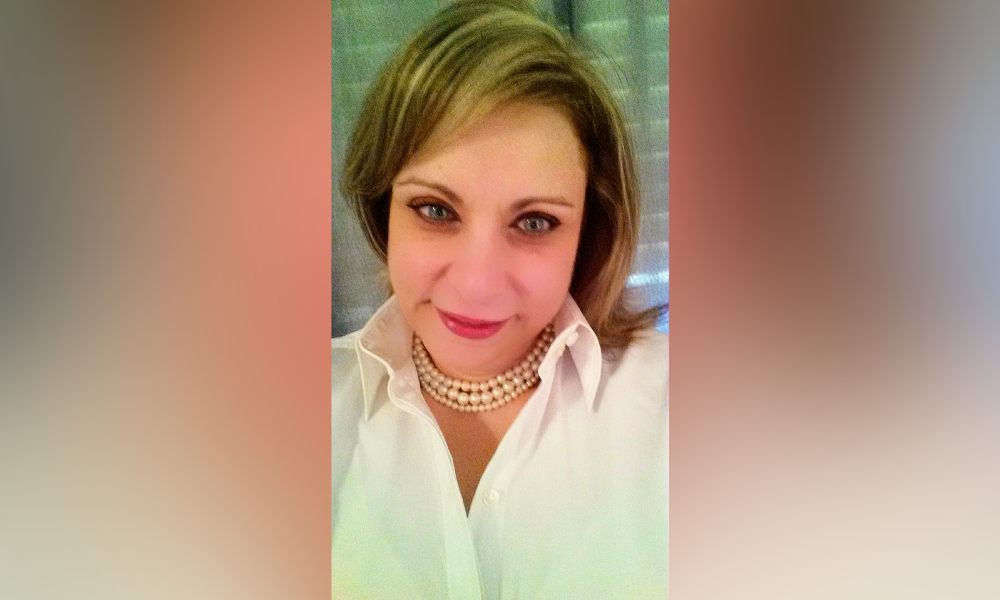 CondoTek, a provider of technology and services for condominium and co-op lenders, has promoted Lisa Geloso (pictured) to head of product development and customer success, the company has announced.
Geloso formerly served as the company's director of business development and product operations. According to a company-provided bio, Geloso has nearly 25 years of mortgage industry experience and has held executive positions at Bank of America, Freedom Mortgage, and Arc Home LLC. In her new position, she will continue to enhance CondoTek's product offerings with a specific focus on the company's newest product, Condo Project Warrant (CPW). CPW is an end-to-end solution that leverages all of the company's proprietary technology to deliver risk-free warrants for condo and co-op loans.
"By spearheading the success of our product lines, Lisa will ensure that we continue developing industry-leading technologies and products that make condo and co-op lending more efficient for our customers," Joshua Kahn, CondoTek's co-founder and chief technology officer, told Mortgage Professional America. "Our guiding philosophy is that you are only as good as the people you surround yourself with, and Lisa is one of the best in the industry."
For her part, Geloso expressed gratification at being appointed to the new role.

"I am deeply honored to lead CondoTek's product development during an important time for both the company and the lending industry," Geloso said. "Our cost effective, best-in-class automation combined with the incredible talent and passion of the CondoTek team give us a unique opportunity to shape the future of condo and co-op lending."
Read more: Product showcase: CondoTek focuses on mortgage niche

CondoTek officials said the company continues to expand on its strong foundation of product offerings after acquiring National Condo Advisors in the fourth quarter of 2021. The company is planning additional integration releases throughout 2022, all designed to create a comprehensive, streamlined user experience for mortgage lenders that originate and underwrite loans for condos and co-ops.
CondoTek is a technology, information and consulting firm that provides mortgage lenders with regulatory guidance, project approvals and access to products and services for approving, originating and underwriting loans for condominium and co-op properties. CondoTek's automated offerings enable mid- to large-sized lenders and other financial institutions and real estate companies to enhance their operational efficiencies and streamline the condo and co-op financing and investment process. CondoTek was founded in 2013 and operates in all 50 states.
MPA profiled CondoTek earlier this month, showcasing the technology firm's carving out of a solid niche in the mortgage space without the need to avail itself of venture capital. Founded by CEO Asher Kahn and his brother, CTO Joshua Kahn, CondoTek is also poised for an expansion, and, significantly, the company hasn't raised any venture capital since its 2014 launch in order to get to this point.
"We really wanted to build a strong foundation … a real great core and scale on that rather than take venture capital to accelerate as quickly you can," Asher Kahn told MPA at the time. "It's never really been our culture, or our approach and model. We're a little more conservative than that."
The siblings launched their company after detecting inefficiencies and pain points involved in underwriting for condominium loans – issues involving the gathering of documents and data, review, and approving and warranting the condominium.
The condo lending industry was recently handed a new layer of complexity in its dealings that was born from tragedy. Following the deadly collapse of a condominium development last June, new lending requirements issued last week by the two federally backed home mortgage corporations will make acquisitions of such property exponentially more difficult or impossible for some, one pundit told Mortgage Professional America.
The new requirements from Freddie Mac and Fannie Mae come in the wake of the Champlain Towers condo collapse in Surfside, Fla., last June, that left 98 people dead. The two federally chartered corporations have drafted guidelines to ensure structures are safe for condo borrowers and lenders.
While neither institution originates or services its own mortgages, each buys and guarantees mortgages issued through lenders in the secondary mortgage market.
As it relates to condos, it's a hard stance in tragedy's wake. The two are now requiring banks to evaluate the condition of buildings prior to approving loans. Moreover, neither corporation will continue to support mortgages for condos that are in need of major repair. Buildings that have experienced intrusion of water, or those in a state of advanced deterioration due to deferred maintenance, will no longer be considered.