Here are some of the obstacles they're facing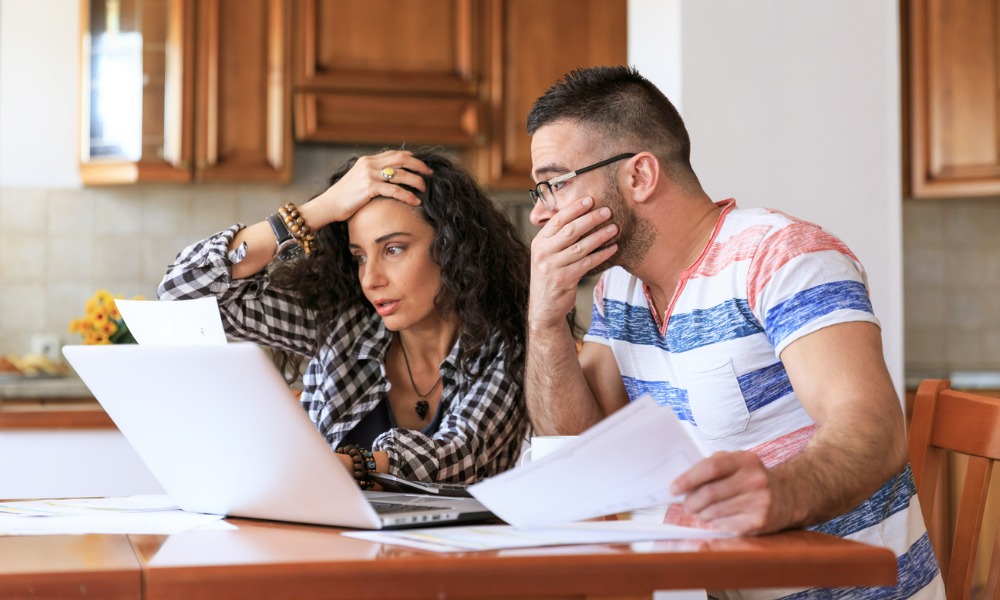 Millennials are now the largest segment of the population in the US—as well as the largest segment of potential homebuyers. But very real issues such as exorbitant housing costs, burdensome debt, and tighter lending standards are standing in their way. Here is what you should know about millennials and homeownership (or lack thereof).
Millennials and their attitude to homebuying
Millennials' attitude to homebuying is simple: they want to own homes someday but are feeling priced out. The biggest roadblock to homeownership for the millennial generation (ages 26-41) is affordability, according to a March Bankrate survey conducted by YouGov.
The survey found that among millennials, 65% said homeownership was the top sign of success. Fifty-nine percent (59%) of Gen Zers (ages 18-25), on the other hand, said homeownership was the top sign of success. The most important sign of success for Gen Zers was having a successful career (60%). Millennials said that they believe rising property prices are the reason they are unable to afford a home. Gen Zers, by comparison, said their income is not yet high enough. Overall, the survey found that 74% of American adults view homeownership as the most important sign of success.
To find more affordable homes, the younger generations appear willing to take some action, according to the survey. Sixty-nine percent (69%) of millennials and three-quarters of those in Generation Z said they would relocate to another state to afford a property, even if the area itself was less desirable. They are also willing to pay a discount price for a fixer upper.
Why are millennials not buying houses?
Fewer millennials are buying houses compared to previous generations. A 2019 survey conducted by Fannie Mae found that more than half of millennials and Gen Zers (55%) feel that homeownership is financially out of reach. The costs of mortgages, tighter lending standards, and personal financial problems were all cited as contributing factors.
At the top of the list is the high cost of housing. The median existing home price rose to over $350,000—an all-time high—from $329,000 just a few months prior, according to the National Association of REALTORS. Inflation, housing shortages, low interest rates, and the rising costs for building materials all contribute to the rise in the cost of housing.
Next is the high levels of debt many millennials carry. Nearly three-quarters of millennials are saving for future goals and life milestones—which includes saving for a home—according to the Bank of America's 2020 Better Money Habits Millennial Report. Unfortunately, more than three-quarters of millennials are also struggling with debt, which makes it near impossible to have enough for a down payment on a property.
Finally, tighter lending standards are preventing millennials from entering the housing market. While mortgage rates are low, the standard for lending has tightened significantly since the 2007-2009 recession. Mortgage credit availability dropped in June 2021, according to a Mortgage Bankers Association report. Another indication that lending standards are getting tighter is that the Mortgage Credit Availability Index fell by 8.5% last June.
Understanding the issue of affordability
The housing affordability crisis in the US has increased over the last two years. House prices skyrocketed at record rates due in part to rising demand, up some 34% since the beginning of the COVID-19 pandemic. While the red-hot housing market is showing signs of cooling, homeownership remains a distant goal for many millennials in the US
Will millennials ever buy a house? Yes—in two years' time
Both the housing market and millennial demand remain red hot, recent data from the Bank of America suggests. Sixty-seven percent (67%) of millennials said they are likely to purchase a property in the next two years, the 2022 Millennial Home Improvement Survey found. The top reason cited for this shift is an improvement in financial position, which is consistent with strong household balance sheets and increasing wages in the United States. However, more respondents said they were getting financial support from others, especially compared to surveys conducted in previous years.
Millennials make up the largest portion of the population that are purchasing properties, with 43% buying new homes. That number is up from 37% in 2021, the National Association of Realtors found. Millennials also represent roughly one-fifth of the population in America and are the fastest-growing demographic in terms of homebuyers. In fact, the majority of millennials own homes, according to the survey, with 53% saying they have their own property—up from 52% in the previous survey.