Wanting a convenient laundry room never gets old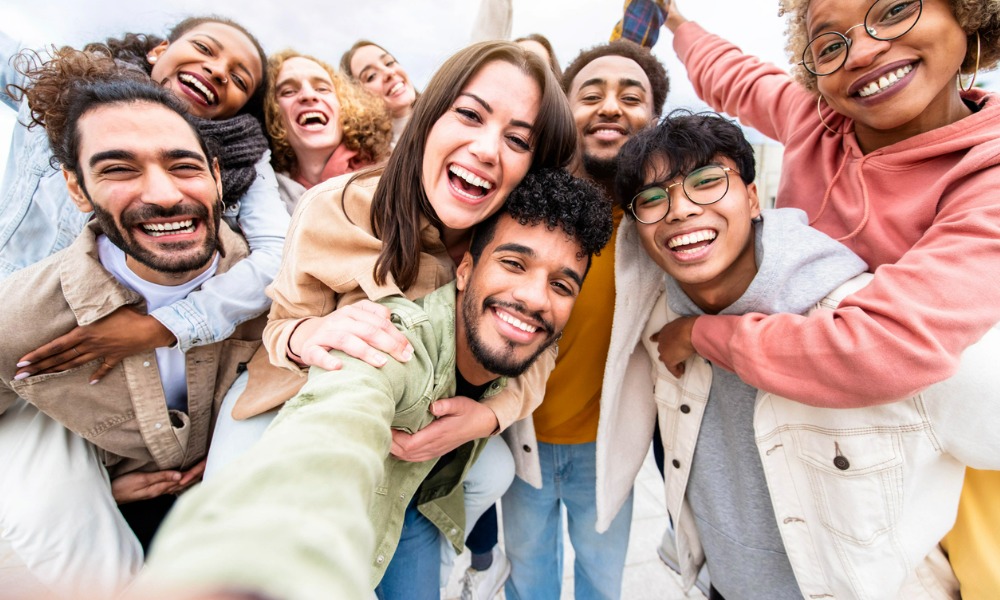 While millennial homebuyers may want a lot of what most generations would in a home, smart home technology and environmentally friendly options are becoming more and more popular. Old faithfuls such as a good location, great outdoor areas, and open floor plans, however, never seem to go out of style. Here is what millennials want in a new home—and why.
Top home features for millennials
Great and convenient location. Millennials, especially those who have kids, typically want affordable and spacious homes in the suburbs. While easy access to public transportation, restaurants, and their place of work are key, millennials also want outdoor spaces that are good for young families and pets, such as parks, jogging trails, and good public schools.
Affordability and space in the homes. Despite a preference for living close to the downtown core in most cities, affordability and space in the homes encourages them to purchase property in the suburbs. Millennials also prefer to invest money in redesigning a smaller space rather than throw money at a fixer-upper.
Open floor spaces. For informal hosting and entertaining, millennials tend to opt for open floor spaces that connect living and dining rooms to the kitchen. Included in this concept is an outdoor living space, allowing millennials to extend these gatherings to the backyard or patio.
Smart home technology. The majority of millennials likely grew up with smart technology and are looking for homes that come with smart features such as smart locks, home security, automatic lighting, and Nest thermostats. They want to be able to control their heating and cooling system, as well as appliances, with an app.
Updated kitchen. Millennials want kitchens that do more than simply cook—it should also double as an entertainment space. Similar to the open floor space concept, a kitchen that flows into a living or dining room with space for visitors is ideal. Design-wise, millennials like stainless steel appliances, built-in wine coolers, central islands, and recessed lighting.
Great outdoor area. Millennials usually live in the suburbs instead of city centres due to numerous factors. One major reason for this migration is easy access to great outdoor areas and green space. In fact, many millennials are making these moves based more on their dog than their partner or kids, according to a survey by SunTrust Mortgage. Some 42% of millennials who have never bought a home say that their dog would play a role in which house they purchased. This is why great outdoor areas are so important.
Room for home office or for workout. It is no secret that many millennials work from home. This not only makes room for a home office necessary, but room for working out also important, especially in winter when green spaces are covered in snow. Not only is a home office necessary to take those Zoom calls and meetings, but it is also ideal if you can have a space to separate from those parts of the house dedicated to relaxing and entertaining.
Environmentally friendly home elements—sustainable materials, solar panels, etc. Millennials are aware the affect that houses can have on overall energy consumption. For this reason, environmentally friendly homes built of sustainable materials and powered by, for instance, solar panels are top of mind. When negotiating with millennials, it is a good idea that builders and real estate agents brainstorm ways to make houses not only more energy efficient but how to implement them as well.
Convenient laundry room. Preferably, the laundry room would be isolated from the busier areas of the home.
How millennial homebuyers are changing the game
One way that millennial homebuyers are changing the game is by being tech savvy, using the internet and/or their devices to conduct research and shop for the best mortgage options. They use the internet to inform their decisions—and therefore make better ones. According to Forbes, as of 2016, 86% of homebuyers between the ages of 18-34 shopped for a mortgage versus just 55% of those who were 55 and older.
This tech-savviness has also forced realtors to adapt, making the industry faster and more efficient. Millennials are not, however, know-it-alls. Despite deftly conducting their own research online, they also know the importance of hiring experts such as realtors, who possess superior negotiation skills and are expert in facilitating the homebuying process.
Interesting developments where technology and expertise merge is in a quicker back-and-fourth between client and broker, as well as video tours, online staging, and live streams. Rather than simply reading an article about a property or perusing photos, millennials are more likely to view a video of an agent taking them through a house tour.