MPA takes you through the steps on how to refinance your mortgage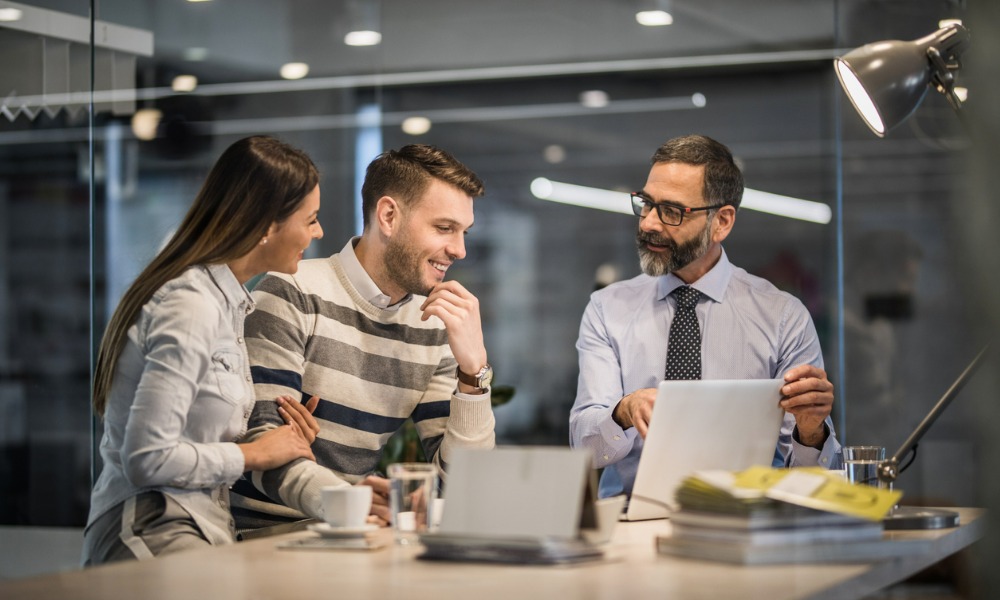 What is mortgage refinance?
Mortgage refinance essentially allows you to tap equity or save your money by replacing your home loan with a new one. The reason homeowners usually refinance is to cut monthly payments, reduce their interest rate, or access the equity of their home. Other common reasons to refinance your mortgage would be to eliminate Federal Housing Administration (FHA) mortgage insurance, switch to a fixed-rate loan from an adjustable-rate loan, or simply to pay off your loan more quickly.
Since your mortgage will likely be one of the largest investments of your life, it is important to understand the best options for you when thinking about the best loan for purchasing your home for a second time.
How does refinancing work?
When purchasing a house, the money you pay toward your mortgage goes to the home seller. When you refinance your house, on the other hand, the money you pay toward the new mortgage pays off the balance of the previous home loan, rather than going to the home seller. Like when you were obligated to meet the lender's requirements for your first mortgage, mortgage refinancing obligates you to first qualify you for the loan. Again, as when you initially purchased the house, you have to file an application, undergo the home writing process, and go to closing.
Factors to consider before you refinance
When considering refinancing your mortgage, it is critical to approach it holistically to figure out if it is the best option for you. Consider the following:
Make a financial assessment. Assess your short-term and long-term financial goals and decide what the potential cost of refinancing your mortgage will be. Prior to refinancing your mortgage, it is crucial to understand your current financial situation well.
Understand mortgage refinance. Now that you have made a financial assessment and understand your financial situation, it is important to understand exactly what it means to refinance your mortgage and understand thoroughly how it works. When refinancing your mortgage, you do not want to run into any surprises along the way.
Off the top, it is important to recognize that there are pros and cons to refinancing your mortgage. Among the cons are that you will sustain closing costs, so you will have to be sure to account for added expenses and other potential risks when figuring out whether or not refinancing makes the right financial sense for you. This is especially important if you want to sell any time soon.
Use a mortgage refinance calculator. Utilizing a mortgage refinance calculator will give you a pretty good idea of how refinancing may impact your monthly payments. The way a mortgage refinance calculator works is that you input your basic info—such as your current mortgage, your financial goals, your credit score, where you are located, etc.—to figure out what your payment might look like.
Think about the timing. Timing is an especially important aspect to consider when thinking about mortgage refinance—some periods are more ideal than others. When trying to be practical, it is important to understand not only what, but when, makes the best sense.
Steps on how to refinance your mortgage
Here are the steps to take when refinancing your mortgage:
Set your goals. When refinancing, you may want to think about what it is you want out of it. Common goals include reducing monthly payments, eliminating FHA mortgage insurance, and shortening the loan term.
Shop around for the mortgage that best suits your situation. This step includes shopping around for the best refinance rate. Be sure that you are aware of any extra fees as well.
Applying for the mortgage. Submitting applications with three to five lenders within a two-week time frame will limit the affect on your credit score.
Select a lender. After applying, compare loan estimate documents that each lender gives to you in order to select the superior offer. The loan estimate documents will give you an insight into how much money will be required for closing costs.
Make sure you lock in your interest rate. Locking in your interest rate will ensure that it cannot be altered during a certain time frame. You and your lender will attempt to close prior to the rate lock's expiration.
Close. When closing on the loan, you will pay the closing cost listed in the loan estimate as well as the closing disclosure. The major difference between closing on a purchase loan and closing on a refinance is that you do not get handed the keys to the house.