Here is what homebuilder sentiment says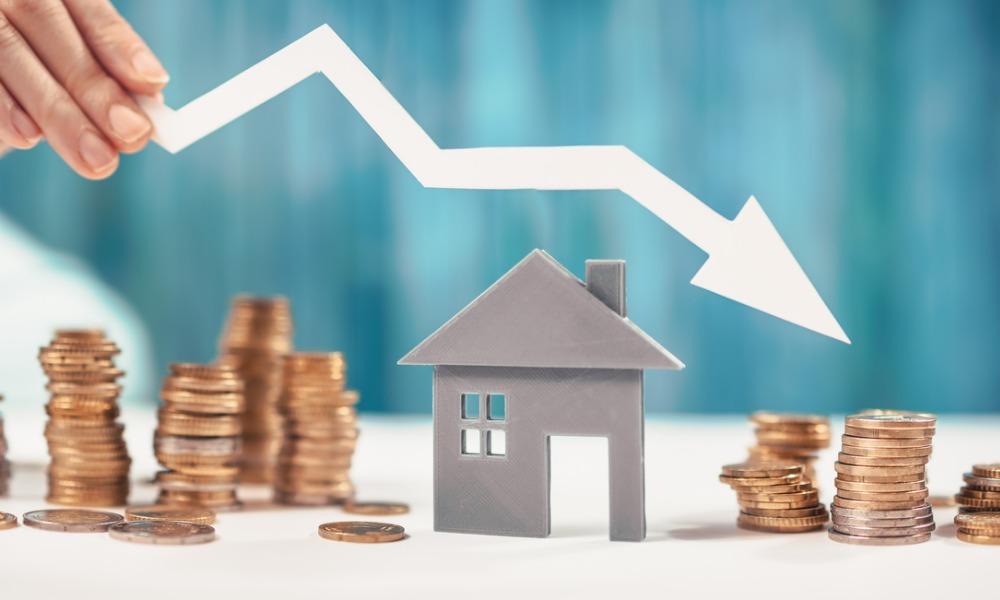 Yes, we are likely headed toward a housing recession, experts agree. In other words, weaknesses are showing in a number of key housing metrics. Whether or not you think it is the right time depends on how you view risk, as being financially dangerous or as an opportunity. Here is what you need to know about a potential housing recession and how it will affect house prices.
What is a housing recession?
While there is no exact definition for "housing recession," it usually occurs when there are weaknesses in a number of key housing metrics. For instance, single-family permits have decreased by 4% in the first two quarters of 2022 versus the first two quarters of 2021. The index has dropped below 50. Most importantly, however, builder sentiment has dropped off over the last eight months. These are the weaknesses in key housing metrics as mentioned above. And all of them combined are a good indication of what it looks like to be in a housing recession.
Homebuilder sentiment: what does it say?
The consensus among homebuilders in the United States is that we are in a housing recession. One month after one of the more significant single-month drops in its 37-year history, homebuilder sentiment is now seeing the market for single-family houses drop into the negative, according to a recent report from Wells Fargo and the National Association of Home Builders, or the NAHB. With a usual score of 50 or higher considered positive, the index fell six points to 49 points in August. That drop represents the eighth straight month of a declining sentiment.
Homebuilder sentiment comes from the result of a survey conducted by the NAHB and Wells Fargo Housing Market Index every month. The survey asks over 140,000 members about the state of the housing industry. The most recent score of 49 represents the first time since May 2020 that the index dropped past the score of 50, the number for breaking even.
It is also estimated that the housing shortfall in the US is up to as high as four million homes, with it taking up to eight months or more to build new homes. That is compared to up to roughly six months prior to the pandemic.
Does a recession reduce the cost of housing?
Theoretically, a recession should reduce the cost of housing, but that is not always the case. The current drastically undersold real estate market means property prices are mostly unaffected by certain contractionary forces. This is the case right now even on the precipice of a major economic downturn.
Housing prices, for the most part, continued their upward trend throughout 2022, even as mortgage rates increased 4% from January to March. The average property price in the United States spiked 21% from the first quarter of 2021 to the first quarter of 2022. In fact, mortgage rates are trending closer to their highest levels since 2008. Eventually, home prices will likely feel the effects of an unkind seller's market, especially if, as predicted, mortgage rates continue to soar in response to the Federal Reserve's barrage of interest rate hikes.
Given these economic conditions, it remains to be seen whether it slows current accelerations or ends up easing home prices.
Is it better to buy a house during a recession?
The answer to this question depends on how the recession is impacting interest rates and real estate markets. In other words, you could be taking a risk by buying a house during a recession. On the other hand, an economic downturn may also present you with a good opportunity.
With investors keeping safety top of mind and demand for home loans dropping, interest rates tend to decrease during a recession, financial experts say. In this scenario, rising mortgage rates force a significant number of homebuyers out of the market and decelerate property prices. Currently, financial experts are predicting that both refinance and purchase originations will drop significantly. In fact, most refinance activity is expected to be cashing out.
Read more: The cheapest states to buy a house in the USA
Lower property prices and reduced interest rates could mean that a seller's market flips into a buyer's market, when the number of properties in the market are greater than the number of buyers. Because supply is greater than the demand, in this case, more properties usually get listed at cheaper prices.
A recession might also spur homeowners to conduct a short sale. A short sale is when you sell your home for less than what you owe on your mortgage. This may seem advantageous for homebuyers, but it is a long process and, if the price is too low, the bank might ultimately reject it.