Some tips to qualifying for a commercial mortgage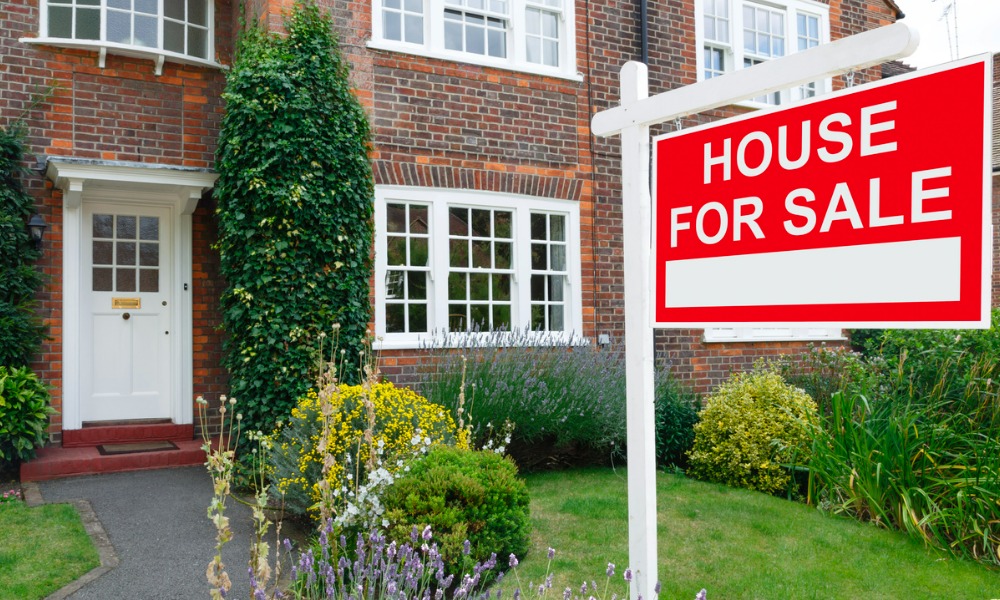 You need to purchase a property for your growing business. But what type of mortgage is going to best suit your needs? What are the costs and fees? And what is the potential for expansion? Here is everything you need to know about a commercial mortgage, from how it works to how it differs from a residential mortgage.
Understanding commercial mortgages
A commercial mortgage—also known as a business mortgage—is a loan that can help your company's costs related to the actual building, like building for your business or securing a property. Simply put, a commercial mortgage allows you to buy a commercial property. Common uses for a commercial mortgage include purchasing office space, a factory, a retail space, or a restaurant space. With a commercial mortgage, you could also use your building loan to pay for the costs of construction, if you are unable to find an existing property that is suited to your company's needs. A commercial mortgage will also cover the cost of expanding the property.
You can use a commercial mortgage to refinance a commercial property. By refinancing with a commercial mortgage, you will be able to extend your payment terms as well as adjust your interest rate. And you have the option to use the commercial mortgage for renovations on your commercial property, if updating your building would help you draw more customers. Retailers and restaurants, for example, have proven that updating the interior of their businesses can encourage a higher volume of business.
How do commercial mortgages work?
As opposed to residential real estate, commercial real estate is defined as property that produces income that is used solely for business purposes. Most common examples of commercial real estate include retail malls, shopping centers, office complexes and buildings, and hotels. Acquiring, developing, and building these properties is financed through commercial real estate mortgages, or loans, i.e., mortgages secured by liens on the commercial property.
Banks and independent lenders are actively involved in making loans on commercial real estate, similar to how home mortgages operate. In addition, pension funds, insurance companies, private investors and other sources—such as the US Small Business Administration's 504 Loan program—provide funds for commercial real estate.
How do you qualify for a commercial mortgage?
To qualify for a commercial mortgage, lenders will usually need your business to occupy 51% of the property. The loan amount and the rate you will receive depend largely on your credit and the value of the property you are putting up as collateral. The reason for this is that most commercial mortgages are asset-based loans. Here are some different ways you can qualify for a commercial mortgage:
Pick the right location. The property's value impacts the mortgage decision, meaning that securing funding for prime retail space in San Francisco will likely be easier than financing a rural storage unit outside of Keystone, South Dakota. When you are deciding where to buy or build, you will want to take location into consideration.
Communicate renovation plans to lenders. Your lender will always want to know if you plan to make upgrades to a property. Your lender will also need to review the after-repair value, or ARV, for any full-scale property renovations you make. Make sure to have a plan for how you will use the mortgage prior to applying. That way, if the lender has any questions, you'll have the answers.
Preparing documents. Some documents you will need to prepare include the purchase contract, property blueprints, and market analysis of the property. You will also want to include an assessment of the property's existing conditions and the project budget and scope of work.
Commercial mortgage vs residential mortgage
The key differences between a commercial mortgage and a residential mortgage include the following:
Commercial mortgage: This is typically made to business entities such as corporations, developers, limited partnerships, funds and trusts, and usually ranges from five years or less up to 20 years, with the amortization period lasting longer than the loan term. Commercial mortgage loan-to-value (LTV) ratios also usually fall into the 65-80% range.
Residential mortgage. A residential mortgage, on the other hand, is usually made to individual borrowers and is an amortized loan in which the debt is paid off in regular instalments over a set term. The most popular residential mortgage product is a 30-year fixed-rate mortgage. Additionally, high LTV ratios up to 100% are acceptable for some residential mortgages.
Why are commercial mortgages expensive?
One reason that commercial mortgages are expensive is that their interest rates are usually higher than on residential loans and involve fees that increase the overall cost of the loan. Some of those fees include the appraisal, legal fees, loan application fees, and loan origination or survey fees. Before the loan is approved, or rejected, many of the costs have to be paid up front. Other costs apply annually.