And yes - crowdfunding is one of them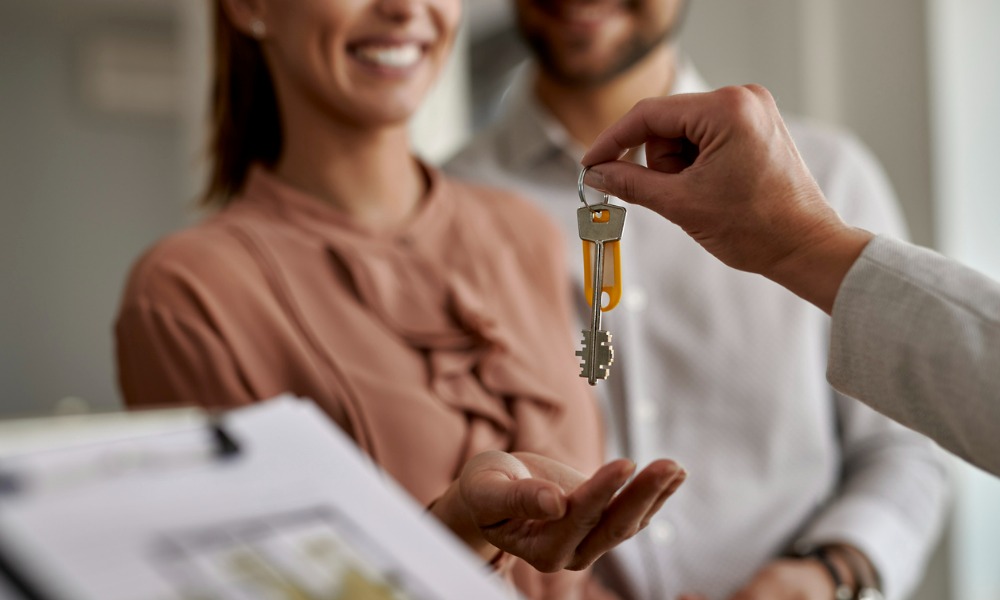 While mortgages are the most common way that Americans purchase a property, it is certainly not the only way. Here are 10 alternative ways you can buy a home without taking out a mortgage.
Pay with cash
Perhaps the simplest way to circumvent a traditional mortgage is to pay with cash. However, it does mean that you will be required to pay the exact amount upfront. Doing so will likely save you from closing costs, debt repayments, and a high credit score in the long run. Typically, you would pay with cash if you expected a large monetary gain like an early inheritance or money from a trust.
Seller financing
Seller financing is a formal arrangement where the property seller could serve as your lender. The reason for opting for seller financing is to retain property rights and cut out third-party lenders if you, the buyer, default on the financing agreement. This approach can also be less costly than a traditional mortgage, since homebuyers have more freedom to negotiate terms in areas including the deposit, the payment schedule, or the interest rates.
Rent-to-own
A rent-to-own agreement could be a great option if you are looking to buy a house without a mortgage, since it lets you lease the property and eventually buy it straight from the landlord. A couple advantages of a rent-to-own agreement include securing the property at its current market price and the fact that you are not tied to a formal mortgage, allowing you to save the funds in the lease period and buy the home later.
Apply for a government loan
Applying for a government loan can make purchasing a property more affordable. There are plenty of options, including the Federal Housing Administration's loans with down payment requirements of about 3.5%. This is a great option for first-time homebuyers because it is an easy way to purchase a home without spending too much on a down payment. Another type of government loan on offer is a VA loan that has special advantages for servicemembers, such as veterans, reservists, and members of the National Guard. There is also a rural housing loan program for potential homebuyers looking to settle in rural areas.
Use crowdfunding
Using crowdfunding is similar to applying for a private loan—the difference of course being you are asking strangers as well. For this admittedly new approach, it is important to be honest about what you are looking for and why. It may surprise you how many people will be willing to help you realize your homeownership dreams.
Search for a property with shared equity
Searching for a property with shared equity means the ownership is divided between two parties: the buyer and the investor. While the investor typically holds a higher percentage, with a shared equity the two parties agree to specific percentages of the property's ownership. Because the investor contributes more to the overall percentage of the down payment, shared equity allows homebuyers to reduce their initial deposit.
Consider a tiny home
Tiny homes are much cheaper than single-family homes that need a mortgage to supplement their high market prices. When we say a tiny home, we mean a home that is 600-square feet that includes adequate living space, ideal location, yard space, and more. Sacrificing a little space could see you in a home for as little as $20,000.
Buy a duplex—half to be lived in, the other half to rent out
In the scenario, you can have a home and pay it off with the money you earn from renting out one half. This would essentially mean you live mortgage-free.
Ask for a private loan
While you must go through a traditional mortgage lender to get a mortgage, a private loan is typically offered through private individuals or family members who agree to supply the right amount. Because it simplifies the homebuying process, most would-be homebuyers opt for private loans as a good solution. Another perk of obtaining a private loan is that you will be able to bypass high interest rates from traditional lenders, such as banks. Just remember: it is vital, regardless of how close you are with the person supplying the loan, to establish clear conditions and terms on the loan.
Buy a house at an auction
Buying a property at an auction can be a great alternative to purchasing at a cheaper cost without needing a mortgage at all. Properties are usually sold at an auction after they have been foreclosed on, meaning either the previous owner failed to make property tax payments over a period of time or simply defaulted on their mortgage.
After the lender has repossessed a home, it will go to an absolute auction, a minimum auction, or a reserve auction. An absolute auction gives bidders greater flexibility to bid below the home's value; a minimum bid auction starts at higher prices; and a reserve auction is more like standard homebuying, giving the lender the chance to reject lower offers. When buying a house at an auction, it is important to consider that you may not be able to see the home prior to making a bid or purchasing a property in bad condition.