How to make the decision that could make or break your career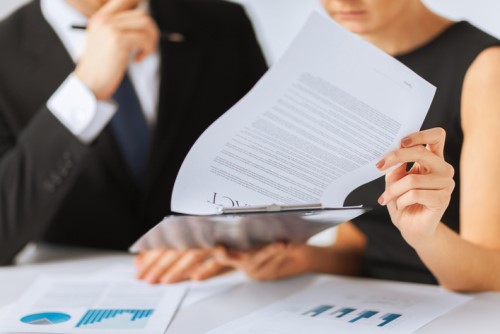 At this point in your career, you might not want to deal with the headaches that come along with leading your own branch or starting your own brokerage. You still have to choose between originating for one, or choosing to work with a direct lender (be that a mortgage bank or traditional bank), and that decision can make a huge difference when it comes to your personal success as a loan originator.
Helping you grow
In a 2016 Loan Officer Recruitment and Retention Study by Floify, 80% of loan officers who exceed $21 million in annual loan volume prioritized a lender's ability to support high loan volumes as "Very Important," while 62 per cent prioritized technologies and systems that help them scale their businesses as "Very Important".
Handling volume is key, says Brian Koss, executive vice president of Mortgage Network, with a subset of that being operations and customer satisfaction. But really, a lender's goal should be to support you.
"The ability that they're able to support you in scale, to help you get bigger, and give you quick turn time, but also, make it so that you're not processing your own loans, the company is taking on that, taking that burden off, the pipeline ownership off," Koss said.
The benefit here is that they've scaled so that you don't already have to do so.
Anyone working with potential borrowers will tell you that it's clear they want face-to-face interaction when getting a mortgage. But we're living in the digital age, and Koss says that they're looking for a good, smooth, technology experience. A lot of it is communication in general and how you're communicating with clients and your lenders, but a lot of it is looking at what your employer can offer you in terms of ways to streamline your process and take some of the burden off of your shoulders.
"If [a lender has] bad technology, if you have disconnected operations, that's the major reason I see people leaving," Koss said. "Your products have to be consistently aggressively priced and you have to deliver it consistently on time with great communication. Those are the things that loan officers are looking for."
Make sure that you have a good understanding of the culture. Whatever that company culture or mission or philosophy is, make sure that it aligns with your personal work ethic. It may not seem like a big deal, but the way leadership envisions the company and approaches clients will have a direct effect on the way you're able to interact with them. When you're independent, you have much more freedom to go where the market is taking you, to follow the needs to the clients who you're getting; banks tend to like clients who work within their existing parameters. There's a lot less organic growth to a larger company, whereas with a smaller brokerage, there's more opportunity to shape that growth.
Who do they serve?
Do they do what you want to do? One reason a bank lender might not be a great fit for you, for example, is if you want to focus on a particular client niche that the bank doesn't serve, such as non-prime borrowers, or loans that need a little more creativity to get through. These aren't the people who the banks tend to focus on, so a reason to go out on your own or find a brokerage that includes these clients and types of products. On the flip side, a mortgage bank or smaller direct lender might not offer or might outsource more process-heavy loans, which could impact your ability to close quickly.
There's a growing skepticism of large companies, which could be an advantage to working for a smaller one. And while individual bank branches do work in individual communities, clients don't necessarily view them as serving their local community the way that individual originators and brokerages do. That plays into your branding as well, and how you want your clients to see you, as well as building a rapport with other local business: referral partners, non-profits, and everything in between.
What else are they offering you?
You'll also want to look at how the different structures pay: commission versus salary and commission. If you do want to start your own brokerage, what kind of pay structure will you be able to offer your team? Will that be sustainable and competitive?
On the other hand, if you're fairly new to the industry, a mortgage lender or bank can be a great option for you to learn while under someone else's wing. There is a lot more supervision – which isn't necessarily a bad thing. Another benefit is the resources and the ability of a larger company to put more money/resources into implementing technology.
How do you know if it's a good fit?
Part of figuring out whether or not you're a good fit with the company is what you were sold when accepting the position. Are you getting what was promised? Are you delivering what was expected?
"I've been doing this for over 30 years, and one of the worst things about being a sales manager is that you are a sales person, meaning that you can convince yourself of pretty much anything," Koss said.
If you're round, don't fit yourself into a square hole. There are certain things about the structure of each work environment that simply won't work in the other. If you value freedom and flexibility in terms of your branding, for example, a direct lender might not be the place for you because you're an agent of theirs, as opposed to being your own entity. But remember, it also goes both ways, with the lender looking for great things in you.
According to the Floify survey, 68% of high performing loan officers will leave a lender in less than a year if they don't feel that their business is improving, and for loan officers producing more than $100 million in annual loan volume, 40% say that they make a decision about a lender within 4-6 months.
"If it's a new person in the business – all the non-mortgage stuff, the non-sales stuff, it's really personality, work ethic, morals, values, you'll know that in the first 90 days. And if you've got a bad feeling, cut early and get out for all parties involved. Neither party should waste time with that feel."