"Home under-appraising is now one of the most common problems"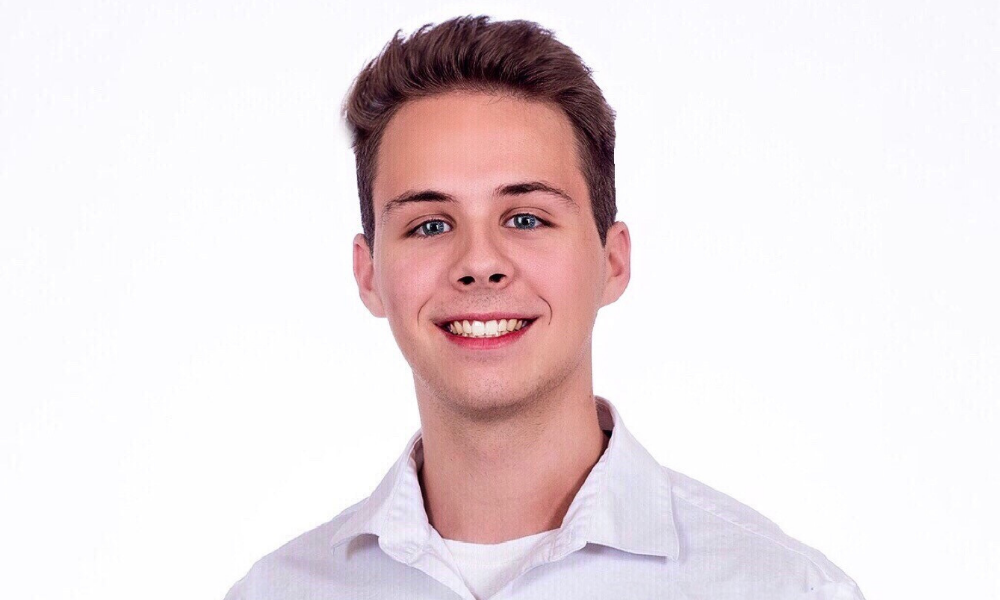 Ed Lanzoni (pictured), a 23-year-old loan officer with First World Mortgage, is on a mission. His long-term aim is to educate and empower customers by demystifying the entire process of applying for a mortgage.
"If I'm throwing the term 'discount points' out there, most first-time home buyers are not going to understand that, but it's not their job to Google the term - it's my job to explain it to them," he said.
"The more you understand the buyer, the more comfortable you're going to be and the easier the process will be (for a buyer) to get a home."
Lanzoni dived into the real estate world with professional aplomb straight after graduating from the University of Connecticut, where he studied economics, and began shadowing industry professionals as part of a steep learning curve.
From financial advisors and stock investors, to insurance and real estate agents, they all helped him to unravel the complexities of the mortgage industry and set him on the path to becoming a loan officer.
"I was always intrigued by real estate, but I wanted to work on the finance side," he said. But what drew him to the industry - aside from the fact he "always liked working with numbers" - was dealing directly with clients.
"You can't beat the feeling that you've helped first-time home buyers to get their home. I knew that if I could mix all that with finance it would be the perfect job for me."
He got in touch with every company he could find that was remotely close to him.
"About 99% of them ignored me, but then a loan officer from First World Mortgage in West Hartford got back to me within seconds," he said.
The loan officer saw the young man's potential and interviewed him. Soon afterwards Lanzoni set off on the journey to get his license and become a loan officer himself. That was three years ago, sufficient time to identify the biggest issues facing inexperienced house buyers.
The first stumbling block is credit history. "If it's not good, there's really no moving forward," he said.
When a client has a delinquent history, or if they're late on loans or a credit card, building their credit score is crucial, but the process can take anything from a month to up to two years. A patchy employment history is also a hurdle to getting a mortgage.
"Two years' job history is required. Some people stick with a job for 20 years and that's pretty easy, but others have had six jobs in two years, or there are gaps in employment," he said.
"It's more commonly found with younger people because they're trying to find their way in the world. After that, it's really seeing how much income one has."
COVID backlash: lack of inventory and under-appraisals
Lanzoni said the lack of inventory - the lowest on record since the turn of the century, according to Norada Real Estate Investments - was now one of the most pressing issues in the housing market in the wake of the crippling pandemic.
"I'm approving as many people as ever, but there's a lack of inventory and we're seeing it everywhere," he said. "There's people who look at a house, but there's 20 other offers, and if the house is on sale for $400,000, people are offering $450,000."
This has led to the growing phenomenon of under-appraisals, which has reached unprecedented levels in the three years Lanzoni has been doing his job. It means the seller either has to renegotiate and make less money on the deal, or the buyer has to cover the difference - a text-book definition of a seller's market.
This in turn can cause tension between the parties, often resulting in the potential buyer losing the home because they can't cover the difference as the seller doesn't want to renegotiate a lower price.
Lanzoni said the problems illustrate the importance of helping to guide customers who are baffled by the loan process.
"I try to financially manage them on how to spend their money and what to do with their bank accounts, how to get their credit scores up, what debts makes the most sense to pay off, and throughout all that get a home," he said.
It's this aspect of the job that's often the most rewarding, he added.
"I had a closing yesterday for these first-time home buyers. They were really hard workers - a husband and a wife with two kids who had been working for years, saving up money and paying down debt," he explained.
"I called their credit and it was not great. I got their score up by doing a few things and told them to pay out some debt. We gave them about a month or two. They then made an offer for a house, but we still had to get the ratios of debt down.
"When we finally got the all-clear to close on their loan I called the borrower and she was crying with happiness."
It was a poignant moment for Lanzoni. "That was really special, because when she called me two months ago she didn't have a clue, and now they're in a home," he said.
His long-term aim is to begin the process of educating and informing customers long before they ever step into a mortgage broker's office – and even before they're old enough to open a bank account.
"I definitely want to go to schools and educate children on the industry," he said. "The good you can do in this career should be known. I'd like to help people get internships. In fact, every time there's a new intern here, I train them."