Event spending is quickly being replaced by more nuanced and data-backed online efforts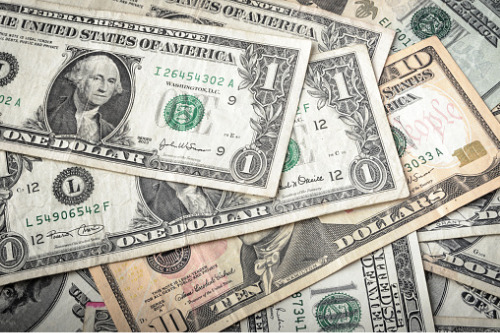 Even though the mortgage origination and loan servicing processes are becoming more digitized by the day, the marketing side of mortgage remains several steps behind. But just as COVID-19 has forced U.S. companies to adopt new working models at a far faster rate than they had ever considered, the pandemic has also triggered, at long last, some innovation in mortgage marketing.
As recently as a year ago, mortgage providers were more than happy to continue spending on costly physical marketing efforts like large- and small-scale public events, traditional media, or lunches with real estate agents and divorce attorneys. Social distancing brought an end to most of these once reliable sources of new business.
Shane Closser, head of industry and general manager of financial services at Yext, says marketing departments, rather than slashing their budgets, are pouring the same level of resources into new initiatives that engage customers and answer their questions rather than just splattering the internet with a constant stream of product information.
"Things that used to work don't work," Closser says.
One of Yext's clients, Cherry Creek, is one of the leading proponents of this change in direction. According to David Arnett, the company's vice president of marketing and communications, Cherry Creek has shifted its marketing spend significantly. Event spending has been turned into online education seminars, rebranding, and website redesign that included the addition of extensive customer reviews.
"During COVID, we've found that elevating the customer experience is more important than ever," Arnett says. "For us, that's why reviews are so important. They not only tell the story of the consumer to loan officer's experience, but they also help us see the effort from our support staff behind the scenes."
Closser says lenders are also shifting their budgets as a way of targeting new demographics. Some of Yext's clients, in a move to increase their organic reach, are moving on from a B2C model to raise their profiles among different industries, like real estate sales or development, or in hyper-specific geographic areas. Doing so, he cautions, requires understanding what information these prospective partners and clients are looking for.
Arnett says Cherry Creek followed a similar strategy by rolling out a series of television ads that targeted specific markets, resulting in "an uplift in organic traffic and more closed loans."
Website redesign is an area Closser says many mortgage companies need to address. Rebranding only goes so far; Closser says companies hoping to entice customers must provide them not only with the information they have been proven to be looking for, but with choice around how they can interact with the company. He says "very few" companies support offline and online interactions, enable online servicing, or have enhanced their websites for two-way conversation.
Companies looking to devote their marketing spend to improving their websites should also be evaluating the age of their content and the infrastructure behind it.
"All of these algorithms today really want you to keep up with the standards," Closser says. "They are expecting that not only do you have a web page, but that it loads fast and that you've been thoughtful with the type of content that you're putting into it and that you keep that content up do date."
Reinvigorating a marketing regime doesn't require a complete tear down and rebuilding process. Closser says companies can start off by focussing on the "bottom of the funnel" and simply optimizing their handling of high-quality leads. Once accomplished, lenders can then start tackling the more sophisticated aspects of engaging new customers one step at a time.
"Be brilliant at the basics," he says, quoting a tidbit of Silicon Valley gospel. "A lot of groups don't even need to innovate beyond that. But if you want to start attacking Rocket Mortgage and challenging them on their home turf, it's less hard than one would think."