Brand building is a critical component of becoming known and being remembered in the marketplace. The first step is a simple one: Google yourself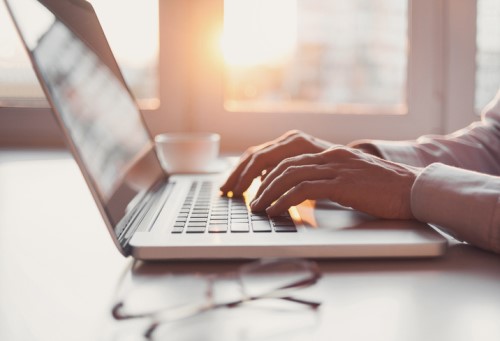 "If you don't think your customers are googling you. You are very wrong."
New American Funding CEO Rick Arvielo said with the growing shift of consumers going online, it's becoming more important to understand how you are being portrayed online. The best way to figure that out is to Google yourself.
Having your brand, branch and agent come to the top of the first page when someone is searching about mortgages in your area is somewhat of a new art, according to Arvielo. Google Analytics relies on algorithms to determine what is relevant, and these algorithms are changing all the time. "This is not a one and done thing. It's something you have to work hard to achieve and it's something you have to keep on top of," he added.
An easy way for Google to understand if something is relevant is to look at how much time is spent on a page. If a search leads someone to your page and they stay on it for a long period of time rather than exiting quickly, this will increase the relevance of the page for that search.
One way that Arvielo suggested building relevance is connecting the agent's page to the brand's main site. If a loan agent's website is a static page with just name and contact info, the borrower likely won't spend much time there and to Google, it won't appear relevant to the search. Arvielo said their agents' pages sit on top of the New American Funding site, which has been around since 2003. "We have a lot of content including blogs, videos, static pages, calculators and all these different things, so the borrower who lands on the agent's page ends up staying there because they are satisfied with the content, and the relevance goes up," he said.
New American Funding began tracking their online brand building journey in 2016, and since then has seen exponential growth in online reviews, boosting their online persona and reputation. In 2019, just two years later, New American Funding went from under 4,000 reviews to over 83,000 with an average of 4.9 stars on Social Survey. They also saw exponential growth in reviews on Zillow, LendingTree and Google. "We really spent a lot of time on this. We really want to present ourselves as the most relevant player on all of these leading real estate search engines, and we're achieving that," said Arvielo.
While working hard to generate positive reviews is important, Arvielo said you can't make everyone happy all the time, and the negative reviews need to be managed and taken seriously. "Be careful about extending those negative reviews back to the loan agents because they can sometimes get understandably upset by it but may also feel the need to argue or be combative, which can sometimes cause more harm." Arvielo said New American Funding has a whole team that takes care of these reviews by reaching out and listening.
"9 out of 10 times, a disgruntled borrower just wants to be heard. They want an empathetic ear, and once you have something in place, you can really diffuse negative content that could show up."
Making it easy to share and promote positive reviews online and on social media is also a great way to build your brand and your agents. Sharing these reviews can earn agents social capital in the sphere of influence, according to Arvielo. "Millennials are very social, and they are the big and growing constituency of homebuyers today. Their friends may also be at homebuying age, so this can be a very important aspect to your business." Sharing on social media is an easy way to attract others who may be interested in buying a home and positive online reviews from people within their network could be very influential.
"To achieve top spots on a Google search, it's vitally important that loan agents, branches and corporate brands do not conflict in anyway," said Arvielo. Creating a Google Your Business profile can be extremely helpful in providing a snapshot of information on your business easily, but information needs to be consistent for it to be effective. This means hours of operation, contact information and location must be identical in order for the algorithms to know the information is accurate, and therefore trustworthy and relevant.
Most homebuyers are starting their journey online. This goes for millennials without questions, but more and more, people of all ages are turning to their devices for more information. Research from the National Association of Realtors supports this, with more internet-initiated home purchases increasing, while real estate initiated home purchases are on the decline.
"Loan agents need to be presented well online, avoid conflict, exploit positive reviews, and share relevant content to keep people engaged. This puts you in a good position to take advantage of this business shift that's well underway and will continue to keep growing."