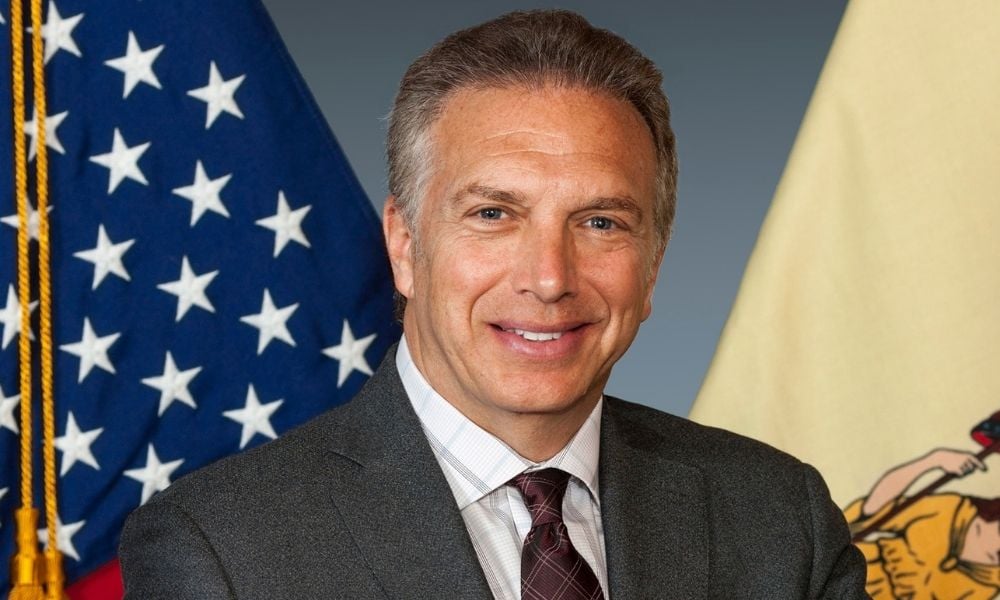 Michael Borodinsky (pictured) is no stranger to awards. He has been a top-ranking producer for decades and has continued to outdo himself year after year.
"Michael is a miracle worker," said Marie Young, a sales associate at Coldwell Banker who worked with Borodinsky. "A client of mine bought a home and secured their own lender, and a day before the commitment was due, a bank unaffiliated with Mike pulled the approval. Mike was able to rescue the buyer, provide lightning speed turn around through his lender, and speak to the sellers to give them the sense of comfort they needed to provide my very qualified buyers with an extension. And by the way, the rate did not go up. He is the best, bar none, and this is just one example of his magic."
Borodinsky kicked off his mortgage career 36 years ago, working for some of the nation's largest home lenders, including Bank of America, Wells Fargo Home Mortgage, MetLife Home Loans, and Sun National Bank. In 2014, he joined Caliber Home Loans based in New Jersey, where he has served as a branch manager for over eight years now and counting.
Read next: OriginPoint exec on how to make networking events work for you
Having funded over $5 billion in loans during his career, Borodinsky has racked up several top originator awards, including the National Association of Home Builders 2020 Mortgage Professional of the Year and the Shore Builders Association's Sales Team of the Year. He's also a recipient of Caliber's Circle of Excellence from 2014 through 2021 and was a member of Bank of America's Platinum Club, Wells Fargo's President's Club, and more.
Mortgage Professional America caught up with Borodinsky, who spilled the beans about his career longevity and achievements.
MPA: Can you give me an idea of how, when, and why you started the mortgage business?
Michael Borodinsky: I started in the mortgage industry directly out of college in 1983 – because I didn't know any better – as part of my real estate finance concentration.
MPA: What are some of the biggest challenges you have encountered throughout your experience in the mortgage industry?
MB: Maintaining control and consistency with operations support execution along with adapting to changes in technology. Customer satisfaction is the key to long-term success.
MPA: Name three career highlights.
MB: First is closing my first loan in 1983. Second is being awarded the Associate Mortgage Professional of the Year by the National Association of Home Builders in 2020. Lastly, passing the $5 billion in lifetime loan volume funding achievement in 2021.
I would add another career highlight was meeting my wife, Cindy. I would not have been able to achieve this level of success without her endless patience and support.
MPA: Can you give me any kind of quantification of your success in the past year, and what is your target loan volume this year?
MB: My 2021 Total Volume Funding was $346,901,296 (914 units). Purchase volume funded was $211,783,618 (535 units). Target Volume for 2022 is $300 million.
MPA: What is your market outlook for the mortgage space in 2022?
MB: I see significant consolidation as we evolve to a purchase-focused market with significant drop-off in refinance volume due to rising interest rates. The lack of housing inventory remains a significant headwind.
MPA: What are the most important skills that every loan originator needs to have in the current market environment?
MB: Stay educated on the current economic trends to affect the movement of interest rates. Focus on technology to streamline the lending process and leverage it for lead generation.
MPA: What's on your to-do list for the rest of 2022?
MB: I plan on making enhancements to my CRM model in order to stay out in front of my referral partners along with past and future customers. I also plan to focus on establishing new relationships based on referrals and an expansion of our product menu.
MPA: What advice would you have for any originator who is either starting in the business or has been in the industry for a long time and is having difficulty boosting their production?
MB: It is very difficult to break into the mortgage business due to the lack of established referral partners. I created my team back in 1990. I would suggest that a new originator look to work with a seasoned mortgage professional as a team loan consultant. Not only will this opportunity provide the best hands-on training but they will be able to originate captured referral lead loans from the team manager. It's the best apprentice method out there.