"You have to be proactive. It's not a career where you can sit on the sidelines"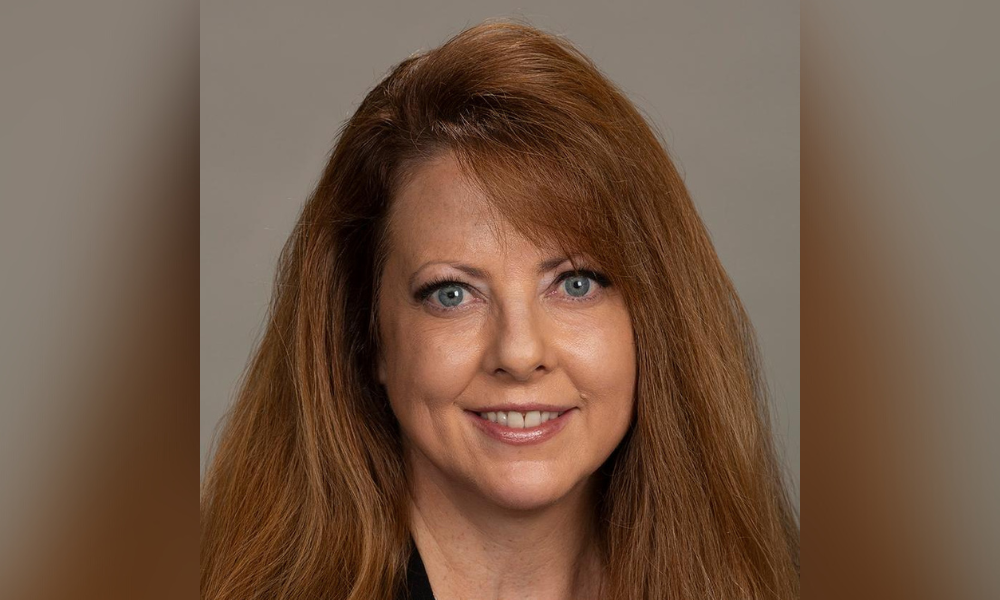 "I love that saying about how a customer may not remember every detail of the transaction, but they remember how you made them feel," said top originator Kristen Holland (pictured).
The key to this, the 37-year mortgage veteran said, is always putting yourself in your client's shoes.
"I think sometimes loan officers don't take the time needed to show they care, and the second that happens, the buyers will start looking elsewhere," added Holland, who's currently a loan consultant at Taylor Morrison Home Funding. "You have to listen. You have to be responsive, sympathetic, and proactive. It's not a career where you can sit on the sidelines."
Mortgage Professional America caught up with Holland to get her perspective on how mortgage professionals can build resilience and boost their careers during a downturn. What follows is an edited version of our interview.
Mortgage Professional America: Can you tell us about your mortgage journey? How did you come into the industry?
Kristen Holland: I was 19 with no solid direction in my life. My mom, who happened to be the executive vice president of the board of realtors, asked a friend who was the manager of a mortgage office if they could give me a job answering the phones. Well, I was really bad at it, but the manager really liked me and decided to train me to do setup and processing. I processed loans for several years, worked my way up to processing manager then moved into closing, where I moved up to closing manager. From there, I became a branch manager and opened new offices, which was pretty fun, but I wanted to try something new. Then in 2000, our builder division manager was looking for a new loan officer, so I applied and got the job. So, this year marks my 37th year in this industry.
MPA: What are the threats to your business and your success, and how are you handling them? Have you ever been so discouraged you wanted to quit?
KH: I think the biggest threat to my business was the internet. Sounds like a simplistic answer. However, originating loans in California, where we are blessed with the Silicon Valley and internet workforce, everyone shops online for EVERYTHING, including home loan rates. There are days when the buyers send over three, four, five quotes from different lenders and tell me I need to beat out all of these banks to keep their business. Although the response from management has mostly been that we need to build relationships and the buyers won't shop, it's not always true. Many loan officers I communicate with, both friends and colleagues, all face the same struggles. I understand and embrace that we need to show our value to the buyers, and sometimes they will stay and not shop, but there are also the buyers who tell me, I really like working with you, but I just need the best "deal," sorry. That's when I am the most discouraged.
Every buyer is different. I spend a lot of time at applications getting to know them, finding out their goals and looking for common ground that we can talk about. I had a buyer recently who apologized for delaying the application appointment because she just lost her dog of 14 years and was just heartbroken. It turns out our dogs had the same name and age, and I lost mine a year and a half ago. I sent her a sympathy card the next day. I think taking the time to build that relationship early on helps build trust. I take advantage of ARO (in-house credit department) and the credit simulators to help buyers get a better rate. I call them back quickly and return all emails the same day, even if it's late. Also, showing them that we are close with the sales agents and title company helps to show that we are a united front and are working together to get them to the finish line. We are not the cheapest lender, and we will sometimes lose loans for better pricing, but maintaining the focus on the areas we can control and being consistent with the buyers is how we are and will be successful and thrive in this ever-changing market.
MPA: How do you encourage mortgage professionals not to give up?
KH: I tell them it will get better. It will always get better. After 37 years, I have seen it all. I remember when rates first went to single digits, and we worked 15-20 hours a day doing refinances. I also remember a time when two or three weeks would go by with no new loans, and wondering how I would pay my bills. In those days, I would sign up and get certified for certain first-time buyer programs with CalHFA, USDA, etc., to try and originate from realtors who specialized with first-time buyers. CalHFA has a referral program where if you originate a few of them in a month or two, they will add you to their preferred lenders list, and it was just another origination source. You need to stay vigilant and be consistent with your referral base - whether regular visits to your realtors or staying in contact with your new home sales agents. They have to be able to trust you and think of you as their partner.
MPA: How have you built confidence and/or resiliency over the course of your career?
KH: I learn as much as possible about program changes, underwriting guidelines, credit improvement software, etc. When you can take a complete application, address as many issues as possible upfront, and be thorough, then the process goes much smoother for all parties. Also, learn about all of the PMI options, show the benefits of each type to the buyer, utilize seller incentives to buy out the PMI, and buy down the rate either permanent or temporary. On VA, you can use seller credit to pay off debt. One of the worst things that can happen is when a buyer talks to an outside lender who suggests something different, and the buyer comes back to you asking why you never mentioned they could do A, B or C. It is not a good feeling and undermines all the work you already put into the transaction.
MPA: How do you stay grounded and take care of yourself?
KH: I walk for over an hour every day. Rain or shine. I use the time to gather my thoughts and work out whatever personal or professional issues are happening. I definitely feel like I find clarity most days; even if I don't, I still gain health benefits. I also enjoy cooking, and I have some wonderful neighbors, and we take turns cooking and sharing meals each week which gives us time to socialize and stay connected to the community.
MPA: What advice would you have for any originator who is either starting in the business or has been in the industry for a long time and is having difficulty boosting their production?
KH: Don't put off what you can do right now. Procrastination gives birth to failure. That means everything that needs your attention and a resolution now can also be an opportunity to build/improve your relationship with your buyer. It can be something super simple, like a credit report that needs to be updated. Call the buyer, and let them know you need to update their credit. It's an opportunity to have that contact, ask them if there are any changes to their finances you need to be aware of, and see if their bureaus are frozen. Let them know how changes to FICO can affect their pricing, confirm their loan terms, and ask them how their day is going. Note any updates in your con log. Ask them if they have friends or family looking to buy a home. One last piece of advice. Make their realtor your friend. You need them, and even though it takes added effort to include them, the realtor can be your best ally. The buyers chose them to represent them, so they trusted them. The realtor can make sure the buyers perform and provide documents, explain and answer questions, and encourage the buyers to stay with you and not shop. So, take advantage of that relationship, cater to them and show your worth. It's important to have them in your corner, plus you need them to help drive business to your company.