Mortgage loan consultant talks about how effort is an overlooked but major key to success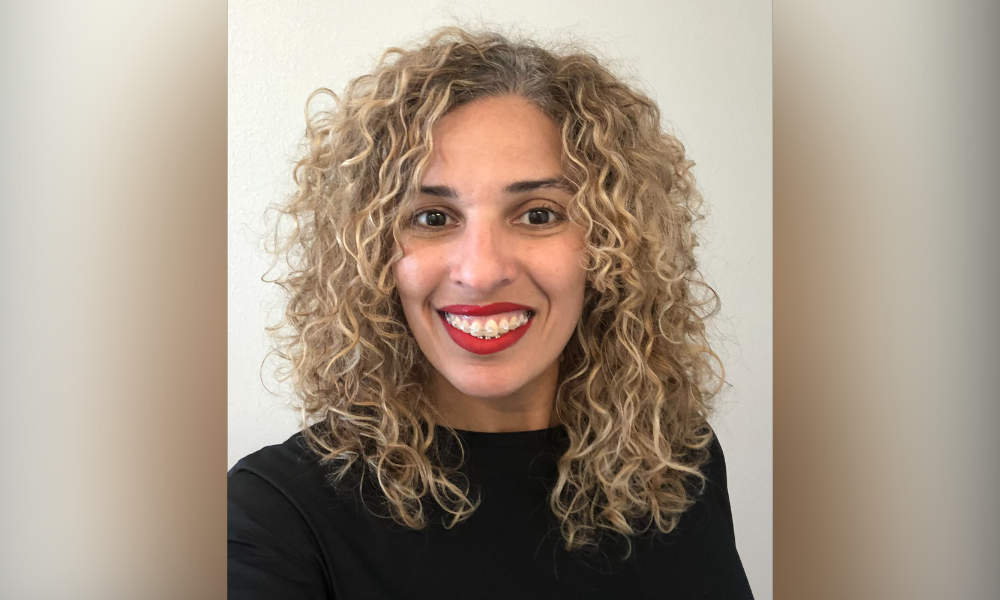 Jade Falu-Valdez, loan consultant at Taylor Morrison Home Funding, closed 2022 with a total of 165 loans closed. That's $65 million in originated loans– a little lower than her 2021 volume of over $69 million (191 loans), but numbers never really mattered that much to this top originator.
Her business philosophy: "Focus on helping people, and the rest will follow."
Mortgage Professional America sat down with Falu-Valdez (pictured) to talk about how effort is an overlooked but major key to success.
Mortgage Professional America: Can you give me an idea of how, when, and why you started in the mortgage business?
Jade Falu-Valdez: About 20+ years ago, I worked in Corporate America, specifically call center management. I have always dreamed of venturing into real estate investing. Buying investment properties was the way I thought I wanted to go. I attended a real estate investment school and dove right in. One day while I was renovating a home, a mortgage broker walked in and asked who the GC was. When he found out it was me, he invited me to visit his office. He said I would be great as a loan originator. I shrugged it off because I never considered it a career for me. However, he was persistent, and finally, I visited his office. After several conversations, I agreed to be his assistant to learn the business. After assisting for six months, I felt confident I could do the job. The rest is history, and I haven't looked back. I love what I do. I love building relationships, solution finding and helping people attain their dream of homeownership. There is never a dull moment. I am always learning and always thinking, and every closing is a win.
MPA: What is the most memorable deal you've ever done?
JFV: I remember a buyer from out of state that purchased a condo in the Naples area. There were homes in the community in the million-dollar range, and she was purchasing a small condo for a couple hundred thousand. After closing, she stayed in touch and made it a point to stop by Sarasota to meet me. Sarasota is about 2.5 hours from Naples. She said it blessed her so much that I treated her as if her loan was a million-dollar mortgage and always made her feel important. I hadn't thought about it that way because I had never looked at the loan amounts. Her experience helped solidify my focus. Love people, not money.
MPA: How do you set yourself apart from your competitors in the lending space?
JFV: Quick to respond and always happy to help, even if helping refers them to another lender. You never lose when you do the right thing.
MPA: Can you share something about yourself that you're working on improving and how you think your business will be better/more productive/run more smoothly once you've accomplished your goal?
JFV: Work-life balance is something I am always working on improving. Sometimes I get so focused on helping people that I neglect myself. It's not healthy and can lead to burnout. I have purposed to take my time off and shut down earlier. When you are passionate about what you are doing, it's easy to lose track of time. Taking time for myself
MPA: What is your market outlook for the mortgage space this year?
JFV: It's a buyers' market. If you can afford to buy, then it's a great time. Sellers are willing to negotiate, and there is not a lot of competition. This year has proven to be a rough year for everyone. Between inflation, rate hikes, and world issues, it's been an ongoing battle.
But like most things in life, this too shall pass. Find the home you love, take advantage of the opportunity to negotiate a deal that works for you and wait until the market improves to refinance. It's a win/win/win if you are in the buyer's seat.
MPA: What advice would you have for any originator who is either starting in the business or has been in the industry for a long time and is having difficulty boosting their production?
JFV: This business is all about relationships. Customers and colleagues need to trust you, so be transparent, say what you know and not what you think, own your mistakes and focus on how you can help them. People are more willing to listen if they believe you truly want to help them.
MPA: Where will we find you on a Saturday at 10am? How do you unplug yourself from work?
JFV: Saturday morning, you will find me relaxing at home. To unplug from work, I love family time and serving at church.
How about you? How do you achieve your ideal work-life balance? Share them in the comments below.