Mortgage veteran points out areas of growth and ways originators can boost production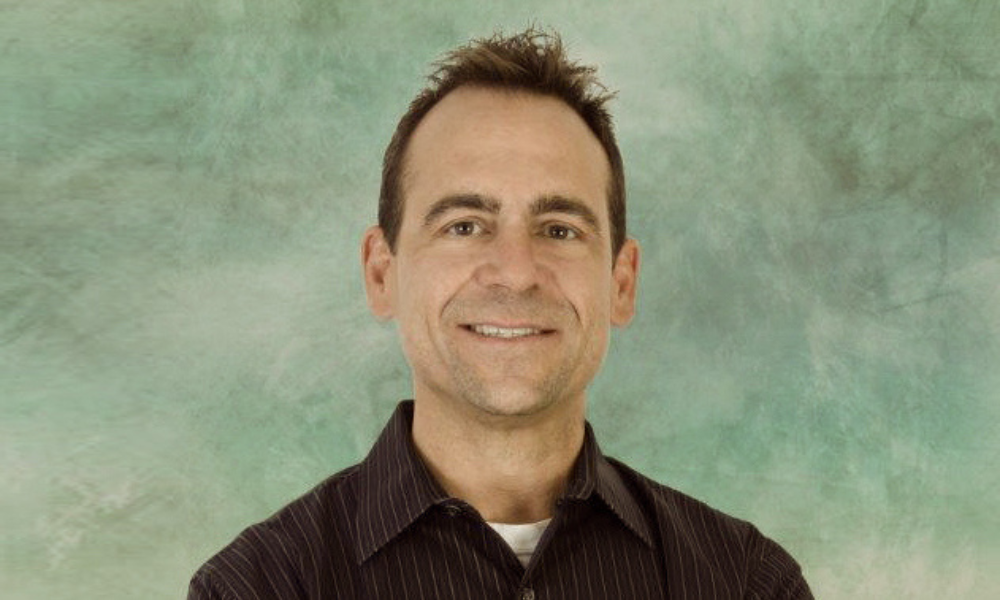 While many in the mortgage world only see difficulty in the current downcycle, Dave Hartman (pictured) spots several opportunities for growth.
Hartman, branch manager of Inlanta Mortgage's Green Bay, Wis., branch, has accepted that he will close less in loan volume than he did in the past two years.
"With the higher interest rates and decreased buyer demand we are experiencing today, I estimate I will close about 50% to 55% of the volume I closed in 2021," Hartman told Mortgage Professional America in an exclusive interview. "But I see the current environment as a great opportunity to build new relationships with referral partners, strengthen my network and fine-tune staff.
"Even when rates hit rock bottom last year, I made sure to maintain about 50% of my business as purchase mortgages and not simply chase after the easy refinance loans. I did not desert my referral partners on the purchase side of the business. My approach is to primarily focus on purchase loans and getting people into homes and then work on refinance transactions secondarily. You have to take care of your purchase clients and referral partners consistently, even when rates are low."
Hartman shared more insights on how mortgage professionals can ride out this cycle of rising rates and prep their business for the next housing boom. Here are edited excerpts from that interview:
MPA: Can you give me an idea of how, when, and why you started the mortgage business?
DH: I graduated from the University of Wisconsin Green Bay in December of 1993 with a degree in finance and economics. I worked my way through college, operating highway construction equipment. After college, I had initially wanted to be a financial planner, I worked in that field for about nine months, and that experience kickstarted my sales career. I learned about making sales calls, having a professional dialogue, networking, and sourcing recommendations and referrals. I worked very hard, but the compensation was not coming quickly enough for me. I then worked as a finance manager for a large area car dealership, but that ended up being a frustrating experience as the goals to make the same compensation were continually increased.
I wanted to take charge of my career by having a job that not only would make a positive difference to my clients but would also give me the opportunity to earn a higher income.
Also, I wanted to be the one controlling my income, not my employer. A friend was starting a mortgage company, so in February of 1998, I got my license to originate home loans. I have never looked back or doubted that decision. My career in the mortgage business has proven to be super satisfying as well as challenging. It keeps me engaged and moving forward. I have made several lasting relationships with clients and referral partners over the years. In fact, most of my best friends are related to my business in some way.
MPA: What are some of the biggest challenges you have encountered throughout your experience in the mortgage industry?
DH: There have been a few times in my career that have been challenging and when I've been worried, but, in the end, it always worked out well. One example was the subprime crisis and the subsequent housing devaluation in 2008, but thankfully the industry worked its way back. I kept plugging away, leaning into my database of clients and my network, continuously looking for home loans to originate. Then rates dropped, and both refinance and purchase business came back.
Read next: What to do when you're a broker facing margin compression
Another challenging time was when the COVID pandemic began in early 2020. Mortgage rates rose very sharply for a few weeks. It seemed like the world had just stopped. Then, mortgage rates declined, bringing in an influx of business with new homebuyers and homeowners seeking to refinance their homes. I was also able to develop more relationships with realtors, as well as with divorce attorneys and financial planners to boost my referral business.
MPA: Name three career highlights.
DH: The boom in business during 2020 and 2021 with record low rates and loan volume was a highlight for me. What a great time it was for all originators! When rates decline, you get to work with your existing clients for either refinances or to save them money on a new home loan. Then you are able to pick up new clients referred to you by existing satisfied clients. It gets contagious, and business snowballs, which is really satisfying. I have seen this cycle of low rates and the subsequent boom in business happen several times in my career. I recall rates being in the area of 8% when I first started in 1998, so I have experienced several refinance booms, with this last one being the greatest.
MPA: What is your market outlook for the mortgage space in 2022?
DH: I personally believe that home prices are going to stabilize as we see less demand from buyers and higher interest rates. I foresee home price appreciation will be lower over the remainder of 2022. However, I do not believe there will be a large drop-off in values or a surge in foreclosures like we saw in 2008.
It really is a great time to buy a home. From a historical perspective, you are almost always better off financially by owning a home rather than renting. "Marry the house and date the mortgage" is a great way to look at things. In other words, find the house you want and buy it. When rates drop again, and I do believe they will, in about 18-24 months, refinance into a lower rate loan and build equity and wealth.
MPA: What are the most important skills every loan originator needs to have in the current market environment?
DH: Make friends, lots of them. Become top of mind and be known as the expert in your field. If a mortgage conversation comes up, your name is referenced, and you are receiving referrals. If someone in your sphere posts on social media that they need a mortgage lender, your name gets referenced. Know your craft so that when a question arises, you can provide the correct answer. Make sure you do your research and are positive about your pre-approvals. Be known as the guy that when he says the loan will close, it will. Not doing the proper research ahead of sending a pre-approval letter will have a negative impact on everyone involved.
MPA: What's on your to-do list for the rest of 2022?
DH: I am going to continue to lean into my realtor partners, offer great service, ask for referrals, and get transactions closed on time. My approach is to "be like a duck." Paddle like a maniac underneath the water where no-one sees you but maintain your composure and look cool above the water where everyone sees you.
I am also working on growing my network by building relationships with divorce attorneys for divorce refinances. Unfortunately, divorces happen and helping with a refinance, or new loan, is a valuable service to clients in need.
Read next: Nationwide Appraisal Network CEO on how COVID helped advance inclusion agenda
MPA: What advice would you have for any originator who is either starting in the business or who has been in the industry for a long time and is having difficulty boosting their production?
DH: Don't overspend. Make sure you have a nest egg built up so if you have some lean months, you can weather the storm. Be a student of your craft. Know your stuff and if you don't know the answer to a question, don't fake it. Admit to your client you do not know the answer, but reassure them that you can find it, then follow through and do so.
Consistently follow up with clients and referral partners. If you pre-approve a client, put them on your calendar for a follow-up two weeks out. Following through on what you say you are going to do builds trust and shows you have integrity. Not following through indicates the opposite.
Have a team you can rely on. Surround yourself with good people, pay them well and treat them well. I also believe it's important to have mentors. Early in my career, I followed Brian Buffini and adhered to his system. I still do. The coaching and mentoring program offered by Carl White and Mortgage Marketing Animals has been impactful. I recommend mortgage originators read and use either Mortgage Market Guide or MBS highway.
Lastly, get a system and use it. Systems and processes make you a pro. Most importantly, make up your mind about what you are going to achieve and then do it. Nothing can defeat the power of a made-up mind.