Mortgage advisor shares his "tried-and-true" lending principles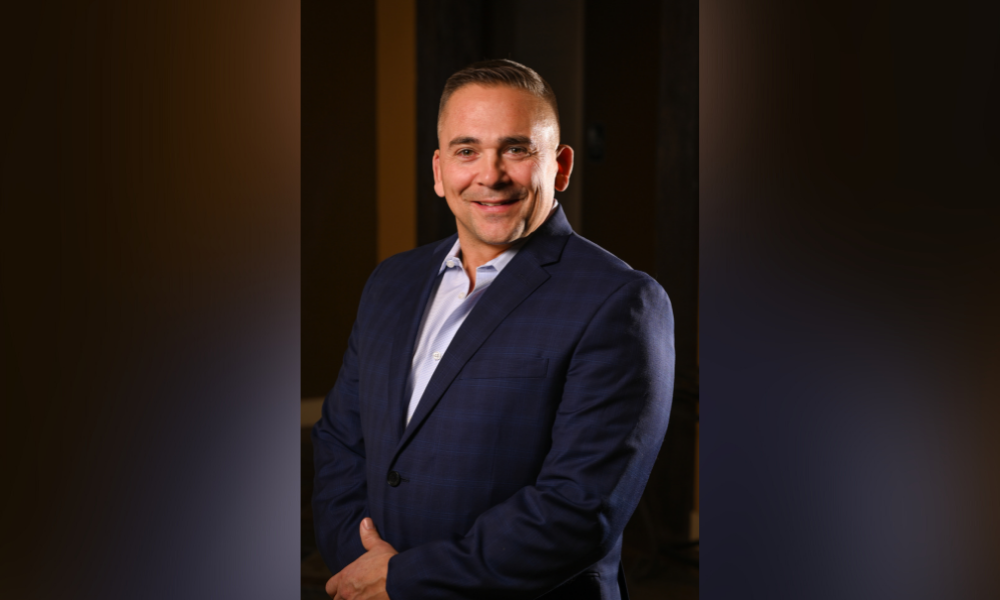 Having grown up in a blue-collar family, Devin Fahrner (pictured) has found that success in the mortgage industry isn't so much about one's background or connections. As Fahrner puts it, those who want to prosper in this business must have the grit and willingness to learn and work hard.
MPA asked Fahrner, who is now a regional vice president and mortgage advisor at Finance of America Mortgage, how his humble beginnings propelled him to become a top-performing originator and how he stays on top of his game.
MPA: Can you tell us about your mortgage journey? How did you come into the industry?
DF: I actually started in the industry fresh out of college in the mid-90s with a company called American General Finance. I had graduated from Western Oregon University into a tough job market, was looking to find a way to use my business degree and found that this company was willing to hire brand new graduates into low-level positions to teach them the ropes of consumer finance.
Going through their manager training program, I got a crash course on all things financing and mortgage, and by the end of my training realized that I liked the mortgage part of the business the most. Numbers always came easy for me, but I found the human connection on the mortgage side really resonated with me: we were able to help people get into homes they love, refinance and save funds they needed, and really just make a positive impact on people's lives, so that was something I wanted to continue with. This led me to explore other opportunities and eventually brought me to New Century Mortgage in 1997. I've been working in mortgage lending ever since and am now based in Boise as the Idaho area manager at Finance of America Mortgage.
MPA: What are the events that helped to shape your life and career?
DF: The first is more background than an isolated "event," but I'd say growing up poor in a blue-collar family definitely made a huge impact on my outlook, my career, and my overall work ethic. We didn't have a lot, but I knew that if I worked hard and really hustled I could one day create a better life for myself and my family. In that way a career in the mortgage business really resonated with me, because success in this industry isn't so much about connections or book-smarts as it is grit and a willingness to learn and work hard on behalf of your borrowers.
Like many others in this field, I'd also say the 2007-2008 recession was a pivotal moment for me. During that crisis the company I worked for went into bankruptcy and took out with it my planned career path, and it forced me to reinvent myself as a retail loan officer and eventual branch manager. That wasn't something I initially chose, but it motivated me to reassess my priorities and grow where I was planted. A strong work ethic and a willingness to learn were invaluable tools during that period.
Finally, I'd say the chance to become a manager in this business has significantly shaped my career - allowing me to grow as a mentor to others and pay it forward. Mentoring has played a huge role in my own success, so leveraging the opportunity to counsel other up-and-comers about becoming an expert in the field, playing the long-game, and applying themselves (what I call being a "ninja in the business") to really build a solid career has made a huge difference in my life.
Read more: Mortgage rates – historically low era comes to an end
MPA: How are you factoring rising rates into the way you do business?
DF: With rates poised to go up, I'm sticking with my tried-and-true mortgage lending principles: grow your knowledge base, diversify products, and put in the legwork to earn your success.
Part of growing the knowledge base involves using your expertise to get creative for your borrowers and devising new ways to arrive at a solution - for instance, customers who are trying to get refinances will need to find other avenues to reach their goals other than just "getting a cheaper rate," so drawing on our product knowledge we might turn to a cash out refinance as a way to facilitate a viable opportunity for that borrower. Product diversification is also an area that many loan officers neglect, but as rates rise it really plays a crucial role. In this environment, we're broadening out to a wider range of opportunities to grow business in several different lanes, including commercial products, reverse mortgages, and non-QM mortgages.
Of course, knowledge and diversification can only take you so far - you also need the work mindset to put in the long hours, learn the industry inside-and-out, and develop a well-rounded expertise that withstands economic shifts. If you don't do that, you're not going to be able to respond well to the changing rate environment or find success in this career path.
MPA: How do you set yourself apart from your competitors in the lending space?
DF: It really boils down to how you learn, work, and listen. I'm always endeavoring to become a better expert in this industry. I work hard, but I also work smart and am always seeking ways to innovate and think outside the box. Most importantly, I'm always listening to the customer. Even when you think you know all the answers, it's crucial to stop, listen, and then reassess your assumptions. Even the best product isn't going to be a perfect fit for every single customer's situation, so I really focus on honing my expertise for each individual scenario and figuring out what really works in the best interest of each borrower.
MPA: What is your favorite technological advancement in the lending space?
DF: One of the most exciting developments, in my mind, are the advances we've seen in product presentation software. There are several iterations of this, but basically these tools enable us as loan officers to visualize an entire mortgage scenario for a customer - tabulating and integrating relevant factors like interest rates, property appreciation, costs of taking action now vs. waiting, etc. - and map everything in a comprehensive, easy-to-understand way. That's incredibly helpful in our profession as we work to give customers the bigger picture and help them decide what the best move is for them at this time.
Read next: Mortgage tech news roundup: March 18
MPA: Have you relied on any mentors throughout your career?
DF: Absolutely! Wherever I've worked, I've always sought a leader in the company who has played a key role in making that company successful so I can learn from them and discern positive habits and behaviors that I can emulate. I still keep in touch with my old bosses - all the way back to my first job - and feel incredibly fortunate to have such a wide range of excellent role models to workshop my own path for success and build my character as a professional.
MPA: Can you give me any kind of quantification of your success in the past year, and what is your target loan volume this year?
DF: Last year I personally did 371 transactions involving approximately $120 million, and my branch in Boise reached just shy of 1,300 loans. Interestingly, my goal this year is not to target more loans, but to home in on strong customer service and solving product gaps through diversification. As we all know, low inventory and rising rates mean fewer refinances, so my aim is to be the best expert I can be to capture and retain a larger share of a smaller market through quality service.
MPA: What's the one piece of advice you'd give loan officers who are struggling to compete?
DF: For me, everything goes back to your willingness to go the extra mile and push yourself. Work hard, and never stop grinding. Educate yourself, and never stop learning. And most importantly - embrace change. If there's one thing I've learned over the years, it's that the mortgage market is always changing, so readiness and flexibility to work in any environment is key.
MPA: Where will we find you on a Saturday morning at 10am? How do you unplug yourself from work?
DF: This might sound kind of strange, but Saturday at 10am you'll find me working—only so that by 11:30am I can be out golfing. The mortgage industry isn't your typical 9 to 5 gig, and there's always extra work to be done. Knowing myself and how I operate, I know that if I push everything to Monday morning, I'll be buried in work and will be thinking about my unfinished tasks all weekend anyway, so getting my work done allows me to go out and enjoy the rest of my day. To quote the great line from Jocko Willink: "Discipline equals freedom." A little discipline in the morning goes a long way to letting me unplug on weekends.