"To be truly successful, you have to outwork everyone else"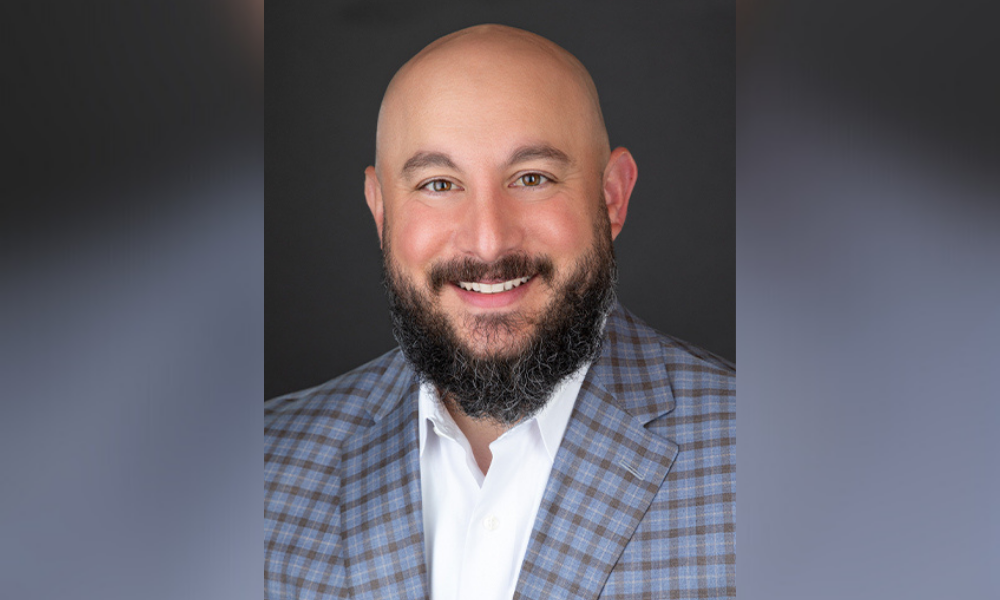 Frank Virga (pictured), a branch manager at Embrace Home Loans, is a big believer in the power of building strong client relationships. This has served as his compass for the past 16 years and has driven him to always go the extra mile to help his clients.
Virga is a member of Embrace's President's Club and was one of America's top 1% of mortgage originators in 2020. His team also holds a 98% customer satisfaction rating.
In this Q&A, Virga answered questions about his career achievements, learnings, and goals. The top originator also touched on market shifts and shared some top originator tips that may be handy down the road.
Mortgage Professional America: Can you tell us about your mortgage journey. How did you come into the industry?
Frank Virga: I have been in the mortgage business for about 16 years now. Previously, I owned an indoor sports training facility where I met Bryan Smith, who owned a local mortgage brokerage firm. After discussing the mortgage industry with him, I was intrigued and went to his office, where he showed me what the business entailed. I was immediately interested in joining and being in a position where I could assist people with one of the most important personal and financial decisions in their lifetime. It's still what keeps me going today.
MPA: What are some of the biggest challenges you have encountered throughout your experience in the mortgage industry?
FV: The mortgage business is a very cyclical industry. I have seen a lot of ups and downs and changes that can make our business challenging. However, the one thing that remains constant is the fact that people will always have a need for housing. I pride myself on being an expert on all things mortgage and a resource for homebuyers in my area.
Read next: Hottest investment products originators should have in their arsenal
MPA: Can you give me any kind of quantification of your success in the past year, and what is your target loan volume this year?
FV: In 2021, my team and I had the same goal as always: to be better than the prior year. We strived for 400 closed loans and $200 million in loan volume. These were lofty goals, but I knew if we worked hard, we could reach those goals. We fell just short of this with 370 closed loans and $170 million in closed loan volume. We have the same goal for 2022—to be better than 2021 and improve both personally and professionally from the prior year.
MPA: Being a member of Embrace's President's Club and ranking in the top 1% of mortgage originators in America in 2020 is quite an achievement. If this was the Academy Awards and you had to give an acceptance speech, to whom would you attribute your success in reaching this milestone?
FV: First and foremost, it would be the support of my family. There are no set hours in this business, and my family must deal with the late nights, early mornings and the constant calls on weekends. Also, I have been very fortunate to be surrounded by such great people and a company that supports me and my ideas, as crazy as they sometimes may sound. I have a great team around me, from sales, to operations, to marketing. All of this plays a huge role in what makes us successful here at Embrace. Also, my co-worker Bryan Smith, who I have been with from day one, has helped mold me into the loan officer I am today. I am very grateful for the team I have.
MPA: What are the key issues facing mortgage originators today?
FV: I anticipate 2022 to be a strong buyer's market. We have already seen an increase in mortgage rates, which has caused some buyers to jump into the market a little sooner than they planned, and we'll likely see rates move even higher. We are still dealing with record-low inventory, which is causing bidding wars and difficulties for many buyers. I think this will continue throughout much of the year, but ultimately, I believe 2022 will be another great year for our industry.
Read more: Inflation hits 40-year high – what does that mean for mortgage rates?
MPA: What are the most important skills that every loan originator needs to have in the current market environment?
FV: There are a lot of skills a loan officer should have to really thrive in the current market. Knowledge of what is going on around them in their respective markets is very important. There have been some changes to guidelines. And in the first month of 2022, interest rates have been some of the most volatile I have ever seen. So, having the knowledge to properly guide homebuyers through this difficult market and the ability to show empathy for many who will encounter issues are some of the most important qualities loan officers can have in the current environment.
MPA: What's the one piece of advice you'd give loan officers who are struggling to compete?
FV: I don't believe there is a one-size-fits-all in this business. However, to be truly successful, I think you have to outwork everyone else. You should be willing to do what the next LO won't do in terms of putting in the hours and time while also branding yourself as an expert in your field. Also, your sphere of influence is super important. Everyone should know what you do and turn to you for all things related to mortgages.