The top producer shines light on the originator's unique impact on a client's life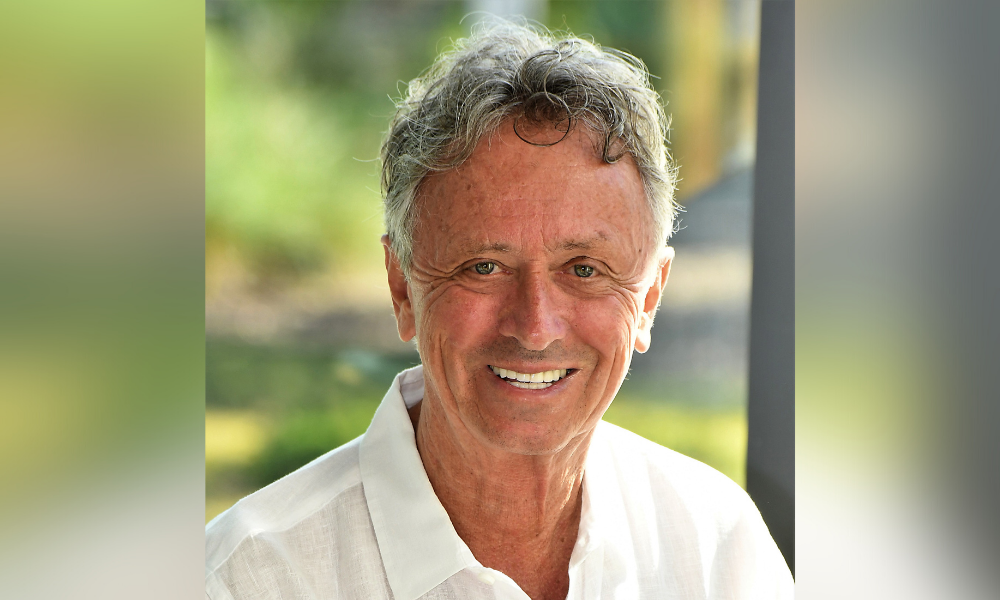 David Crowell (pictured) co-founded a post- and beam-building company in the late 1970s. It was during this time that he discovered that mortgage financing and construction loans were the biggest hurdles that the industry faced.
"In other words, there was an endless supply of Baby Boomers who wanted homes, but there was no way to finance them," Crowell told Mortgage Professional America.
In 1982, he joined forces with Fannie Mae's New England representative and several local banks to solve this problem. That's when everything clicked into place, and Crowell's mortgage career took off.
Read next: Homebuilders' woes coming from many directions
"We found ourselves featured in the Wall Street Journal as one of the most exciting and innovative building companies, largely due to the financing onramps and offramps we developed," he said.
Fast forward nearly 25 years, and he is now a regional manager and top producer at Mortgage Network. Crowell gave an exclusive interview with MPA and divulged the secret behind his success and outlook for the mortgage industry this year.
Mortgage Professional America: How has your background as a builder helped shape your mortgage career?
David Crowell: I realized that the most exciting part of my journey as a businessperson was my ability to be a problem solver in the house buying and home building processes. Both building homes and mortgages are all about problem-solving, but the financial side of the transaction is endlessly intriguing. I found that being able to overcome the inherent challenges in the mortgage process and having a profound impact on people's lives to be incredibly fulfilling. It's the fire that continues to fuel and shape my career.
MPA: How do you maintain effective referral relationships? What's your most unconventional advice for building your referral network?
DC: The beginning of most referral relationships is and should be a loan for that referral partner. My team closed 520 loans in 2021, and most of those loans will become passive referral partners in the future. They will come back to finance themselves or refer family members and friends at work. However, I consciously look for active referral partners amongst this group—folks who are in sales, real estate, attorneys and financial professionals. The unconventional wisdom is that if you follow this principle, you never have to prospect.
MPA: What are the key issues facing mortgage originators today?
DC: I believe that the key issues facing mortgage originators are the market conditions that push originators out of the highly personal relationships they have with the borrower. The trend toward mechanizing the mortgage production process and the availability of online mortgage companies effectively erodes the human aspect, which is the most important, value-added aspect of the entire enterprise. Advice and problem solving simply do not occur in a plug-and-play digital format.
MPA: How do you engage with and empower clients during the homebuying process?
DC: In my view, a mortgage originator is in a unique position to help borrowers to shape their lives. For the consumer, the home buying process is filled with emotion—fears, doubts and insecurities are combined with hopes, dreams, and expectations, making every transaction challenging. Sometimes the mortgage origination process is seamless, and sometimes things get awkward. However, in my business and within my team, we feel completely comfortable despite how difficult it gets. That's because our foundational philosophy is based on a commitment to continued contact and problem-solving for every client we have ever done business with. Being all-in with your client is what empowers them to achieve their goals.
MPA: Share something about yourself that you're working on improving and how you think your business will be better, more productive, or run more smoothly once you've accomplished your goal.
DC: My team and I are always working hard to identify best practices and to articulate and implement them. That process is the actual goal. We know that absolutely every little part of what we do is being done better elsewhere, so our mindset has to be focused on constant improvement.
MPA: What is your market outlook for the mortgage space this year?
DC: I tend to look at the market holistically. In my view, the mortgage process is a reflection of our collective lives, the economy, and our cultural priorities. It makes sense that each and every year, we would find ourselves solving a new and unique set of problems. As we head into 2022, we have a new set of challenges in front of us. Throughout my career, there has never been such a significant disparity between housing supply and housing demand as we have today. Meanwhile, evolving macro-economic factors in the US and world economies promise to deliver us surprise after surprise. The result will be the least predictable market in a very long time.
Read next: Builder offers tips amid turmoil
MPA: What advice do you have for originators looking to grow their own business or within the company they work for?
DC: It is my view that the mortgage originator is unique amongst professionals in being able to see the whole picture of a person's life. The banker, the lawyer, the financial advisor, the tax preparer and the priest only see a portion of a person's life, but only the mortgage originator sees into every aspect. Yet most mortgage originators settle in to the safety of dealing with the technicalities of the mortgage process and the different products that are available.
My advice to originators is not to forego the opportunity you have to see the whole picture for your client—embrace it. You have a bigger impact on their life than you can ever imagine. And by helping your client achieve their real goals, your business can only flourish.