Originator shares the mind shifts and strategies he learned while building his team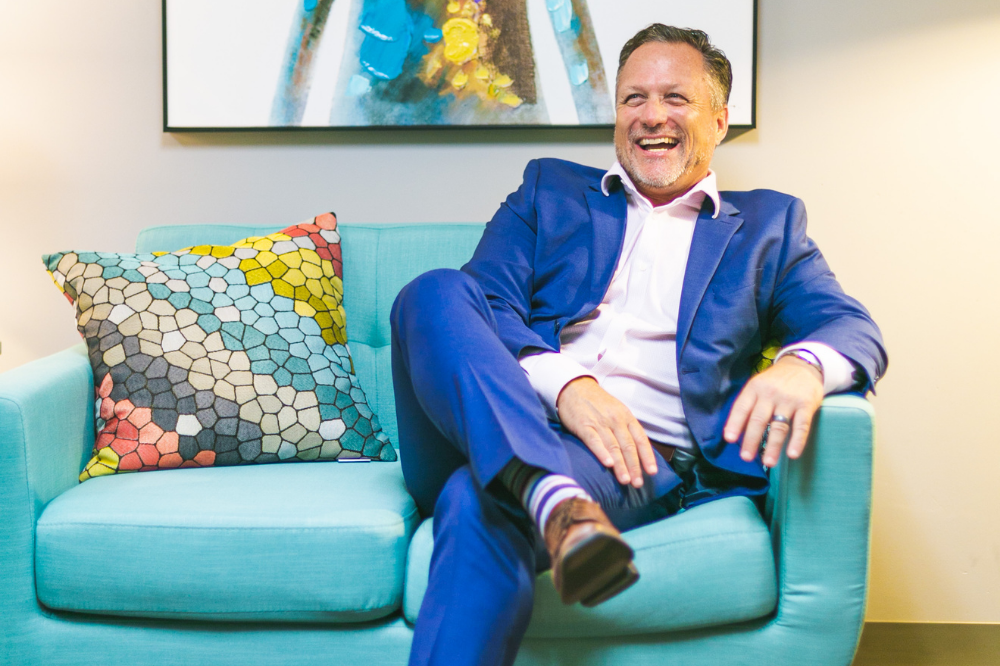 When Mike Cornelius (pictured) came home from a Motto Mortgage event in Las Vegas in 2019, he made sure not to repeat a mistake he made early in his career. Instead of taking a break after the conference, like he would early in his career, the mortgage pro dove right back into his work.
Taking his foot off the gas early on cost Cornelius, as he watched his sphere of referral partners and revenue dwindle. That is a sin Cornelius vowed never to make again. While it took him years to make up for what he lost, Cornelius has since managed to grow a team of people he loves working with.
"It takes time to build referral partners and a team, so the early years can be a bit lean. The majority of my loans come from my referral partners, real estate agents, financial planners and my direct sphere of influence, people I have interfaced with for years," said Cornelius, a branch manager at Motto Mortgage in Irvine, Calif. "This group includes families whose children I have coached over the years, people I go to church with, neighbors and people I come into contact with on a daily basis. As a branch manager, I have a team of LO's and a team that help me with my loans. The LO team is amazing."
In 2019, Cornelius and his team did $50 million in total volume. He upped the ante at the Motto event and set a goal to surpass $100 million without adding a single loan officer to the team. After the event, they started meeting weekly to discuss loan products and share ideas on what was working and not working in their market. On top of that, they threw themselves outside of their comfort zone and decided to stay there. The result? They more than doubled their volumes, closing approximately $110 million in 2020.
Cornelius also goes the extra mile to help his clients get their offers accepted. He writes a pre-approval letter for his borrowers and makes a personal call to the listing agent to let them know how special his buyer is and to listen to the needs of the seller.
"I speak of my borrower's strengths and ask my borrowers to make concessions, such as a rent back, in areas that would cause the seller to look more favorably on their offer," he said. "Real estate is a game of give and take, and if both the seller and the buyer can walk away with a win, then you can usually get the offer accepted."
His second area of expertise is VA loans. Living in Southern California, Cornelius said he gets more than his fair share of VA loans and has grown a soft spot for veterans. "I appreciate all they and their families have done for me and our country, and it is my honor to serve them in this small way," he said.
Cornelius has come a long way from when he was first approached about a mortgage career back in 2012. He's also come to understand that to become successful in the mortgage industry, one must embrace a growth mindset.
"If you are an LO looking to grow your business, I would say work hard to put yourself in a position to work with a minimum of 15-20 real estate agents at all times. Never get bogged down in the minutia of doing loans, always be growing your business," Cornelius said. "Be active on social media every day, trust and pay someone else to manage your social media. Most of us aren't experts in this area, so allow the experts to do what they do. Be consistent in everything you choose to do and stop looking for the newest tool that is going to launch your business. It won't be a tool; it will be you being consistent with whatever tool you choose."