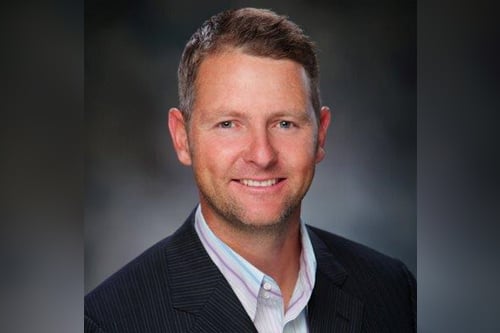 2018 was a transition year for Jesse Morgan. He moved from HomeStreet Bank to PNC, and even though it was a tough year for originations, Morgan thought that it was the first year in a while where originators had to actually work to get business.
Many originators complained. Morgan found it to be pretty fun.
"The people that aren't thriving are the ones that really aren't thinking about who they're going to market, how they're going to market, what's the plan, how often they're going to do it. For me, it was kind of fun. When I first got in the industry, that's what you had to do. You had to have five different pieces of your pie, different areas where you're going to business, and you had to market all of them and you have to do it as fast as you can because time is of the essence, and you've got to be able to convert."
The truth is, not even the best originators are going to convert all of the leads that they get. Borrowers often go elsewhere for their loans. The best originators, however, are the ones who refuse to let that be the end of the story.
"A lot of people, if they lose the loan, they just throw in the towel and they never talk to the client ever again," Morgan said.
Rather than letting a lost loan discourage him, he follows up with those borrowers and finds out the terms they ultimately received. He's discovered that most people he loses are the ones who go to the big banks for pricing reasons, but the process isn't particularly enjoyable or high-touch, and they're actually happy to hear from him again.
"A lot of people, oddly enough, super appreciate me following back up with them and giving boutique type service," Morgan said. "I don't feel like there's been a ton of dialogue with them going back to Chase or BofA; they're just more appreciative of the follow-up service that I'm providing to them, and they almost feel like I deserve the business the second go around."
If it sounds like Morgan spends a lot of extra effort in reaching consumers, it's because he does. Instead of heavily marketing to realtors, he thinks a better use of his time is marketing directly to consumers, and his superpower is discovering niches and how to take advantage of them.
While people say there are no longer any refinances, for example, he knows that people are still spending money and equity is at an all-time high. He knows that a lot of people have ARMs that are due to reset, or HELOCs with higher-than-desired interest rates. He knows that his extensive preapproval process (which isn't really a differentiator anymore, he says), not only removes headaches from the process, but also provides a solid strategy to compete against cash offers and offers with contingencies—and a way to get borrowers the house that they want. These things build loyalty, and with loyalty from the consumer, there's less need for dependency on the realtor.
Morgan actually began his career as a mortgage broker, flexing his entrepreneurial spirit and starting his own company in 2002. When the downturn happened, he found compliance a rather heavy burden, as well as the retail side becoming more competitive in rates and products. So into retail he went, originating mortgage loans at Bank of America, MetLife, Wells Fargo, and HomeStreet. He moved to PNC because even though it's a big bank with competitive pricing, it's a smaller big bank, and allows him more freedom when it comes to how he operates and originates. Nothing's particularly easy, but Morgan believes that when originators can sell with the same conviction and sincerity as they do as a broker combined with the platform of a large retail lender, it's about as easy as origination can get.
Not that he's taking his foot off the gas.
He's put a lot of time and effort into modifying his marketing campaign, and formulating everything around the idea that everything is being driving through the internet. Giving consumers the ability to initiate the relationship and then using automation to follow up on that action is going to be "super important," Morgan said.
"It's challenging because when you're a high touch person and want to have control over everything, you want to personalize every email and personalize every [communication], so I struggle in that space because sometimes I let automation go but then other times I don't, so I just need to stay committed to it—because it works."
What also works, he added, is being laser focused, having a plan, and then being fast to react when things go off the rails. Origination is no place for sheep, no place for people who follow the crowd. Not everyone needs to go to open houses or take every realtor to lunch or meet all partners for coffee or sit through two-hour pitches—all without the guarantee of any business.
Part of it is instinct, and part of it is adaptability.
"The loan officers that suffer, they are doing the things that I think that so many people talk about what you should do, and it doesn't work, and then they don't really know what else to do, and they just kind of look like a deer in headlights, discouraged and lost," Morgan said. "It's just having that instinct of [finding] where there could be a need, and then being super focused to go after it. It's like anything, you just have to keep working at it."
Are we having fun yet?
For strategies from top originators, come to Anaheim on April 4th for our Power Originating session featuring Shant Banosian, Ben Anderson, and Oleg Tkach.