Despite overwhelming challenges in 2020, this top originator continues to thrive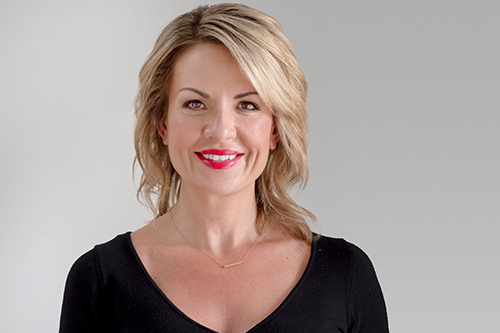 Loan officers across the country are facing unprecedented challenges through the COVID-19 pandemic, but with these challenges, comes extraordinary opportunity. For Jennifer Guidry, this year also presented personal challenges, with a major health scare taking her out of commission during one of the busiest times the mortgage industry has ever seen. Rather than let these hurdles overwhelm her, Guidry was calm. She knew she built a team that she could trust.
"My team pulled together to continue the business, and it got even busier without me there," said Guidry, mortgage sales manager at First United Bank. "I chose my team based on everyone having the same mindset, work ethic and love for people, and trained them to take charge."
Each person on Guidry's team excels at a different aspect of the business. Her most detail-oriented assistant is responsible for reviewing documents and keeping things organized, while another is more skilled at client-facing tasks and works with borrowers throughout the loan process to make sure it's smooth from processing to closing. Her junior loan officer helps with managing clients and loan applications, and she recently brought on a team manager to help oversee non-mortgage operations at the office.
This team dynamic is the main reason Guidry is in her third year of breaking records in her business. In 2018, she had her best year of business yet closing over $81 million in volume. She went on to smash that record in 2019 with over $148 million and as of August this year, Guidry says her team has already closed more than $170 million. Assembling this team took time. Guidry says she never rushed the hiring process when looking to grow and scale.
"I carefully chose who I wanted to talk to and searched for people who had good intentions and weren't greedy, but also people who can work fast and prioritize tasks," she said. "Another thing they all have in common is everyone is a problem solver. They can all take information, break it down and then put it back together."
Right now, the greatest challenge the team is facing is simply keeping up with the changes that the pandemic brings, with new guidelines and changes every day, and on top of that, historically low interest rates. In the beginning, Guidry says they just spent most of their time just calming their clients' nerves, and as new business started coming in, she says the team had to make some hard decisions on where they wanted to focus their time.
"We decided as a team to draw a line and turn down new refinance business, unless it was for existing clients," she said. "It was too easy to lose sight of the people that have been loyal to us."
To support her team, Guidry says she has one hard rule when it comes to her business and her team: no one works on weekends. When she first made the decision to set this boundary for herself and her team, many in the industry thought she was crazy. She stayed strong on her stance and insisted on finding a balance between work and family and not only is her business still alive, it's thriving.
"We can only do so much in a day; we are humans, not machines," she said. "When we set those boundaries and weeded through our referral sources, we got busier because we weren't wasting time on deals that were falling apart, or people that didn't respect our professional opinion."
While so many brokers and agents work until all hours of the night, Guidry says she subscribes to setting expectations instead. If something is going to take two days, she simply talks to her clients and lets them know ahead of time.
"There is no such thing as a mortgage emergency. It's just about setting expectations, following through, and truly caring about your clients. That's the secret to success."
Especially after her recent health crisis, this rings even truer for Guidry. When she first started her career, there was a lot of pressure to get a loan from any real estate agent possible. As she progressed, she learned to start letting people go.
"A mortgage is a team effort that involves the loan officer, the title company and the real estate agent. You need to align yourself with people who are good, and people with grace and understanding, especially while we navigate these unprecedented times."