He closed $88 million in a year rife with changes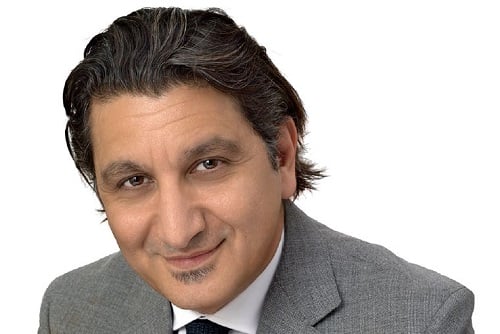 Edwin Davidian, senior mortgage advisor at HouseAmerica Financial, isn't one to mince words. He's a straight-shooter, and he thinks that's missing from many origination practices.
"A lot of loan officers, they're just good talkers. Don't be a good talker, just deliver. That's how I've done my business. I tell you the way it is. I don't sugar-coat things, and I look at every file as like a case . . . do I want to take this case?"
More often than not, the answer is yes, although he does his homework before taking the loan; he's rather not take a loan and risk it not being approved.
That's just one of his best practices, one card of many in his deck that's grown and developed over the years and the reason why it's so hard to pinpoint one thing that's the lynchpin of his achievements.
Any success that he has today isn't' because of what he's doing right now, he said. It's what he's done for the past 18 years.
"It's a building block, it doesn't happen overnight. What I've done is, I have always stuck to my word, and if I have ever said that this loan is approved, it has always been approved, so I never let anyone down."
In some ways, 2018 wasn't exactly a banner year for Davidian. His business dipped by about 20% (to $88 million from close to $120 million in 2017). He also moved from Skyline to HouseAmerica Financial, and although he describes the move as "seamless," it was still somewhat difficult to deal with the transition on top of doing less business overall. But even if you're on the right track, as the saying goes, you'll get run over if you just sit there, and he's started 2019 prepared to do whatever he needs to do to get more business.
There's so much focus on looking forward, especially after a down year, but Davidian says that 2019—maybe even 2020—is going to require a lot of looking back: reworking old relationships, taking a closer look through that core sphere of influencers. He has a very broad base and so working that core group is a job in its own right.
"If I can keep my own business and all the agents that I know and all the clients that I have done loans for for all these years, if I can keep them happy, I really don't need any more leads," he said.
There is talk and an expectation that mortgage brokers are set to increase market share over the next few years. But Davidian sees the trend of margin compression not only a threat to the bottom line of originators, but to the future of the channel. As margins compress, he said, originators start to compete with one another in a race to the bottom and seeing who can survive.
What's helping them survive, surprisingly, are non-QM products.
"Interestingly enough, I think that the industry has come up with a lot of non-QM products that it's really helping borrowers to buy homes. We didn't have these non-QMs five years ago. We are getting more and more non-QM products, and I think it could really help people out," Davidian said.
Davidian has been in the mortgage business for nearly 20 years. A former tax accountant, he had his hand in both pots during one busy tax season and right after April 15th, he decided to cut his losses and originate loans for the rest of his life. Even though origination looks very different than it did in 2004, his motivation has remained the same: "Helping people to buy one of their biggest assets that they will buy in their lives. And to be there to assist them, to hold their hands, make the transaction as seamless as possible."
He knows just as well as anyone that the business is tough psychologically, because good year or bad year, good month or bad month, there's always the chance that things could turn around, for better or worse. Davidian's advice to originators is at once inspirational ("Don't be hard on yourself. Focus on your business. Don't be disappointed that you didn't get a deal today. Do the right thing. Be disciplined.") and tangible, which includes setting mini targets for their business. How much do you want to close this year? How much do you want to get paid each month? How many loans do you have to do on a monthly basis to get paid that amount? How many loans have to be in the pipeline at any given time to maintain that level of consistency? If originators don't know where they're going, it's very hard to get there, Davidian said, and simplifying goals makes the path much more achievable, minus the stress.
Every day, evaluate the status of that goal, and go from there to the rest of it.
"You have to generate business, and when you get the business, service the hell out of it. And of course, you've got to know your guidelines, because you only get one chance, and if you screw up, that's it, you're dead."
For strategies from top originators, come to Anaheim on April 4th for our Power Originating session featuring Shant Banosian, Ben Anderson, and Oleg Tkach.