This top originator is making the most out of what he already has, and encourages other originators to do the same as a grassroots way to grow their business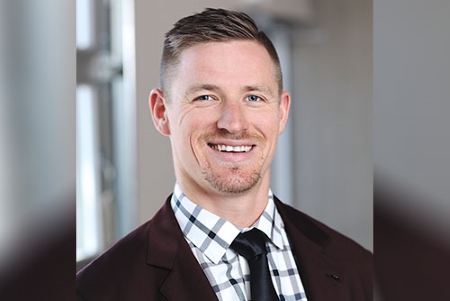 Daniel Halvorsen is a man with a plan.
With eight years behind him in the mortgage industry, he is going all in on strong, symbiotic relationships with real estate partners and maintaining a rapport with past clients. Halvorsen said it took a few years, a little bit of help from a business coach, and a lot of hard work to fine-tune his approach.
"The way I've built my business is through referrals. I make it a point to let agents know that we are committed to their success not just by closing their loans, but we have a full marketing plan that we execute every year that's focused on staying in touch with clients and turning past clients into repeat referrals with the end goal of being able to direct those people back to the agents we work with."
Halvorsen says a lot of originators close a transaction and then quickly forget about a customer. "I've been guilty of this in the past too. We go back to the real estate agent, like a well, but if you've been doing this for a while and you have a few hundred past clients, there's a lot of opportunity just sitting there," he added.
He encourages other originators to combine forces with local realtors to really make the most of out of the partnership.
"There's a chance for you to get real estate partners a few extra deals by marketing to your client with them in mind. If that agent is also marketing to their database, then that doubles your contacts and creates a lot of opportunity for joint marketing."
Halvorsen said every originator has intentions of prospecting their database, but sometimes there isn't any follow through and that's a big mistake. Halvorsen said his team's number one marketing strategy is to pick up the phone and call past clients at least once a year. He emphasized the value of maintaining those relationships because they can lead to repeat customers or a past client becoming somewhat of a referral partner.
"In my experience, when you get a referral from a real estate agent, there can sometimes be skepticism from the client, whereas if a client was referred to me by their best friend, they are much more trusting from the get-go."
His team also employs other traditional marketing strategies like social media, mail outs and emails, but a highlight for Halvorsen is giving back to the community through hosting local charity events and school supply drives.
It's always been a hyper-local, grassroots campaign, according to Halvorsen.
"Being local has an advantage in the sense that, you know the nuances of the market and your reputation begins to carry some weight. Also, being very involved in the community, consumers are more inclined to want to work with us."
Halvorsen had his start with the Bank of England Mortgage in Jacksonville, Florida in 2011 and has stayed with them ever since. Now, he leads a team of four others. Even though the industry is competitive and known for having high turnover, Halvorsen said the culture at his branch and the support from his manager has always kept him loyal.
"I've continually been put in a position to succeed. It's a big thing to be able to grow a team and have the support of people who can help you," he said.
In 2018, he closed nearly $74 million in dollar volume with almost 300 loans and he's projecting to end this year with nearly $100 million. Healthy market conditions and the dip in interest rates obviously contributed to a great 2019 but Halvorsen said a focus on providing a well-rounded experience to clients had a positive impact on their conversions.
While technology and innovation are making great strides in the industry, he believes some originators are becoming too reliant.
"You can fill out an application online and get a pre-approval letter, but then the client is ultimately dictating the loan and it may not be the best possible product for them. We take the time to understand their goals and craft mortgage products based on their situation and offer options that may be different to what they thought they wanted at first," he said.
His biggest piece of advice: come up with a unique value proposition that will differentiate you from the next person. For him, that meant crafting his strategies around referral-based marketing.
"At some point, your real estate partners are going to ask you for a referral. Being able to answer that question and explain with confidence how I can help generate more referrals for their business in the future. That's something that has allowed me to set myself apart."