This top originator is using seminars and workshops to help bring back the personal touch to the business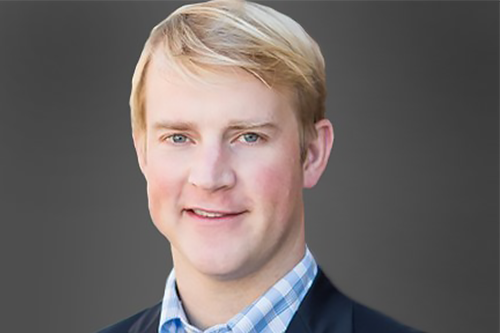 Carey Meushaw is nostalgic when he thinks about the way the mortgage industry used to be.
He misses the personal touch and the strong relationships that formed before technology took over a large part of the origination process.
"The industry is going in a different direction that I wish it hadn't. Before everything was electronically signed and all the systems went paperless, I used to meet with everyone for an initial consult, to sign the loan package and attend all the settlements. That's rare nowadays."
While Meushaw still offers in-person meetings and guidance to any clients who are interested, it's not that often someone chooses to take him up on that offer. To keep his love alive for the relationship-building aspect of his job, Meushaw said he's turned to education. He is licensed in Virginia to teach continuing education for finance and regularly holds seminars for realtors and first-time homebuyers.
"Teaching allows me to develop relationships and keep the personal side of this business. It can also flourish down the road and result in boosted production. It doesn't have to be all hands off," he said.
Hosting these seminars has also been a great marketing tool for Meushaw as well. If agents are able to recognize the confidence conveyed when talking about industry trends and the market, it makes a good first impression on new agents, Meushaw said. He also tries to inject some fun into his seminars and make them as interactive as possible.
Meushaw is coming up on 15 years in the industry, bringing his experience from a big bank perspective to working with an intimate team of four, having landed at Atlantic Coast Mortgage with his partner Brian Bonnet in 2014. It's this well-rounded experience that's really been the backbone to his success. In 2018, Meushaw closed almost $75 million in volume.
Throughout his career, Carey really found his passion working with first-time home buyers. They are a bit greener, but eager to learn and ask important questions and are excited about the process of purchasing their new home, he said. His own experience buying his first home has really impacted the way he works for his clients.
"My goal is to create an experience that is opposite from what I went through. I knew nothing. By the time I bought my house, I knew what my rate was, but I didn't know anything else about a mortgage other than it was due on the first of every month."
Taking the extra time has always been a priority for Meushaw. While this may lead to some long nights, building that rapport and educating his clients is worth it to him. "I'm not here for a quick transaction. If you want to learn more, I'm happy to provide education. If you want to chat on weekends, I can do that too. What I really try to do is offer the fact that I'm part of a team that's working together to achieve the goal of buying or selling a home, while making it as comfortable as possible for the client," he added.
While Meushaw is hopeful for the future of the mortgage industry, he wants young professionals to stay mindful of the personal connections that remain an important aspect of the job.
"Becoming complacent and allowing technology to completely replace human interaction is a big mistake. If you lose sight of why it's important to get in front of people and offering to meet with buyers in this market where we're becoming more and more commoditized, it's going to reflect on capture rates and retention rates."
His final piece of advice to newcomers is to keep learning and never make something up.
"One of the biggest mistakes I've seen is trying to answer something you don't know. It's much smarter to say, 'I don't know but I'd be happy to get back to you in 10 minutes with an answer.'" Meushaw said he understands how hard this is for newbies, because they don't have the confidence yet and they may be afraid to lose a buyer, but that's not really the case. In fact, he said, sometimes honesty in these situations can actually lead to your client trusting you more.
"Buyers can sniff out someone who is not conveying something confidently, and that's when they may choose to go in a different direction."