Mortgages aren't yet 100 percent digital, but with the evolution of hybrid e-closings, the industry's getting closer every day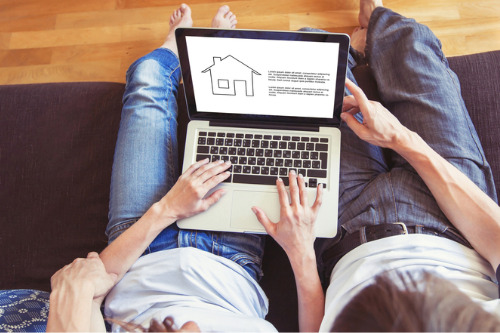 The 100 percent, end-to-end digital mortgage experience is something Phil Shoemaker, Home Point Financial's president of originations, has been advocating for since the early 2000s. With the company processing amounts of data and documents that Shoemaker calls "insane", further streamlining the loan process by leaning further into e-closings was essential to making the process faster and easier for Home Point, its partners and its clients.
"The efficiencies that we create there allow us to focus our people on what we think really matters, which is providing excellent service to borrowers," he says. "It's just a better process."
The company is now at the stage where it can provide hybrid e-closings, potentially the furthest point the industry has reached on its journey toward 100 percent digitization. Prior to the day of closing, Home Point's e-closing platform, provided by Docutech, lets borrowers review their closing package digitally in the comfort of their own homes. Rather than rush their way through an inches-thick pile of documents on closing day, borrowers have ample time to review their documents before signing. Prior to closing, borrowers often have most documents signed in advance, cutting the time needed for closing meetings to minutes.
"It's going to result in a way better experience for the borrower," Shoemaker says. "It's going to result in a much more streamlined process for the lender, the title company, the warehouse banks, the back-end investors."
Hybrid e-closings aren't a new concept by a long shot. As Docutech's executive vice president of eStrategies, Harry Gardner, explains, the majority of e-closings taking place today are hybrids, but there are still lenders who are not yet providing the same level of convenience associated with hybrid e-closings. Those lenders' numbers, however, are dwindling rapidly.
"It went from a nice-to-have to a must-have," Gardner says. "I don't think it's any longer an issue of awareness so much as just lenders doing everything they can to react and compensate their business for the challenges of the pandemic, and e-closing is one of those aspects that they're working on right now."
Shoemaker says the lenders that don't quickly move with the rest of the market "are going to be left with an experience that borrowers are not going to enjoy or support."
According to Gardner, updating and improving a lender's e-closing offerings is hardly a disruptive process. Preparing Home Point's system for hybrid e-closings, for example, took a matter of weeks. Other solutions, like those that ingest lender and title documents and then run them through a tagging engine, may require a little more work.
"Generally speaking, it's not a heavy lift to get the lenders up and running these days," he says.
The road to 100% digital
Lenders who aren't already on the hybrid e-closing bandwagon risk being left behind when the final few roadblocks preventing a 100 percent digital e-close start falling. Both Shoemaker and Gardner feel that day is imminent.
"It seems like it takes a lot of work, and then one day it all of a sudden inflects. I feel like, in the next year or two, you're going to see that inflection," Shoemaker says.
Until recently, one of the biggest impediments preventing fully digital e-closings has been seen at the county level, where a lack of back-end infrastructure means the process can only go so far.
"To truly do a full e-close, you need all the constituents involved, from the front-end origination side all the way back to the secondary markets, to really be on board and have the plumbing to do that," Shoemaker says.
Gardner says the road to full e-closings has been made much smoother by a combination of increased demand among warehouse investors, the acceptance of underwriters and improved recordability at the county level.
"All those pieces really have advanced substantially, even just since the beginning of this year," he says, adding that investor acceptance, especially for Remote Online Notarization-closed electronic notes, has skyrocketed due to Fannie and Freddie widening their acceptance of them. Eighty-eight percent of counties' Simplifile reports are now eligible for e-recording.
"Things have really come along in leaps and bounds," he says.
There is still more work to be done at the state level. Only 24 states have RON laws in place, but Gardner says enthusiasm for providing greater e-closing access is building among states that are afraid of being left behind. Mortgage Bankers Association, Mortgage Industry Standards Maintenance Organization, and the American Land Title Association have been instrumental in the push, providing model legislation and what Gardner calls "moralsuasion" to many of the states that have gotten on board.
"Lenders have a lot more of a vested interest in making sure this progresses faster," Shoemaker says, explaining that a lender's critical risk at this point in time is the custodial portion of a transaction. The only step in the process that can't be supported with a remote workforce is handling collateral, which must still be shipped to a physical location and perfected before being stored in a vault fortified by Fannie/Freddie/Ginnie guidelines.
"From a business continuity standpoint, that has become, with everything that's going on with COVID, our number one risk as a lender and something that we're very interested in seeing change," he says.