Could changes finally be on the horizon?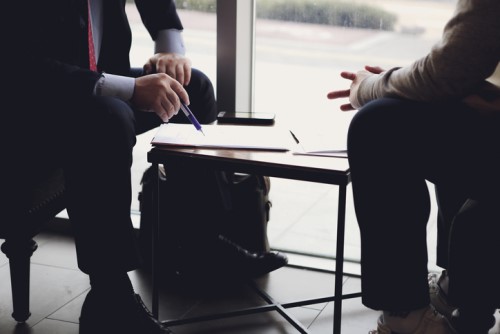 While there aren't expected to be too many drastic changes from the CFPB under new director Kathy Kraninger, many people in the mortgage industry hope that the area of loan originator compensation will be an exception.
In a recent webinar hosted by XINNIX, chairman and managing partner of Weiner Brodsky Kider PC Mitch Kider shared his thoughts on the existing LO comp rules, and whether or not the landscape will change in the year to come.
As it stands, an originator can't be compensated based on the term of a loan or a loan product because, as Kider said, the CFPB has defined the loan product to be a bundle of terms. With few exceptions, an originator needs to get paid pretty much the same across the board. There are a number of trade organizations that are trying to convince toe CFPB to have more flexibility in this regard, including the Mortgage Bankers Association.
One of the requests is to allow originators to voluntarily reduce their compensation. The lending space is very competitive at the moment, and in spite of the elevated customer experience that so many originators are working hard to create, some consumers don't even think twice about going to another lender for a fraction of a percentage lower interest rate. In order to keep that business, some originators would like to provide a concession—a practice that is now prohibited.
Another thing that groups are trying to get changed is to allow reductions in loan originator compensation when originators make errors.
"The loan originator compensation rule really let loan officers off the hook," Kider said. "If you have an unforeseen consequence and an additional settlement service charge that's not the fault of the loan officer because it was completely unforeseen, you can ask the loan officer to, in fact, reduce their compensation. But if a loan officer costs you money, if the loan officer themselves did something wrong and had an error, you can't do that. So you can't ask him to help you out for an error that he makes, but you can ask him to help you out for things that were beyond his control. It's a little backward, quite frankly."
Again, the issue becomes the change of compensation based on the loan term, as the error is generally tied to the loan term in some way.
The last major area that is worthy of a chance is variable compensation for FHA bond loans. The problem, Kider said, is that the CFPB maintains the position that FHA bond loans are simply a product, and changing compensation based on different products, again, gets to the heart of the LO comp rule itself.
"While you can't pay differently based on products, there's nothing that indicates you can't pay differently based on purpose of a loan— especially if the purpose of the loan is so different than anything else that's out there—you can't run into a steering situation, which the LO comp rule is really meant to control," Kider said.
There is a different purpose to a down payment assistance loan to an FHA loan to a number of other loans that exist today, and Kider thinks that arguments along those lines will help the CFPB come around to the changing the rules around variable compensation in that regard.
The hardest sell, he said, will be changing compensation rules for competitive reasons. But when it comes to errors and variable compensation for down payment assistance loans, lenders aren't making any money and the FHAs are capping out on what they can otherwise charge, and this CFPB is likely to be sympathetic.
The issue is one of time. The CFPB is partial to notice-and-comment rulemaking, which requires the proposed rule to be published and then open to the public for general comments for a period of 90 days, after which comments need to be finalized. The process could take well over a year.
Since these issues won't be resolved in the near future, originators need to continue to work within those parameters, however frustrating they may be. It may be a slow road, but Kider does think some of the rules around LO compensation will change—eventually.