The leader of QLMS says brokers need to get ready to hustle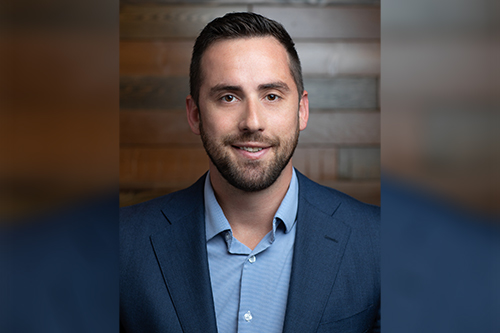 "This purchases season will be unlike anything we've ever seen before," said Austin Niemiec, Executive Vice President of Quicken Loans Mortgage Services (QLMS).
Homebuying screeched to a halt for the most part after social distancing rules were implemented and essential steps in the process, like open houses and home tours, were put on hold in mid-March. This caused a groundswell of pent up demand, combined with a tight supply of inventory as new builds also stalled over the last few months.
"On top of that, we have the lowest interest rates America has ever seen, so the demand for purchases are gaining strong momentum right in the middle of the busiest refinance boom in the history of our housing market," said Niemiec.
As the purchase market continues to heat up, brokers need to be ready to hustle. With rates staying as low as they are, refinance business is not going anywhere, and LOs should expect applications coming from both channels.
Niemiec says this is what brokers prepared for when fostering relationships with realtor and referral partners, as well as keeping deals in the purchase pipeline for this exact moment. It's an incredible opportunity, he said.
"Times like these only come once a decade. Be ready to work more and really invest time into your business because the more energy, effort, and time you put in, the more you will get out. This could transform your client base for decades to come."
Choosing lending partners wisely continues to be critical for brokers during this time. Niemiec says QLMS prides itself on doing a lot of the heavy lifting for brokers, taking care of vendor items and making a seamless experience, so LOs can focus on what they do best – guiding their clients.
Loan officers need to embrace their role as an advisor during this time, especially when it comes to helping clients understand how low interest rates can really benefit them during a purchase. When someone hears about low interest rates, many associate this news with the benefits they can get from refinancing their mortgage, but Niemiec says low rates help open up the number of homes a borrower can qualify for, which can be incredibly helpful when inventory is so tight.
"For instance, if a consumer was buying a home last year and rates were at 4.25% on a $300,000 purchase, you can get the same monthly payments today on a $350,000 home because rates are around the 3% mark," he said.
Since mid-March, QLMS approved nearly 2,000 new partners organizations, which includes more than 6,000 loan officers. To support its growing network, the lender nearly doubled its partner approval team to maintain the level of support needed. Brokers are being approved within 24 hours and are able to do business quickly thereafter. Hiring is continuing at a rapid pace as QLMS continues to smash records.
QLMS is increasing its goals, planning to do triple its broker business compared to 2019. It has already closed more volume for brokers in the first half of 2020, than it did in all of last year.
"It's humbling. We are proud of the way we continue to support our brokers, and we are just getting started," said Niemiec.