Wholesale lender's EVP shrugs off housing market concerns with defiant message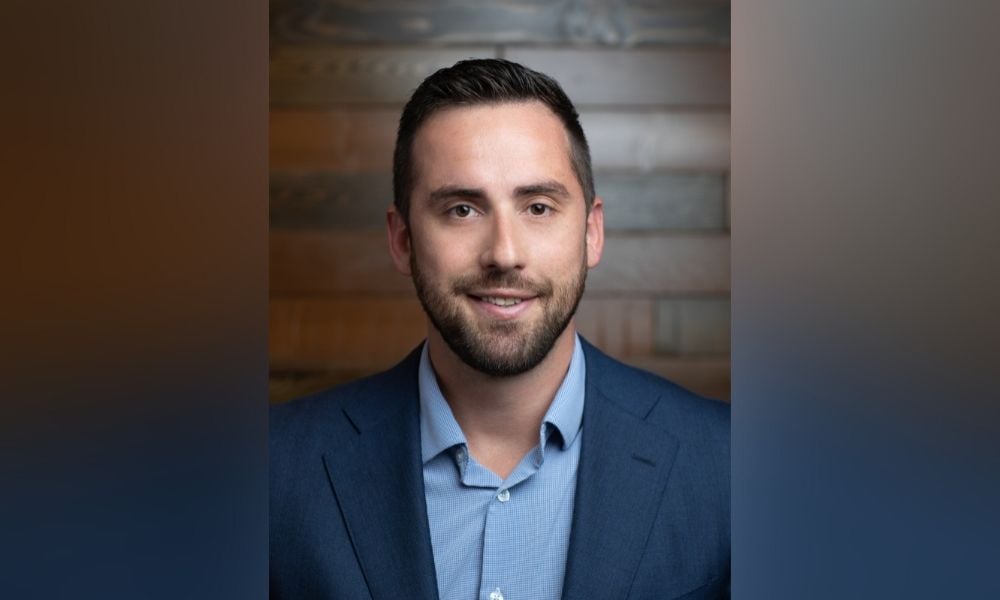 Brokers can still thrive in a housing market dominated by "historically low" interest rates and "all-time high equity" despite the threat of runaway inflation and margin compression, according to Austin Niemiec (pictured), executive vice president at wholesale lender, Rocket Pro TPO.
Niemiec, who this week oversaw the launch of a new program aimed at closing loans faster by partnering brokers with a dedicated team of experts, dismissed inflationary fears, high rates and a potential slowdown in home sales.
"At Rocket we're not concerned one bit. This is not our first rodeo, we've been in business for 35 years and we've probably lost track of the amount of cycles we've been through," he said, adding that originators could still thrive by exploiting new opportunities in the market.
"There's never been more opportunity for a cash-out refinance, probably in the history of the mortgage industry. Debt consolidation type refi is (also) an incredibly large market that a lot of brokers are going to have a lot of success with in 2022, and consumers have more equity in their homes and more debt than ever before."
Read more: What do mortgage professionals think will happen in 2022?
He added that although rates "are ticking up", they were still historically low "even at 4-4.5%". However, he warned that brokers would have "to think differently and more creatively" to achieve success.
"They have to go find the business - it's been very easy to just make a living and be successful off of rate and term," he said.
The comments come in response to concerns over recent rate rises (the benchmark 30-year fixed-rate mortgage currently stands at 3.58%) and with inflation now at 7%, the highest it's been in almost 40 years.
Niemiec was bullish about his company's prospects, saying Rocket's "very strong balance sheet" would allow the wholesale lender "to charge through these rough waters and support the broker community".
He nonetheless recognized that the wholesale industry was facing tough times, noting that companies were currently having to cut back in a variety of ways.
He said: "If you look around the wholesale industry, people are cutting back. They're letting a lot of their operation team members go, (and) some companies are cutting back the investment they're putting in technology - we're seeing some companies literally shut their door and exit wholesale.
"We're doing the complete opposite. We're investing; we're customizing; we're increasing the support for brokers."
Niemiec made the comments in line with the launch of the company's new platform, 'Crews', designed so that each broker partner will have round-the-clock direct access to a small, dedicated team of mortgage experts from Rocket, including underwriters, closing specialists and purchase title coordinators.
Niemiec claimed Crews would provide a "boutique lending feel" and "completely redefine" the way that the company supported its broker partners.
He said brokers would benefit by employing the same team "that carried their loan from start to finish", and by having them on the same time zone as the broker, delays would be avoided.
Crews is the latest platform launched by the Detroit-based lender. Earlier this month, the firm rolled out its pro-performance training platform for originators to explain debt consolidations and cash-out, which Niemiec said was especially relevant "in a rising rate environment".
Read more: Rocket Companies reveals financial results
He added: "It's no secret rates are going up. The Fed is probably going to see three to four rate hikes in 2022. So there'll still be a lot of refi out there, but it's definitely going to transition to a purchase market. And to be successful in a purchase market, you've got to have great referral relationships."
Rocket has previously stressed the importance of working more closely with real estate agents after revealing that in the last year only about 170,000 real estate professionals – representing 8% out of a total of around two million licensed real estate agents - closed a loan with one of Rocket's broker partners.
To encourage closer links, the company last year began organizing its 'Pro Mixers' networking events aimed at getting real estate agents to meet Rocket Pro TPO broker partners.
Niemiec said these relationships would become increasingly important as rates continued to rise.