Open the pathway to more loans with private lending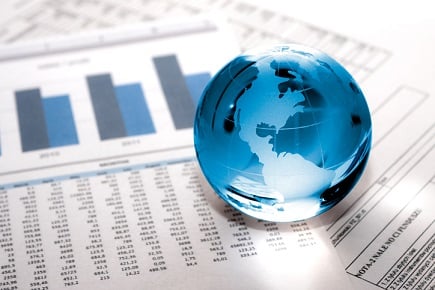 Originators across the country are looking for more places to get business.
One of these places is from investors. This isn't sub-prime lending for owner-occupied properties as it existed in the old days; it's for investors who are either looking to fix and flip properties, or to invest in a long-term rental property. Mark Burch from Temple Rock will sit on a panel at the Power Originator Summit in April, and he'll explain why and how the private lending segment of the market is experiencing a boom.
"We are seeing extraordinary growth. Our first year, October, I think it was $5 million and then this year, October, I think it was five-fold, almost $30 million in originations. And it's just getting bigger and bigger," Burch said.
Believe it or not, the interest in renovating and selling a home—the fix and flip—isn't over yet. Although the DIY shows and websites don't show the truth of fix and flips, they're still stoking the flames for what can be an lucrative endeavor for those investors who have a proper plan.
The market is in an interesting place at the moment, though, where inventory is increasing and homes are sitting for longer in many areas across the country.
What does that mean for investors, and how can originators help steer them in the right direction?
Burch, who's an investor himself, said that the best way to help investors get started is to put them in touch with other investors. There are real estate investment groups that meet on a regular basis, where investors, would be investors, and people who have money to invest in deals behind the scenes can meet to discuss tips, tricks, strategies, and difficulties. Get educated before jumping in, Burch said, but cautious of those espousing advice.
"I understand that [experts] have a lot of information and a proven system, but I don't feel like it's necessary to be successful," he said. "I had a guy at a meet up tell me he spent $30,000 . . . to be a certified flipper, and he hasn't even flipped one house! It's much better to take $30,000 and use that money to get yourself involved in the deal. And that's where I think the learning process, like anything else, if you treat it like a business, you do your research, you go to meetups, you talk to people, you read books, there's so many great books out there that help these investors start."
Investor loans are an example of why working with a financial advisor partner is a great idea. They're obviously much more equipped to help would-be investors decide where to get the money for their investment, whether it be from savings, whether they pool their money with someone else, whether they get into a self-directed IRA.
Even though Burch thinks that the market is a couple of years overdue for a correction, he also thinks there's still life in the fix and flip market.
"You see Wall Street dumping a lot of money in there, and they're going to fuel this for a couple more years. Everyone's seeing a squeeze in real estate for sure. Houses are sitting longer and we're on the downward curve," he said. "We're two years overdue for a correction already, but I think a lot of the reason why that is is because of these loans. Because giving people access to money and to purchase and to speculate is allowing more and more houses to be renovated and flipped."
Burch said that most of the properties are being eaten up by companies who don't want to get involved in the fix and flip business whatsoever, they just want to have inventory and property because there's so many investors out there looking to buy a house. This cuts into the profits of the true fix-and-flipper, so investors have to be savvier when it comes to choosing property. And once the property is obtained for a short-term purpose, he said, it's imperative to have an exit strategy.
"You cannot originate it without saying, 'okay, my exit strategy is to fix the house up and then flip the house and sell it on the MLS.' 'My exit strategy is to fix this up and then get another loan because I'm going to go rent it.' 'My exit strategy is, I'm not going to do any work to it, I'm just going to buy it with a debt service credit loan and keep it cash flowing.' So that's what all of these loans are doing now, is allowing people to flourish in the space, to be able to get financing, which, three, four years ago, really wasn't available to the real estate investor."
Learn what else March Burch and others have to say about private lending and fix and flips at the Power Originator Summit being held in Irvine, California in April 2019. Register today!