Finding a lower rate may be more important than ever in a climate marked by unemployment and tighter lending restrictions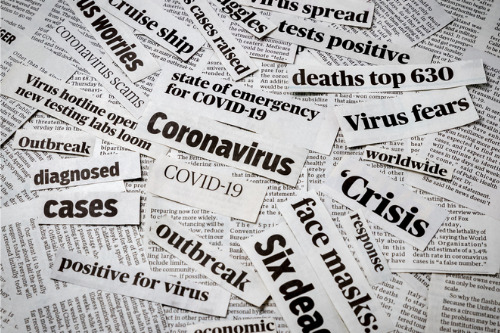 Few would argue that the growing prevalence of full- or concierge service loan originators has been bad for the industry, but the first question most originators still have to answer when they pick up the phone is "What's your rate?" With the economy still heavily concussed by COVID-19, and millions of potential homebuyers being pushed to the margins by lost income and job uncertainty, finding the best rate may be more important than ever when it comes to getting borrowers over the finish line.
"People are going to continue to sell service, but you also want a good rate at the same time," says Motto Mortgage president Ward Morrison. "I want people who are providing both."
Finding the best rate is second nature for originators, but for potential borrowers, especially those who have never been through the rate shopping process before, it can be both intimidating and confusing. Morrison says there are a few simple steps originators can take to turn their clients into more savvy and confident rate shoppers.
Ensure an apples-to-apples comparison
The first is to dissuade customers of the notion that rate shopping consists of calling three lending institutions and simply doing an A-B-C comparison of the numbers they provide.
"That's not really rate shopping to me," Morrison says. Instead, borrowers need to be taught what those rates consist of, including the full complement of fees, and what locking in at each one would mean to their bottom lines over the long run. The ultimate outcome should be an accurate apples-to-apples comparison.
"If I hear somebody say 'It's four-and-and-an-eighth versus four-and-a-quarter,' I may take the four-and-an-eighth right away," says Morrison, "but if I don't understand what's behind all that in the lending estimate, that might not be the better rate to take that day."
Look at rates before looking at homes
Morrison says rate shoppers should be encouraged to start the process earlier in their home buying journeys, when they have more time and opportunity to do so. When a buyer starts out by locking down a property rather than locking in a rate, they initiate a series of events that requires constant attention. Rate shopping at that point may just be one more headache their brains simply don't have the capacity for.
Originators are your friend
Consumers should also be aware of what will be required of them if they rate shop using different sources. Going to retail banks will require borrowers to have an understanding of each institution's products and the knowledge to compare them. (It may also require a deposit relationship.) But sticking with an originator means all the work can be done by someone else – a qualified professional, no less – in a much more efficient fashion.
"The shopping can be done much more effectively for the consumer with one person," Morrison says. "That's what I would recommend to consumers."
With the amount of risk and uncertainty in the market keeping rates higher than they could be – Morrison believes they should be in the "mid- to low-two's" – customers can't be blamed for looking for advantages wherever they can. Originators can only benefit by making these individuals better rate shoppers: Educating them provides an ideal opportunity for originators to showcase their expertise, and the trust it builds between them and their clients could last a lifetime.