Four Mortgage Network originators recognized for being among the top originators of affordable loans during the 2019 fiscal year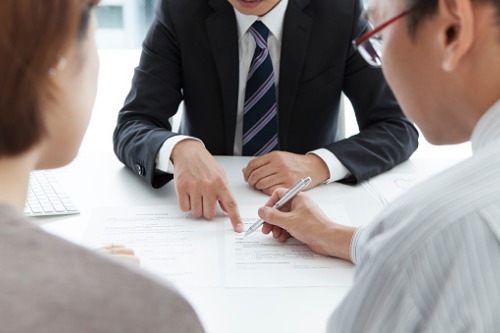 Mortgage Network, Inc., one of the largest independent mortgage lenders in the eastern U.S., announced that four members of the company's Longmeadow, Massachusetts branch office were recognized as top originators of affordable mortgages through MassHousing during the 2019 fiscal year.
Longmeadow Branch Manager Carrie Hamel, Senior Loan Officer Katya Magee, and loan officers Katherine Castro Eardley and Kenneth Askins were among the top-selling originators of MassHousing loans to low- and moderate-income residents in Massachusetts between July 1, 2018 and June 30, 2019, the agency said.
"As an immigrant and U. S. citizen, it is a priority for me to help others attain the American Dream," said Eardley. "MassHousing products provide a valuable set of tools that have allowed me to help more people. It's important to extend equal housing opportunities to all qualified perspective buyers."
Hammel says that an important part of MassHousing's offerings include down payment assistance for first-time homebuyers on 1-4 unit properties. This opens up the options available to homebuyers throughout Massachusetts.
"It's important to me to make sure my clients are being offered the best mortgage programs available," Hammel said. "I am proud to be one of the top producers of this much needed program."
Since inception, MassHousing has provided nearly $22 billion for affordable housing without the use of taxpayer dollars. The agency works closely with lenders, Realtors, and community organizations to provide affordable loans to help families buy, refinance or improve their homes. MassHousing raises capital by selling bonds and lends the proceeds to low- and moderate-income homebuyers and homeowners and to developers who build or preserve affordable or mixed-income rental housing.
Magee has always had a soft spot for the excitement and joy of first-time homebuyers, and MassHousing allows a lot more people to become first-time homebuyers.
"MassHousing programs make a dream a reality for many individuals and families who would otherwise not have been able to purchase a home," Magee said.
According to Brian Koss, executive vice president of Mortgage Network, rising housing prices throughout New England are creating a major obstacle for many would-be homebuyers. The median home price in Massachusetts recently climbed to $400,000, making affordable mortgage programs offered through MassHousing a valuable option for first-time homebuyers.
"Helping first-time buyers with affordable housing has been a primary focus of our company since Mortgage Network was founded," said Koss. "We are proud that four of our originators were recognized for helping low- and moderate-income borrowers, especially when affordability in many areas of Massachusetts, as well as other states, continues to be an issue for many. It's important to supporting affordable housing programs that provide sensible financing options to borrowers who may have trouble buying their own home."