She's taking her future by the reins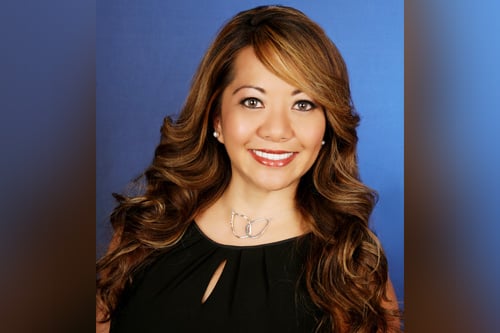 Location can be such a differentiator between one originator's business and the next. What works in Southern California, for example, may not work in Pittsburgh.
Nowhere is this clearer than running a mortgage origination business on an island.
Jessica Balanay is a loan originator for Guild Mortgage in Hawai'i, on the island of Oahu. She was born and raised in Honolulu, and although she's fairly new to origination, she quickly developed a few techniques up her sleeve. The first: before talking any business with partners, have a mini conversation of a personal nature.
"I find that they open up to you, and then they begin to feel more comfortable, and that's when you start building that trust factor with them, and that's pretty much, to me, the key. Especially here in Hawai'i, where everything is pretty much relationship-based. Because, although we have a pretty big population here too, the fact is that the degrees of separation between who you know and all that stuff does play a big factor."
In other words, relationships matter everywhere, but those degrees of separation aren't nearly as separated as they are on the mainland. When it comes to clients, she looks to keep them as close as possible, and that happens through meeting with them personally.
"Anytime that I get a prospect, whether they're not ready to buy now, I always make sure to go meet with them one on one, not just on the phone. And then as far as a purchase transaction, I just make sure to reach out to listing agents, escrow, the whole team, just so that they know we are working as a team, so I think that also helps, too."
Balanay said that she's facing a lot of clients who aren't ready to buy a home because they have too much debt and their income isn't sufficient for the high property values in Hawai'i. Face-to-face meetings are a better vehicle than the phone not only when it comes to telling clients that they're unable to purchase a home, but for showing clients how she's the best person to help them overcome their hurdles on the path to home ownership. She gets them on a debt payment plan and follows up every couple of months to ensure that they're staying on the path; that she's not just helping them buy a home, but also to repair their credit along the way.
Rate shopping is also something that she's facing in solidarity with originators across the country, and although it's frustrating, she's started using an analogy that helps borrowers put things into perspective.
"You go to a certain department store and prices may seem a little bit higher than this other store, but then the customer service that you get is also a key factor to making sure that you have a good experience," she said. "I tell them, I understand that interest rates are important because it determines your monthly payment for the long haul, but at the same time, service is also important because you don't want to have to take the lower rate and then it's a nightmare just to get it through." Not to mention, she adds, that refinancing is always an option to change a rate.
It's time-intensive work, but she sees it starting to pay off. At the end of her first five years as an originator, she has climbed to $14 million in closed volume. Before her foray into originator, Balanay worked on the back end, doing everything from processing to escrow to marketing before becoming a loan assistant. She was wary of moving to an entirely commission-based model, but with some encouragement from her bosses and colleagues, that's just what she did.
She's confident in her ability to expand, even in this tough market, because she's figured out that half the battle is figuring out the clients and partners to target, and determining the specific approach to take with each.
"There's really no theory you can go by the book: just do this, just do that. It's just a matter of putting yourself out there even if you're uncomfortable, just go out there and just have that talk," she said.
She also works hard to be transparent and setting expectations that can not only be met, but can be exceeded. She said that she's seen originators go so high with expectations that they can't fulfill them, and end up with egg on their faces in the end. Instead, she sets clear expectations where she can go above and beyond for the client.
Her background has helped her grow, but she has her sights set on the next tier, and she's got big plans for the year ahead, including getting a mentor and hiring an assistant so that she can be on the road more, focusing on getting businesses and not the day-to-day handling of files. She has no plans of leaving Hawai'i, but she also plans on expanding her business and possibly getting licensed in California and Washington, where she has a lot of family. She took the first leap when moving her career to origination, and she's ready to do more.
"I took the chance, I passed, and for the first six months it was a little bit mellow, it was a little slow, I was a little afraid, but as you keep doing what you do every day, diligently and consistently, the results will come. The results will end up coming."