Everything's bigger in Texas—including her mission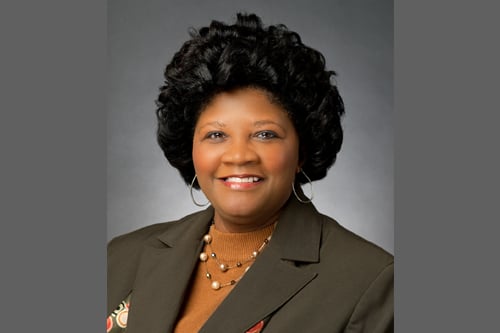 Mortgage originators provide a service to their communities. They gain intimate knowledge of their clients and help them buy homes, thereby providing stability to and investment in local communities.
Jackie Jones, director of mortgage lending with Business & Community Lenders (BCL) of Texas, takes that premise and multiplies it tenfold. BCL engages in what they call 'transformational lending' instead of transactional lending practices. Rather than focusing on the bottom line, Jones and BCL focus on changing the financial behavior of borrowers.
"We always want to have it the McDonald's way: go through the drive-thru and pick it up. Well, it's not like that in life," Jones said. "Transformational lending means that we are going to help that person, to hold their hand through the whole process . . . so they can overcome the small step to help them get to the larger [goal] of homeownership. Then, even after they get into the home, we're going to keep in touch with them, because a first-time home buyer or even someone who has not owned a home for a length of time, you still face things that will come up."
Jones said that her drive is "all about educating." She not only supports people with low- to moderate-incomes through the home buying process, but also teaches them how to establish good financial habits that will help them reach their long-term financial goals, like paying down debts, saving for college and retirement, and building or maintaining good credit.
BCL of Texas is a full-service lender, a Community Development Financial Institution and Community Development Corporation that promotes economic development through business lending, business coaching, financial literacy, homebuyer education, and post-purchase counseling services.
With more than 20 years of mortgage experience, Jones has worked with several large banks, and says that working with a non-profit changes the dynamic greatly.
"We have that luxury to take that customer and help them come through and transform into whatever they desire. And maybe home ownership might not be it. It may be they just want to purchase a car to go to work. But at the end of the day, there are certain good habits that you still need to establish," Jones said.
In addition to leading BCL's mortgage lending department, Jones works with BCL CEO, Rosa Ríos Valdez, for the Prosperity Now Building High Impact Nonprofits of Color program, which raises awareness of the racial wealth divide as well as its impact on everything from home ownership to health, education, and insurance. Six Dallas nonprofits are working together on that project to share resources and knowledge with the common goal of bridging the racial wealth divide.
When it comes to tackling the affordable housing issue on a local level, Jones anticipates that forming a cohort that includes builders will be instrumental to the process. Affordable housing can lead to more stable communities, and then comes affordable home ownership, which is one of the most fundamental aspects of wealth building.
"If we can get families where they have a nest egg, so to speak, and then we can put them in affordable homes, and we can help them with transitional habits . . . it makes for a better overall community. And more than anything, it builds a legacy," Jones said. "If I can save money, I can teach my children to save money, then I can teach my grandkids to save money, and my grandkids can teach their kids to save money, and it's all about legacy."
She also works with her partners to further their presence in the community, which means more than just name recognition. BCL of Texas is racially diverse, and that makeup mimics the communities that they serve.
Jones has recently started using SalesForce in order to add more data points and track her borrowers more closely. She hopes that at the end of the year, it will provide a better overall picture of borrowers and of what services were delivered to them. Under Jones' leadership, BCL of Texas closed 462 loans under the Wells Fargo Neighborhood LIFT down payment assistance program in Austin over the last two years, which proves that there are plenty of people who are ready for home ownership and hungry for the knowledge that comes along with it.
"The only reason that the majority of the individuals don't have that knowledge is because it's not been given to them. It's not that they don't want it," Jones said. "We get them ready, we put them in a better position. Everybody wins with that. We have better neighborhoods, better schools, more shopping centers, more jobs, it affects everything. It's a trickle-down effect."
Join us at the Power Originator Summit in Anaheim on April 4th for the State of the Industry Address, where influential women in the mortgage industry will discuss some of the most pressing issues facing mortgage professionals today.