New American Funding launches fresh training and teaching modules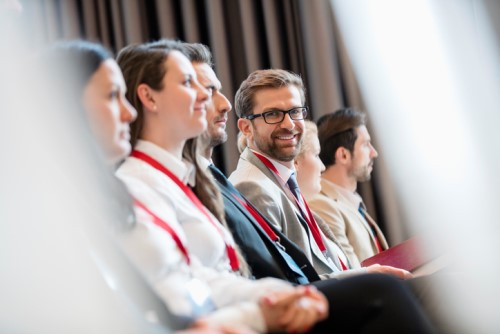 At New American Funding, we believe the best never stop learning and improving. "Even if you're on the right track," as humorist Will Rogers noted, ''you'll get run over if you just sit there."
That's why, to keep our Loan Officers constantly in the know and their careers moving ahead, we created Coaching for You, a powerful training and teaching module Loan Officers can access anytime and anywhere from their GoGo LO app.
Coaching for You was precisely designed for tight, on-the-go schedules!
If you arrive at an appointment 15 minutes early, click on a Coaching for You video for a quick and informative session on the art of listening; if you feel your marketing hasn't been quite up to snuff lately, listen to top-producing New American Funding LOs explain what tools and tactics they're using to attract and retain more customers; if you fear your sphere of influence needs expanding, watch a New American Funding branch manager share her networking tips.
There's a growing library of concise, yet detailed, videos to view with powerful Coaching for You tips and advice that you can immediately start applying to get more leads, close more sales, refine your business processes, improve your time management skills, and bring more value to every one of your clients and referral partners.
Keeping It Fresh
The information presented isn't just rah-rah or recycled material you've likely heard somewhere else. Coaching for You offers fresh takes and invaluable insights on specific issues and real challenges you face every day in the field. Loan Officers just like you are opening their playbooks and showing you exactly what's working for them. They're sharing their best practices and procedures, and walking you through their daily routines, step by step.
The geographical reach of these Coaching for You video clips is equally impressive. You'll walk the turf of Loan Officers talking to you and coaching you from Seattle to Savannah and from Phoenix to Philadelphia.
Where There's a Will, There's a Way
Most important, Coaching for You fits seamlessly into the overall GoGo LO infrastructure, which our Loan Officers use as their mobile, round-the-clock business center. If, after transacting your business, you want to sneak in a quick coaching session, your portable classroom is waiting, a few clicks away.
Cowboy and constant learner Will Rogers (1879-1935) was also famous for saying, "I never met a man I didn't like." Had Coaching for You been available in his day, you can bet he would have liked it, too.
New American Funding is constantly opening new frontiers of learning, and Coaching for You is at the center of it all. We don't have any doubt that once you start using it, you'll move to the head of your class.
Ask for your demo today!
Related stories:
If you want to change your business, think AI!
Go-Go your career