New study reveals opportunities for partners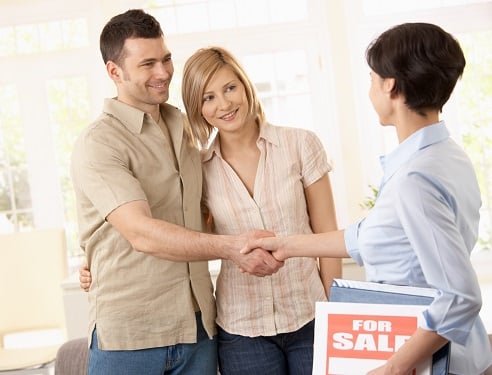 It's no doubt that the mortgage industry is feeling the effects of the digital disruption. With more and more players blurring the line between the real estate and mortgage spaces, it stands to reason that the real estate industry is feeling the effects of the digital disruption as well.
As millennials have become the largest group of home buyers, industries have been observing their buying patterns and where they find the most value in the home buying process. The relevance of realtors was recently highlighted in the 2019 Millennial Home Buyer Report from Clever Real Estate, which surveyed 1,000 Americans who indicated they were planning to buy a home in the next year in order to get a snapshot of who these buyers are and what they want.
The good news for realtors is that people still want to use them as part of the home buying process. Because of this, client relationships are more important than ever, and realtors who understand that will be the ones who survive.
Some of the findings from the report were expected: Approximately 79% of millennials are first-time home buyers, and 63% use smartphones for most of their home buying research. (Generation X also primarily uses their phones for research, at nearly 55%.) Another finding in line with other studies is that buyers begin their home buying research online; When looking for new homes, 87% of millennials "overwhelmingly" favor online listing services, such as Zillow, Trulia, and Redfin.
Before everyone packs their bags and goes home, it's worth taking note of another response, that 82% of millennials see a lot of value in working with realtors. This is an important point, because finding a home is only the initial part of the equation. Everything that follows—making an offer, the negotiation process, dealing with attorneys, and connecting with mortgage professionals—is a huge undertaking, especially for people new to the process. And although millennials are happy to gather information themselves, they still want an expert to act as an informed guide.
This is also great news for originators. Just as mortgage originators need to be the trusted advisors and consultants when it comes to selecting the right product for their financial needs when buying a home, realtors need to become more than the person who locates a property. They need to become the trusted advisors who can help buyers determine whether or not a home is a good buy, and that requires developing deeper relationships with their clients.
People want to work with people they trust, and in fact, 46% of people surveyed said that trustworthiness is the top quality that a realtor needs to have. In order to gain a client's trust, realtors can't just cut to the chase. They need to get better at truly knowing their clients in order to find them a home that suits their needs, they have to know everything about the desired marketplace as well as be able to interpret projections to determine whether or not the outcomes align with their clients' needs, and ultimately be able to advise them as to whether or not a good opportunity exists to buy a home. They also need to be truthful if the answer is that there isn't a good opportunity to buy a home at all.
There is no one in a better position to help realtors make this transition than mortgage originators who have already made the switch to being advisors, who have not only become masters of education but also of database management, who can show realtors how to implement a CRM and keep track of clients in order to connect with them every so often, even after a home has been purchased.
Nearly 62% of respondents are using a real estate agent to buy their home, which means that the remaining 48% of people haven't yet enlisted a realtor. It may be that some of these people think they can buy a home on their own. Originators who are able to help realtors property explain their unique value proposition as opposed to simply buying an ad on a billboard are much more likely to develop a mutually beneficial partnership that will last through this disruption and any others that will occur in the years ahead.