Company onboards new leaders as it continues to scale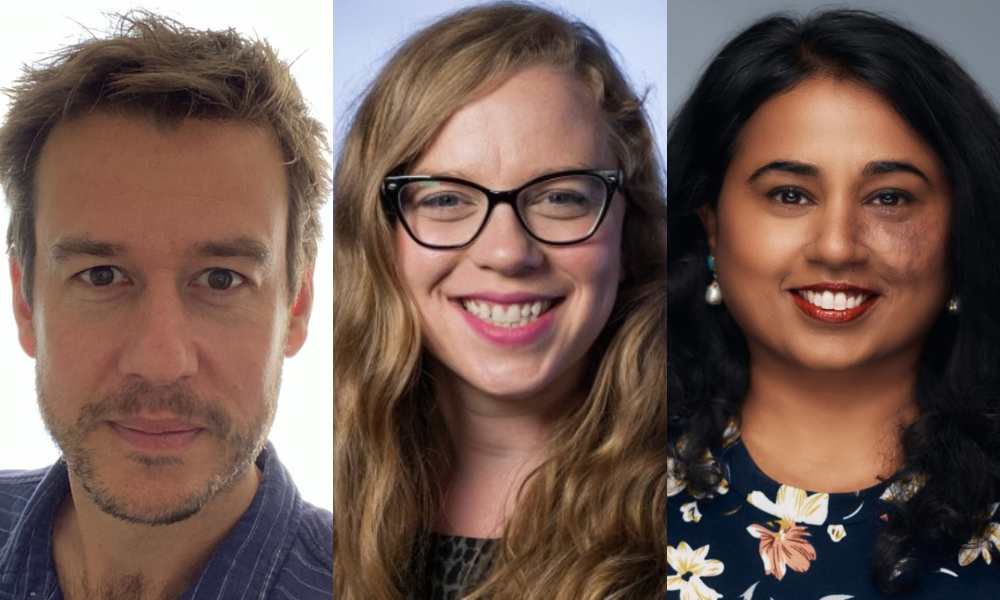 Lev has added three seasoned executives to its leadership team as part of the company's strategy to expand its footprint in the commercial real estate financing space.
The CRE financing firm announced the appointment of Alex Vlasto (pictured left) as vice president of marketing, Claire Lovell (pictured center) as vice president of product, and Priyanka Gupta (pictured right) as head of people.
"I'm thrilled to have these all-stars join our team. We're at a critical time for both the technology and commercial real estate industries, as well as a time of rapid growth for Lev, and Alex, Claire and Priyanka have the experience and vision to help us deliver for our clients consistently," said Yaakov Zar, co-founder and CEO of Lev.
"We're dedicated to providing the best financing, experience and technology in the industry, and we need a diverse group of Levers to help us deliver on that. I'm confident we'll be able to only accelerate from here."
Read next: CRE professionals worried about market: report
According to its release, Vlasto and Lovell will lead Lev's marketing and product efforts as it rolls out new innovations over the coming months, while Gupta will spearhead internal initiatives at the organization and continue to grow the team.
"All three executives join Lev during an exciting period of growth: After having announced $170 million in funding in May 2022, the company has scaled exponentially, doubling its team over the last 12 months," the company said in a statement. "As Lev gears up for another year of expansion, Vlasto, Lovell and Gupta's expertise and guidance will be crucial, bringing to Lev decades of combined experience in the fintech and proptech industries."