"Everyone in an organization has something to contribute… I don't look at job titles for that"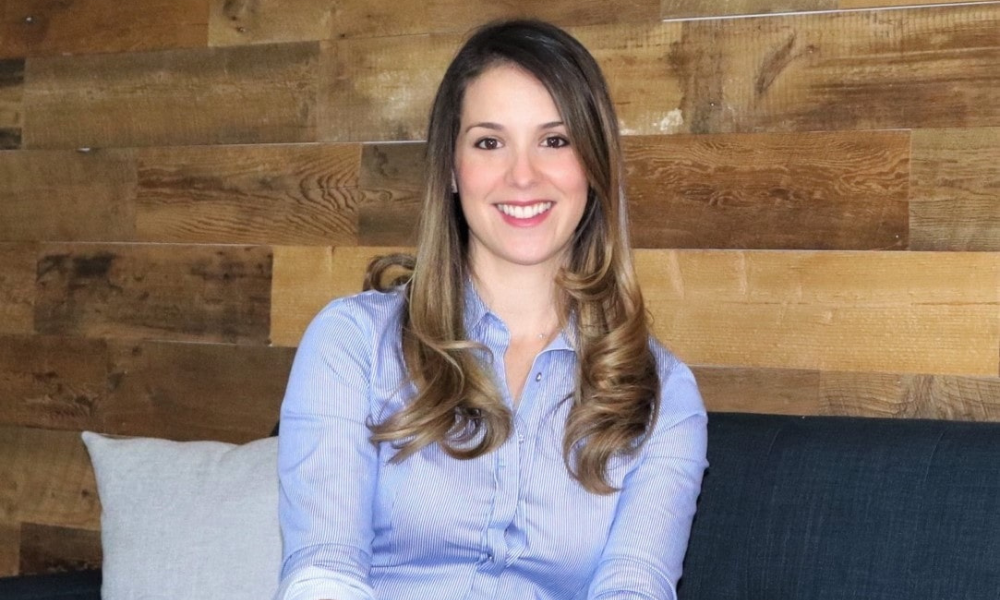 Giselle Bonzi's 16-year career has been nothing short of impactful.
Bonzi (pictured) started four businesses and sold two of them by the age of 35. In 2018, she joined Washington Capital Partners as director of operations and was credited for growing the real estate financing company from $96 million to $341 million in three years. During that span, she became president and continues to take WCP to great heights.
Aside from being an award-winning executive, real estate financing businesswoman, and investor, Bonzi is also actively committed to diversity and gender equality in the workplace. Moreover, she co-founded and served as the chairwoman of The WCP Foundation, a non-profit organization focused on creating systemic changes while addressing social and economic inequalities such as immigration reform, racial inequality, economic empowerment, housing sustainability, health disparities, and environmental causes.
Mortgage Professional America: When you began your career many years ago, did you ever imagine that you would have a leadership role in this profession?
Giselle Bonzi: If someone had me predict what I would be doing in 2022 back when I began my career, I would have never imagined that I would be working in real estate financing. While real estate financing has never been a calling or passion of mine, it has definitely been one that, throughout the years, I learned to love and respect. I wake every day very happy to know that through our work, we are empowering our investors, we are bettering our communities, and we are contributing to the economic growth of our society.
Read next: How to deal with margin compression
MPA: Describe your leadership style and how you "lead" others. Is it different from your male counterparts?
GB: My leadership style is affiliative and very hands-off, as it puts a lot of expectations on an individual's ability to perform what they know to do. I do so because I only hire people I believe are self-starters, who have a particular type of expertise, and who I know not only can do their work exceptionally well but who can teach me a thing or two along the way. I lead with compassion and understanding that people come first. I challenge my team members to reach the best version of themselves professionally and not settle for less – as I know, they are great. The way I lead is not different than a lot of my male counterparts; some are different, but I attribute that to personality differences and not gender specifically.
MPA: How do you balance the feminine and masculine in your leadership style?
GB: I consider myself to be a strong, competent, and assertive leader. There isn't any feminine or masculine differentiation in how I lead. The way I lead is how most successful, strong, and assertive women lead. We don't have to become masculine in any way to achieve the goal of leading successfully; we women can retain our uniqueness and achieve any goals set forth.
MPA: As president, how do you stay mindful of who's at the table and who's missing?
GB: By always starting to look at who is missing or who else should be included. That exercise helps me a lot to ensure that we have everyone needed to be part of the conversation. I believe that everyone in an organization has something to contribute and to add to a discussion. I don't look at job titles for that, but who has the experience and knowledge to help us achieve the desired outcome.
MPA: What strategies can work well to promote inclusion in the workplace?
GB: Having a diverse team, ensuring pay equity, training people on unconscious bias, using inclusive language, respecting people's differences, educating people on different holidays and celebrating them as possible.
Read more: Housing racial discrimination – dismantling its legacy
MPA: What has been the most significant barrier in your career?
GB: The most significant barrier in my career was having to take standardized tests in order to be considered for different academic programs. I did take them every time I had to and did well; however, I don't think those tests measure someone's abilities to do well in school nor predict the type of career success they can have. I think those tests represent a waste of time, and I am happy to see that more and more schools are moving away from them. These tests were a barrier for me because they required a significant time commitment and a high opportunity cost associated with them – given other career responsibilities I had running concomitantly.
MPA: What advice would you give to the next generation of female leaders?
GB: Do not ever think you are too young or too old to pursue your passions or interests. Start school, start a new career or start a family when the time is right for you. There is no magical age for anything; what is important is that you create your own journey and that you dare to make your dreams come true. Work hard; you can do it!