The holidays aren't always so merry for your year-end pipeline, but there are ways to jump start your business when most people are throwing in the towel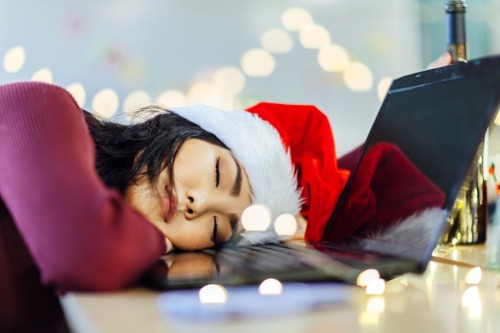 By Mike Brenning
If you are like most originators, chances are that every year you watch your year-end pipeline begin to dwindle after Halloween. Sure, you might have the occasional opportunistic refi or late-in-the season purchase come across your desk, but be honest with yourself: when was the last time you went into the holiday season with a flush pipeline?
This dearth of business happens for many reasons. Consumers show shopping sluggishness on all things not holiday related in terms of consumer spending. Bond traders tend to take their year-end positions offline, generally pushing mortgage rates and other borrowing yields slightly higher during the holiday through year end. The stock market generally goes into hibernation around the holidays. Excuse the play on words, but consumers are all "wrapped up" planning their holiday parties, food prep, invitations, presents, and more this time of year. All these things have an effect on your pipeline, and your client's willingness to entertain a home purchase or refinance.
So how do you get them off the sideline and refocused on mortgage opportunities with your help? How do you push the proverbial sun back up in the sky when all it wants to do is go down before 5:00 p.m. every day?
First, you—the originator—have to change your mindset and approach. Each of us is our own worst enemy when it comes to our own personal year-end pipeline. Why? Because we fall into the typical consumer mindset I described above: "My year is already in the books." "Nobody will want to do anything at year end." "Everyone is distracted." These are common quotes I've heard from years of loan officer engagement talking about how to continue to build a pipeline at year end. The first thing we have to do as originators is get out of our own head, get out of our own way, and believe—and commit—to the fact we can have a meaningful impact on our year end pipeline.
For originators looking to buck the trend and continue to build a pipeline during the holiday season, a simple playbook might look like this:
Compensation Plan Review
Generally speaking, compensation plans cannot be altered more than once per quarter or in a three-month period. Consider migrating your compensation plan down meaningfully during the slowest three months of the year to make you the most competitive offer on the street, or close to it. This won't bring a flock of new customers, but those that do engage will stay engaged because you are working for less than those around you for the winter months. Would you rather have some business at lower comp, or no business at a higher compensation level?
Seasonal Marketing
This is a perfect time of the year to dive deep into your CRM and start marketing some specials with the support of your broker owner, wholesale lender, or secondary marketing team. Consider the possibility of featuring cash-out and debt-consolidation marketing right now, encouraging consumers to trim up their debt load heading into the holiday spending season or take money out via a cash-out mortgage to avoid loading up on high rate credit cards. Perhaps run a holiday-themed special and consider ideas like paying for the appraisal, reducing certain fees, or highlighting a discount/savings to the consumer.
Scour your CRM
Considering how busy the last six months have been, chances are you've been crushing the low-hanging fruit from a refinance standpoint while hitting closing dates and winning hearts and minds on the purchase front. But how deep and how analytical have you been in going all the way back and forth through your previous transactions/clients looking for ways you can save them money?
When is the last time you talked with most of the clients in your database? Things change. The information in your database may not be accurate or up to date any more. Families expand. Kids go off to college. New debts are incurred. Heaven forbid they bought/sold a house in the interim and didn't call you. My point is, you will definitely uncover some lendable opportunities in your own database if you block your calendar, shut off your phone, and grind over a cup of coffee for a few days a few hours at a time. Call your former clients and get updates. Dig for the hidden gems and you are likely to find a few rate/term or streamline loans that you didn't get to during the summer rush.
As you crush through your CRM, keep in mind the previously mentioned seasonal approach. Get your clients ahead of the debt they normally incur on cards by helping them take some cash out, or if they'd prefer, consolidate their current debt so they can breathe easier when they throw a few presents on the card during the holiday season.
Lender & Product Review
This time of the year is the perfect time to make sure you personally feel confident that you have the right balance of lenders/buyers to serve the diverse needs of your client base, current & future. I'd ask myself if I have a solid core base of lenders/buyers for the following products:
Agency
FHA
FHA Renovation
VA & USDA
Jumbo
Construction Lending
Non-QM
Second Mortgage (Closed End and HELOC)
Hard Money
Small Balance Commercial
A good rule of thumb is to have a minimum of three solid lenders/investors for each main product category and one or two for the ancillary products like second mortgages and hard money. I'll bet that most readers don't even have a single lender for some of these products right now, and that means a lot of missed opportunities.
What would your pipeline look like if you talked with one of your business owning self-employed clients and asked them if they owned their own building and wanted to look at a refinance of their building? Conversely, what would your pipeline look like if you helped a client begin the new construction process late in the season so the home was ready in time for the summer? Second mortgage cash-out or debt consolidation loans are another solution to the seasonal marketing concept discussed earlier. Broad point to this strategic category? You can create new clients, and pipeline, by going through this type of review.
Suffice to say, the holiday pipeline blues aren't a given. Rethink your business and your attitude and you can continue building your pipeline through the holiday season as opposed to seeing it decline like it has in years past!
Mike Brenning is the Chief Production Officer of Deephaven Mortgage, where he oversees sales and client development. Prior to Deephaven, Mike held many senior leadership roles in correspondent & wholesale sales, capital markets, and marketing. Most recently, he was the VP of Correspondent/Wholesale & Strategic Partnerships at Quicken Loans. Prior to Quicken Loans, Mike owned and ran his own 50 state wholesale lender. Mike was on the Executive Team at HSBC Mortgage Services as SVP of National Sales & Marketing. Mike also spent seven years at GMAC-RFC in both a sales and capital markets capacity. He holds an M.B.A. in Finance from Montreat College and a B.A. from Hamline University where he studied economics.